India, Egypt Featured in RSNA 2019 Country Presents Session
Learn about the unique ways radiology serves patients in these countries
BY MARY HENDERSON
November 11, 2019
This year RSNA honors two international radiology associations with its Country Presents series: The Indian Radiological & Imaging Association (IRIA) and the Egyptian Society of Radiology and Nuclear Medicine (ESRNM). In its Country Presents series, RSNA recognizes the nations that are helping shape the global future of radiology.
---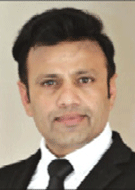 ---
India Focuses on Unique Challenges in Radiology
The RSNA 2019 session India Presents: Indian Radiology — Serving a Billion Population will feature a delegation from the Indian Radiological & Imaging Association (IRIA) who will discuss radiological trends prevailing in India and solutions to the country's unique challenges.
The Monday, Dec. 2, series will begin with a short cultural program and an overview of radiology in India by IRIA National President Hemant T. Patel, MD. A panel of Indian radiologists will then address various topics including radiology and infectious diseases, imaging trends in oncology and the practice of radiology in rural India and the country's corporate hospitals.
Bijal B. Jankharia, MD, will discuss IRIA's breast imaging outreach programs in India and Bhupendra Ahuja, MD, will present Evolution of Fetal Radiology: Our Challenges, Our Achievements. One of IRIA's major initiatives is its Samrakshan Program, which identifies pregnancies at risk for preeclampsia/hypertension and fetal growth restriction at 12 weeks using ultrasound. A national registry established by IRIA will help manage the patients.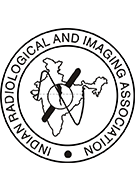 Additional presentations include Radiology Post–Graduate Education in India: Preparing Gen Next, by Mohanan Kunnummal, MD, and Artificial Intelligence (AI) in Indian Radiology: We are all Set, by Harsh Mahajan, MD.
The IRIA recently established a research and education foundation to foster more research in AI, disease-based radiology and sequencing. The association also works on behalf of social causes. Last summer, IRIA hosted a day of celebration for 1,200 female radiologists in 70 cities and thousands of radiologists participated in a tree-planting event.
The IRIA was established in Calcutta in 1931. Dr. Patel said he expects more than 600 radiologists to travel to Chicago for RSNA 2019.
"On behalf of our 17,000 radiologists, I thank RSNA for choosing India as a country presenter," Dr. Patel said. "It's a unique opportunity to share an in-depth view of radiology and culture in our country."
---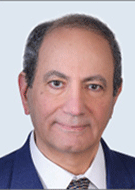 ---
Egyptian Series Takes a Case-Based Approach
Radiologists from the Egyptian Society of Radiology and Nuclear Medicine (ESRNM) will present a Tuesday, Dec. 3, session, Radiology in Egypt: A Case-Based Approach, featuring a review of 15 different radiology cases.
Pediatric care in Egypt is concentrated in large, national specialized pediatric hospitals that serve significant geographic regions of the country. As a result, pediatric radiologists are exposed to a wide range of cases, many of which require multimodality imaging and multidisciplinary management. In his case review, Mohamed Elltomey, MD, will discuss several complex and rare pediatric cases from these national centers.
The women's imaging unit at Cairo University is the first academic facility dedicated to the subspecialty in Egypt. Dorria Salem, MD, will present imaging diagnoses from the unit, focusing on rim enhancing lesions and the merits of imaging modalities for reaching a diagnosis.
According to Norran H. Said, MD, the world's first contrast enhanced special mammography (CESM) machine was introduced in 2010 and Egyptian radiologists were among the first to benefit. During her presentation, Dr. Said will discuss several ongoing research projects using CESM and its role as a problem-solving tool in the diagnostic and screening setting.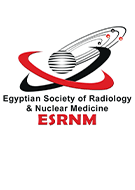 In a case review on the use of radiology to safely and non-invasively investigate ancient mummies and artifacts, Sahar Saleem, MD, will discuss how archaeological imaging uncovers new information about ancient civilization and helps museums create 3D printed replicas of rare artifacts.
Ashraf Selim, MD, will discuss how CT helped identify Queen Hatshepsut's remains among many unidentified mummies, as well as the cause of her death.
Other highlights include a review of the most prevalent chest problems in the country, a discussion of lung ablation techniques and a case highlighting the importance of cardiovascular CT in assessing coronary vascular anomalies.
The ESRNM was established in the early 1960s and is one of the oldest radiological societies in the Middle East and Africa. The society currently has 3,600 members.
"I hope the Egyptian participation at the RSNA 2019 will be remarkable and impressive," said Professor Tarek El-Diasty, ESRNM chairman and former head of the Radiology Department, Urology and Nephrology Center, at Mansoura University. "I wish for a very fruitful gathering for Egyptian attendees."
Attendees from participating countries will be recognized with badge ribbons during Country Presents sessions.
For more information about RSNA 2019, visit Meeting.RSNA.org.