Mammography Patients are an "Untapped Opportunity" to Increase Lung Cancer Screening
Researchers survey nearly 2,000 mammography patients on lung cancer screening
BY MELISSA SILVERBERG
March 05, 2021
---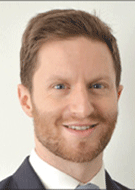 ---
Although lung cancer is one of the most common — and deadliest of cancers — rates for lung cancer screening continue to be relatively low.
While the U.S. Preventive Services Task Force (USPSTF) has recommended guidelines for lung cancer screening since 2013, lung cancer screenings range from just 3.9% to 12.5% among different populations.
By contrast, rates for breast cancer screenings are among the highest. Each year, 76% of eligible women receive mammograms, according to USPSTF. With the goal of better understanding screening participation, Eitan Novogrodsky MD, a radiology resident at Montefiore Medical Center in New York, and colleagues sought to study awareness and interest in lung cancer screening among a large group of patients who regularly receive mammograms.
"This is a population (women who receive mammograms) that has already shown strong compliance with screening recommendations," said Dr. Novogrodsky noting that approximately 30 million women undergo mammography screening each year.
Dr. Novogrodsky's research presented at RSNA 2020, "Lung Cancer Screening Among Screening Mammography Patients: Bicoastal Eligibility, Knowledge and Interest at Two Urban Academic Centers," comprised radiologists from large urban medical institutions on opposite U.S. coasts.
USPSTF Proposed Updates to Lung Cancer Screening
Because USPSTF proposed changes in lung cancer screening guidelines in 2020, researchers applied the updated guidelines as well as the 2013 USPSTF guidelines to their study.
In 2013, the USPSTF recommended annual screening for lung cancer using low-dose CT in adults between 55 and 80 who have a 30 pack per year smoking history and currently smoke or have quit within the past 15 years.
In 2020, USPSTF proposed updating their recommendation to include annual screening using low-dose CTs for people between 50 and 80 who have smoked at least 20 packs per year over their lifetime and still smoke or who have quit within the past 15 years.
Under the 2020 USPSTF recommendations, annual lung cancer screening has the potential to nearly double the number of people eligible for annual lung cancer screening, according to the USPSTF.
80% Interested in Lung Cancer Screening
The researchers created a single-page survey in both English and Spanish to distribute to all patients receiving a mammogram between January and March 2020. When COVID-19 broke out, researchers halted the survey and resumed it electronically later in the year. The survey asked patients their age and smoking history, as well as knowledge, compliance and interest in lung cancer screening.
Of 1,965 completed surveys, 27% had a history of smoking. Among patients with a history of smoking, 6% were eligible for lung cancer screening under the 2013 USPSTF guidelines, while 10% would be eligible under the updated guidelines. Among patients who were eligible under the 2013 guidelines, 80% said they were interested in having a CT for lung cancer screening but only 30% had actually undergone the screening.
Of all patients surveyed, only 13% had ever heard of lung cancer screening. Compared to the literature, this recent study showed more women are undergoing lung cancer screening and showing interest and awareness of the test.
"Going forward the screening mammography population represents a promising yet untapped opportunity to educate and screen female smokers and save lives from lung cancer," Dr. Novogrodsky said.
For More Information
View the RSNA 2020 session, "Lung Cancer Screening Among Screening Mammography Patients: Bicoastal Eligibility, Knowledge and Interest at Two Urban Academic Centers", at RSNA2020.RSNA.org.
See the RSNA News infographic on lung cancer screening.
Read previous RSNA News stories on lung cancer screening: