Advances in Prostate Cancer Diagnosis and Treatment Point to Improved Patient Outcomes
Research shows significant progress with new imaging techniques, therapeutic drugs
BY RICHARD DARGAN
February 25, 2021
---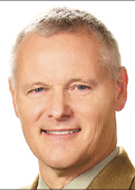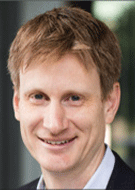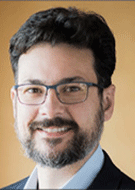 ---
Advances in MRI-guided treatments and molecular imaging are promising for the diagnosis and treatment of prostate cancer, according to leading experts in the field. Except for skin cancer, prostate cancer is the most common cancer among men and the second-leading cause of cancer death in men after lung cancer.
The gland's location on the neck of the urethra by the bladder means that whole-gland treatments like radical prostatectomy or radiation therapy often leave men with incontinence and erectile dysfunction. Developments in MRI are enabling more targeted treatments to the prostate without damaging surrounding structures.
One such approach is transrectally delivered MRI-guided laser focal therapy, an outpatient procedure that involves insertion of a small laser fiber under MRI guidance into the prostate gland at the site of the cancer. The technique was the focus of the RSNA 2020 session, "Transrectally Delivered, Outpatient MRI-guided Laser Focal Therapy of Prostate Cancer: Ten-year Interim Results of NCT #02243033," presented by John F. Feller, MD, who specializes in MRI-based prostate cancer detection and therapy and currently serves as Chief Medical Officer of Menlo Park, CA-based HALO Diagnostics.
In the MRI-guided laser focal therapy technique, the tip of the laser is heated to approximately 60 degrees Celsius to destroy the cancer along with a 1-centimeter margin of normal tissue around the tumor. MR thermometry provides real-time temperature feedback to ensure accurate delivery of treatment without harming adjacent structures.
"With MRI, we can see where important anatomic structures are located like the rectal wall, the neurovascular bundles that control erectile function, and the little muscle that keeps someone continent," said Dr. Feller, who is also a member of RSNA's Public Information Advisors Network. "Because we can see those structures, we can put a safety cursor on them that will shut the laser off if they start to heat up. As a result, the procedure is both very safe and precise."
At RSNA 2020, Dr. Feller announced results from a long-term study of 181 prostate cancer patients who underwent the procedure. After 10 years, the study shows only one case of metastasis in the study group. None of the patients had significant erectile dysfunction or urinary incontinence.
"At 10 years, no man in the study has died of prostate cancer," Dr. Feller said. "At the same time, functional outcomes are significantly better than the standard-of-care whole gland therapy, which is a very exciting part of this research."
If cancer recurs after the laser focal therapy, patients can still get whole-gland therapy. However, 95% of the patients in the study with recurrence chose to repeat the laser focal therapy.
Dr. Feller expects the procedure to become more widely available once Medicare approves reimbursement, which he said could take another two years. Eligible patients include men with intermediate risk cancers confined to the prostate who have not yet undergone treatment and men with locally recurrent prostate cancer needing salvage therapy.
"About 100,000 patients per year fall into these categories," Dr. Feller said.
The Impact of Molecular Imaging
While MRI is well established in prostate cancer diagnosis and staging, molecular imaging is a relatively new arrival that is poised to make a profound impact on care in the coming years.
"People have talked about the potential of molecular imaging for decades," said Thomas Hope, MD, director of molecular therapy in the Department of Radiology and Biomedical Imaging at the University of California, San Francisco (UCSF). "Now that it's actually coming to fruition, research is expanding and companies are investing in new therapies and imaging agents. It's a very exciting time for the field."
Dr. Hope received a 2015 RSNA research seed grant focusing on gallium imaging in neuroendocrine tumors. He then transitioned to investigating gallium 68 (68Ga) PSMA-11, a radioactive diagnostic agent, for prostate-specific membrane antigen (PSMA)-targeted PET imaging of patients with recurrent prostate cancer.
Based on that experience, Dr. Hope served as the primary investigator on a trial of the first approved PET drug for imaging PSMA, a protein that is overexpressed on the surface of prostate cancer cells. Results of the trial helped secure FDA approval of the drug, 68Ga PSMA-11, in December 2020.
68Ga PSMA-11 is administered as an intravenous injection. The radiotracer binds to PSMA and lights up on PET scans, showing cancer spread that might have been missed by conventional imaging or existing PET agents such as fluciclovine.
"PSMA-11 is just taken up much more avidly by prostate cancer cells, maybe tenfold more than fluciclovine," Dr. Hope said. "That provides more signal and therefore it's easier to image."
"For prostate cancer, it means much more sensitive and specific detection of metastatic disease and more accurate staging of cancer and therefore more precision treatment," added Christopher Hess, MD, PhD, chair of the Department of Radiology and Biomedical Imaging at UCSF.
The FDA approved 68Ga PSMA-11 for the initial staging of the disease prior to definitive therapy and at the time of biochemical recurrence. Since the drug is absorbed by the cancer cells, it also has significant potential to deliver cancer-killing radioactivity directly into the cell, an approach known as radioligand therapy.
The drug was developed through a collaboration between UCSF and the University of California in Los Angeles. Both sites are also manufacturing the drug which is expected to be more widely available later this year.
"We're seeing the first wave of a large number of molecular imaging techniques start to move into the clinical arena," said Dr. Hess, who is also a member of RSNA's Public Information Advisors Network and deputy editor of Radiology. "There are a number of molecular agents for other cancers and in the evaluation of pain and other diseases that will start to make their way to clinical practice."
Coupled with PSA screening and MRI for men with elevated PSA levels, as recommended by the American Urologic Association, these new advances in prostate cancer diagnosis and treatment could mean a much better outlook for men with this very common cancer.
Dr. Feller likened the progress to the advances in breast cancer starting more than three decades ago, when widespread adoption of mammography ultimately helped reduce disease-related mortality by 30%.
"It's a very exciting time because we are transitioning to doing with prostate cancer what we did with breast cancer in the mid- to late 1980s," Dr. Feller said.
Watch Dr. Hope discuss how molecular imaging is opening new doors in prostate cancer treatment.
For More Information
See the RSNA 2020 presentation, "Transrectally Delivered, Outpatient MRI-guided Laser Focal Therapy of Prostate Cancer: Ten-year Interim Results of NCT #02243033," at RSNA2020.RSNA.org.
Read previous RSNA News stories on prostate cancer treatment: