Cryoablation Effective in Relieving Pain in Bone Metastasis
Prospective study examines the efficacy of the minimally invasive IR procedure
BY MELISSA SILVERBERG
August 30, 2021
---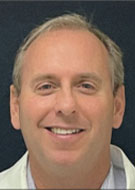 ---
Bone is one of the most common sites of metastasis of many types of cancer and can lead to pain, complications, decreased physical function and quality of life for patients.
Cryoablation, a minimally invasive procedure, can provide dramatic pain relief, confirmed a new study published in Radiology: Imaging Cancer.
The treatment, intended to kill cancer cells with extreme cold, includes inserting a cryoprobe, or thin needle, into the tumor and using a gas to freeze and then thaw the tissue repeatedly. The research team led by Jack W. Jennings, MD, PhD, professor and chief of musculoskeletal radiology at the Mallinckrodt Institute of Radiology, Washington University, St. Louis, conducted a prospective clinical study of adults with metastatic bone disease who either were not candidates for standard therapy or had not benefited from that regimen.
Watch Dr. Jennings discuss his study and the use of cryoablation for metastatic bone disease:
"Cryoablation is a safe, effective and powerful tool in the multidisciplinary treatment of painful bone metastases."
JACK W. JENNINGS, MD, PHD
The Multicenter Study of Cryoablation for Palliation of Painful Bone Metastases (MOTION), which took place from February 2016 to March 2018, evaluated the efficacy of cryoablation for palliation of painful metastases in participants with metastatic lesions. A total of 66 participants at 11 sites in the U.S. were followed for 24 weeks after cryoablation treatment and asked to rate their pain on a scale from 0 to 10. Scores continued to improve throughout the study period, along with quality of life and functional status, while opioid doses stabilized.
Patients also assessed changes in physical function using the Karnofsky Performance Status (KPS) scale, a standard way of measuring the ability of cancer patients to perform ordinary tasks. Sleep and use of other pain interventions were also measured.
"People had significant pain improvements six months out," said Dr. Jennings. "Cryoablation is a safe, effective and powerful tool in the multidisciplinary treatment of painful bone metastases."
Dr. Jennings said he was not surprised by the results, which have also been duplicated by the Mayo Clinic and several other studies. He noted that the results are beneficial to confirm that cryoablation is a useful tool to treat pain.
Secondary goals of the study were to provide a prospective study that can be used as education and confirmation to persuade insurance companies to reimburse for the procedure, encourage more radiologists to perform it and advocate for the National Comprehensive Cancer Network (NCCN) to include the procedure in its guidelines for the treatment of bone cancer. NCCN is a non-profit alliance of 31 leading cancer centers that creates clinical practice guidelines for the diagnosis and treatment of a broad spectrum of cancers.
"We all believe cryoablation works. We just need to get people educated out there who are used to doing something different," Dr. Jennings said. "The more prospective trials we have, the better."
The study can also help educate patients on cryoablation as a treatment option. Dr. Jennings said several months ago he treated a patient who had heard about cryoablation by doing online research and looked for a radiologist who would perform it. She experienced significantly less pain after treatment, Dr. Jennings said, but oftentimes education and awareness may be a barrier for replicating that patient's experience.
As cancer treatment improves, Dr. Jennings said, more patients are living longer but may be living with pain as a long-term symptom of their disease. That pain can be debilitating for patients attempting to live a normal life.
"This is a very valuable piece of the puzzle in the treatment of painful metastatic bone disease,"
For More Information
Access the Radiology: Imaging Cancer study, "Cryoablation for Palliation of Painful Bone Metastases: The MOTION Multicenter Study."
Read previous RSNA News stories on cryoablation: