The Journey from R&E Grant Recipient to RSNA 2020 Presenter
R&E Foundation grants put young radiology investigators on the path to success
BY MARY HENDERSON
November 11, 2020
---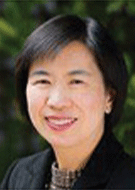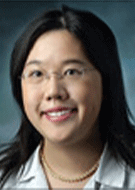 ---
In various stages of highly successful careers, radiologists Linda Chu, MD, Sona Chikarmane, MD, and Levon Nazarian, MD, have one thing in common: they launched their careers with RSNA R&E Foundation grants that laid the foundation for their future.
In 2020, they share one other distinction. All three doctors are presenting RSNA 2020 sessions on topics that grew from their original R&E grant projects. Tracking the careers of just three of the long list of R&E Foundation grant recipients clearly illustrates the critical impact such funding has on young investigators, said Bonnie Joe, MD, PhD, professor, chief of breast imaging, University of California, San Francisco, and a member of the R&E Foundation Board of Trustees.
"One of the goals for the RSNA R&E grant program is to seed the future by making an early investment in academic radiologists who will become leaders in the field," said Dr. Joe, chair of RSNA R&E Foundation trainee study section and a two-time R&E grant recipient. "The contributions of these three individuals demonstrate the effectiveness of the RSNA grant program in preparing academic radiologists to improve the delivery of health care and patient care."
Drs. Chu, Chikarmane and Nazarian are but three of the more than 1,500 academic radiologists funded by the R&E Foundation since its inception in 1984. In 2020 alone, the Foundation is supporting 93 investigators with more than $4 million in grants.
"Our grant recipients' careers are evidence that donations to the R&E Foundation go a long, long way," Dr. Joe said.
Using AI to Improve Detection of Pancreatic Cancer
As a resident in training at Johns Hopkins University in 2012, Dr. Chu looked up to mentors who excelled at clinical service while conducting academic research.
"I love clinical work and pushing boundaries and discovering something new," said Dr. Chu, associate professor of radiology at Johns Hopkins Medicine, Baltimore.
Novel MRI techniques such as T1 mapping and 4D phase contrast were being developed and validated when Dr. Chu received the Siemens Healthcare/ RSNA Research Fellow Grant in 2012.
"RSNA gave me the foundation of good clinical research and also helped me form relationships with researchers," Dr. Chu said. "I learned the fundamentals of good clinical research and grant writing, and how to package an idea to get other people interested in it as well."
For her RSNA grant-funded study, she used the novel cardiac MRI technique to examine the relationship of tissue fibrosis and diastolic function in patients with hypertrophic cardiomyopathy.
"Using T1 mapping 4D phase contrast MRI technique to non-invasively find more information on the heart was exciting to me," she said.
Since then, Dr. Chu has continued to work in both cardiovascular and body imaging, most recently using artificial intelligence (AI) to help identify early biomarkers of pancreatic cancer. Her current research is funded by the Lustgarten Foundation and the Emerson Collective.
"When we began this project four years ago, AI wasn't as big as it is now," Dr. Chu said. "I saw the opportunity and knew it would be the future of radiology."
Four years into the project, her team has achieved a 90%-95% sensitivity detecting pancreatic cancers using a Johns Hopkins dataset. Dr. Chu hopes a prototype will be available by next year to validate and test at other sites. "The imaging features of pancreatic cancer can be subtle and they are often misdiagnosed," she said. "We want to raise the bar for radiology readers from average to expert level."
Dr. Chu will present a scientific paper at RSNA 2020, Utility of Radiomics Features to Differentiate T1 Stage Pancreatic Neuroendocrine Tumor from Healthy Controls, focusing on the use of AI to differentiate CT scans of pancreatic neuroendocrine tumors from healthy controls. Dr. Chu hopes these tools may one day be incorporated into computer-assisted automatic detection of pancreatic tumors.
Read about Drs. Chakarmane and Nazarian grant research in the Nov/Dec print issue of RSNA News.
For More Information
Read about a current R&E Foundation grant recipient in the monthly Your Donations in Action article.
Read previous RSNA News articles on the R&E Foundation:
Look for these presentations during RSNA 2020:
Utility of Radiomics Features to Differentiate T1 Stage Pancreatic Neuroendocrine Tumor from Healthy Controls - Linda C. Chu, MD - SSGI01-04
Ultrasound of Mammographically Detected Architectural Distortion: Frequency, Sonographic Features, and Histopathologic Outcomes - Sona Chikarmane, MD - SSBR02-15
Ultrasound-guided Microinvasive Carpal Tunnel Release: One-year Outcomes - Levon Nazarian, MD - MK-1A-75