Molecular-Targeted Radiotherapy Promising in Treating Metastatic Cancer
Study gauges the effectiveness of checkpoint blockade in murine tumors
BY NICK KLENSKE
July 09, 2020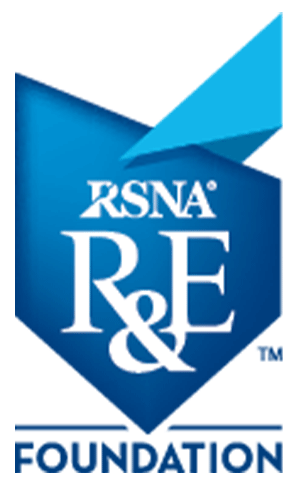 Several recent landmark clinical studies have demonstrated the efficacy of using immune checkpoint inhibitors (ICI) to improve survival rates in patients with non-small cell lung and head and neck cancers.
Despite that promise, the response rate to single agent ICI remains relatively low (11-43%) (1-6). Nevertheless, a small subgroup of patients who respond to treatment has experienced a complete and lasting regression of the disease, said researcher Ravi Patel, MD, PhD, a fellow at University of Wisconsin School of Medicine and Public Health's Department of Oncology.
---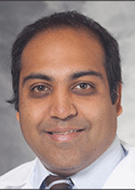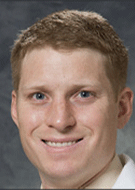 ---
"There are reports that radiation can improve the efficacy of the current standard of care immunotherapies," Dr. Patel said. "However, because radiation is difficult to deliver to all disease sites in patients with metastatic cancer, we needed to develop a systemic theranostic agent that could be used to preferentially deliver low-dose immunostimulatory radiation to all sites of the disease."
Dr. Patel theorized that augmenting response rates to ICI may have a dramatic impact on the survival of patients with advanced cancer. After securing a 2017 RSNA Research Fellow grant, Dr. Patel launched a research project to gauge the effectiveness of immune checkpoint blockade in patients who do not respond to this type of therapy.
Believing that targeted unsealed source radiotherapy could be safely delivered to all sites of metastatic disease, Dr. Patel sought to optimize scheduling of the treatment by studying the dose, timing, and sequencing of targeted radionuclide in a mouse melanoma model.
Dr. Patel then confirmed efficacy in murine models of breast cancer and neuroblastoma. Finally, he examined the differences in the tumor microenvironment with radiation via T cell receptor sequencing, flow cytometry, cytokine analysis and quantitative real-time polymerase chain reaction (qPCR).
"This work clearly demonstrates that we can improve the efficacy of checkpoint blockade in a variety of murine tumors that previously did not respond," Dr. Patel said. "More specifically, our findings show that a relatively low dose of radiation (3-5 Gy) can help activate a response to immune checkpoint inhibitors."
These findings are relevant to radiation oncologists and nuclear medicine physicians who deliver these types of treatments clinically, he added.
"Our work also confirmed that proper unsealed source dosimetry modeling is important to achieving our treatment effect, which is a topic of interest to medical physics, interventional radiology and nuclear medicine," Dr. Patel said.
While Dr. Patel and colleagues are conducting further animal trials, his collaborators in industry are working to obtain data required by the FDA to begin clinical testing of this approach in human cancer patients.
This RSNA-funded research helped Dr. Patel land an NIH K08 career development award and to secure a faculty position at the University of Pittsburgh Medical Center (UPMC) Hillman Cancer Center. As a physician scientist at UPMC, Dr. Patel will dedicate 75% of his time to research.
"Our work is in the early stages of clinical translation, with the end goal of improving tumor response rates in patients with metastatic cancer," Dr. Patel said. "I look forward to continuing to work to bring this therapeutic approach to the clinical setting."
Dr. Patel's project mentor, Zachary Morris, MD, PhD, assistant professor at the University of Wisconsin School of Medicine and Public Health, said Dr. Patel's research made important progress in the treatment of various types of metastatic cancer.
"Dr. Patel has done an outstanding job of testing the hypothesis that lowdose targeted radionuclide therapies can enhance response to immune checkpoint blockade," Dr. Morris said. "I believe his findings will launch a new field of investigation into the potential broader cooperative interaction between targeted radionuclides and immunotherapies, and I am optimistic that these approaches will ultimately improve the treatment of a wide variety of metastatic cancers."
Dr. Morris, who recently received a grant as part of the National Cancer Institute Cancer Moonshot initiative, said his team will continue to work with Dr. Patel to study the approach developed in his research.
For More Information
Learn more about the grants available through the RSNA R&E Foundation and how you can invest in radiology's future by supporting the R&E Foundation.