Radiologists Need to Care for Themselves While Caring for Others During Pandemic
Health care workers often become 'second victims' of the COVID-19 crisis
BY Melissa Silverberg
May 21, 2020
---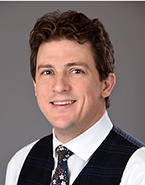 ---
In the midst of a global pandemic that has killed thousands, experts say it is still important for radiologists and other physicians to think about the mental and physical wellness of their colleagues and themselves.
As of May 20, COVID-19 had infected nearly 5 million people and led to more than 300,000 deaths worldwide, according to a dashboard from Johns Hopkins University.
As the virus spread, some radiologists began to work from home while others were on the front lines of the crisis. Either situation can be stressful for health care workers, said Brandon Brown, MD, MA, a pediatric and fetal radiologist at the Indiana University School of Medicine and chair of the RSNA Professional Committee.
"Physician distress is an under-recognized problem in our day-to-day workplace," Dr. Brown said. "Anyone in the medical community wouldn't think twice about rushing in to help a patient who is in respiratory distress or bleeding out, but every day we go into the hospital and walk past colleagues who are in emotional distress.
"The work we do is challenging and it has collateral damage. Watching patients die, especially in this era of high mortality due to the pandemic, creates secondary victims, due to health care providers absorbing the emotional and psychological effects," he said. "If you have a hospital full of burned out, stressed and depressed secondary victims, then your institution can become a third victim. There's a trickle-down effect that we ignore at our peril."
Regrouping After Acute COVID-19 Phase
As some hot spots like New York begin to improve, Dr. Brown said this is an opportunity for health care institutions to check in on their workers.
"As we pass the acute phase of the pandemic, now is the time to regroup and make sure we're taking care of each other. Look around and make sure the people standing shoulder-to-shoulder with us are getting the support they need," Dr. Brown said.
Dr. Brown recommends that radiologists take advantage of online ways to connect with one another, both within their institutions and across the country or world. Radiology associations such as RSNA are especially valuable in facilitating these connections, he said. The radiology department at Indiana University School of Medicine is creating opportunities for radiologists to connect and strengthen local culture. Recently, they hosted a virtual pub night to give colleagues something fun to do and take their minds off the pandemic.
It can even be as simple as reaching out to one another rather than waiting for a colleague to ask for help. Leadership of an institution or department can set an example by organizing regular group meetings for colleagues to talk about their experiences and how the crisis is affecting them.
Dr. Brown said too often conversations focus primarily on the supplies necessary to get through a crisis like having enough hospital beds, masks or ventilators. But the human element is always the cornerstone of patient care.
"We don't often think about the fact that the real heart of the institution is the people. Sometimes we take that for granted," he said. "As the staff becomes more distressed, work performance can suffer, and they are more likely to make mistakes, which may impact patient care."
Wellness Resources
Many cities and national organizations are offering free or reduced cost wellness/mental health resources as well as links to transportation resources, housing options for those who cannot go home and risk infecting their families, and childcare resources. See the websites below for more information.
Rush University Guide to Creating Wellness in a Pandemic
Greater New York Hospital Association
National Institute on Mental Health