Get Social with RSNA 2019
RSNA 2019 offers many ways to stay in touch with social media throughout the meeting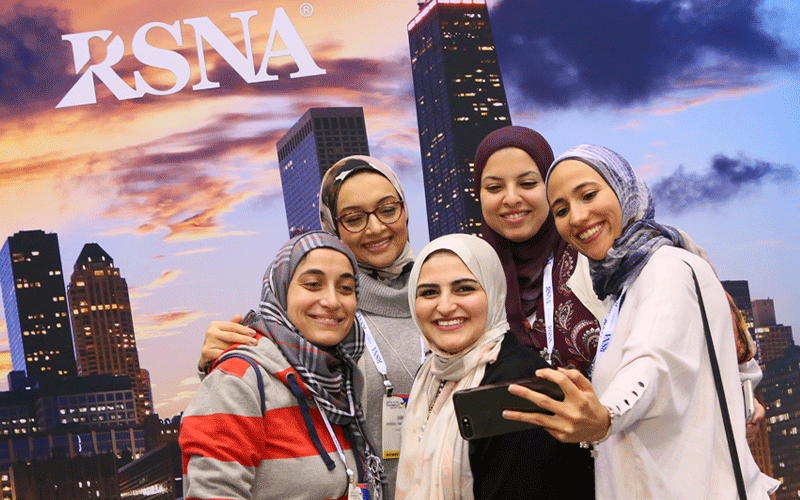 • Join the Discussion: Use #RSNA19 on Facebook, Twitter, Instagram and LinkedIn to follow and participate in conversations about the annual meeting. During last year's RSNA meeting, more than 30,352 tweets were sent about the meeting.
• Connect with Colleagues: With social networking, it's easier than ever to reach out to colleagues to initiate digital conversations — and at the annual meeting, you can turn those digital connections into in-person meetings. The Connections Center and various lounge areas throughout McCormick Place offer convenient locations to meet. Take some pictures together and share over social media using the hashtag #RSNA19.
• Stay Up-to-Date: Following RSNA on Twitter (@RSNA), Facebook (Facebook.com/RSNAfans), and Instagram (@RSNAgram) during the annual meeting will ensure you're getting the latest information. RSNA shares video interviews with members talking about the latest research and offers informative polls to gauge your awareness on hot topics in radiology.
• Enhance Your Learning: Want to increase your social media presence? Interested in learning more about how social media can connect you with colleagues, educate patients and advocate for the specialty? RSNA has you covered.
Sessions include:
• Hands-on Introduction to Social Media – RCA11
• Hands-on Introduction to Social Media: Advanced – RCA43
• Building a Social Media and Web Brand – RCC54