RSNA Spotlight Course in Chile Draws Attendees from 15 Countries
Chest imaging course in Spanish provides valuable education and networking opportunities.
---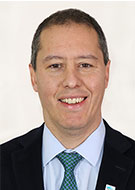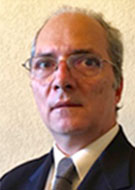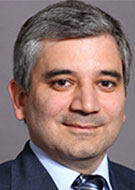 ---
The RSNA Spotlight Course, "Nuevas Fronteras: Avances en Radiología del Tórax ," held in Santiago, Chile, in April, drew 291 attendees, the most for any RSNA Spotlight Course. Attendees from 15 countries learned about the latest trends in chest imaging.
The Spotlight Course included lectures and interactive sessions on pulmonary, mediastinal and cardiothoracic imaging that gave attendees the opportunity to learn and engage with their fellow radiologists. This was the fourth RSNA Spotlight Course held completely in Spanish.
The two-day program was led by course directors, Claudio Silva, MD, MSc, radiologist in the cardiothoracic imaging division of the Department of Radiology at Clínica Alemana de Santiago, Santiago, Chile, and chair of the RSNA Committee on International Radiology Education, and Carlos S. Restrepo, MD, professor of radiology, director of education and director of the cardiothoracic radiology section at the University of Texas (UT Health) in San Antonio, TX.
"RSNA Spotlight Courses provide invaluable education and networking opportunities," Dr. Restrepo said. "The radiologists who attended can take their new skills and information learned back to their departments and implement changes and updates that will ultimately benefit patients."
Dr. Silva echoed the importance of local radiologists attending the course. "Offering this course in Santiago, which was a central location for so many attendees, allowed Latin American radiologists from across the continent to attend," Dr. Silva said. "RSNA worked closely with the Sociedad Chilena de Radiología to optimize attendance and ensure high quality content for all attendees."
Alvaro Huete, MD, vice president of the Sociedad Chilena de Radiología (SOCHRADI) worked closely with RSNA to identify speakers.
"At SOCHRADI, we are proud to have contributed to a high quality continuous medical education event for the entire Latin American radiological community," Dr. Huete said. "This collaboration is an example of a successful integration that I hope can be replicated in the future to benefit Latin American radiologists but also serve as a model for other locations around the world."
The next RSNA Spotlight Course, "Tendências e perspectivas em radiologia oncológica: abordagem multidisciplinary," will be held Sept. 27-28 in São Paulo, Brazil. Registration is open at RSNA.org/SaoPaulo, for this Portuguese-language course on cancer imaging.