Editorial: Will Artificial Intelligence Replace Radiologists?
Radiologists will learn to incorporate AI into their daily work, as they have with previous imaging technologies.
---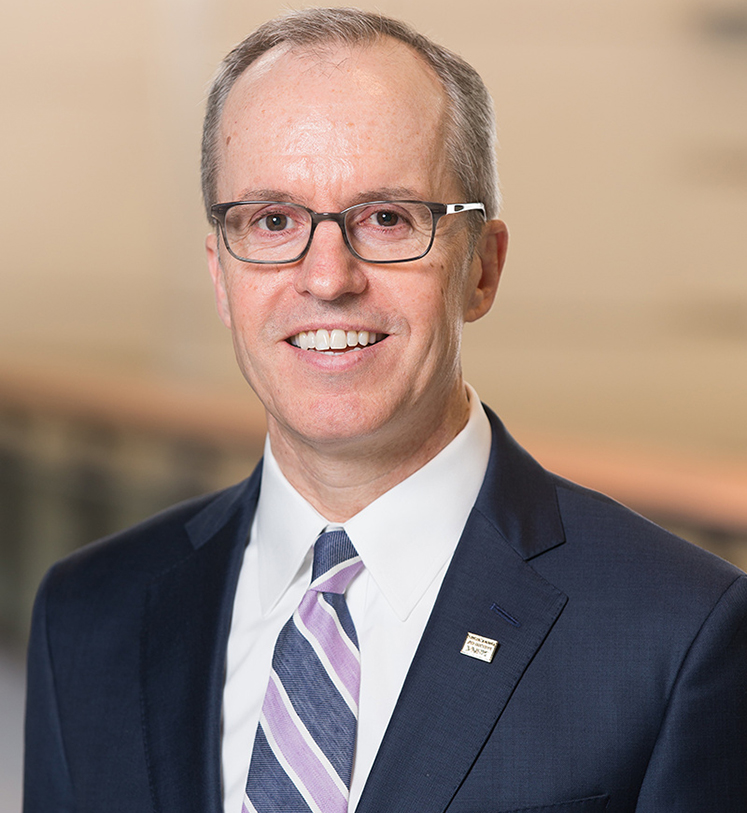 ---
Despite many experts suggesting the contrary, artificial intelligence (AI) will not become a substitute for human radiologists, according to Curtis P. Langlotz, MD, PhD, professor of radiology and biomedical informatics, director of the Center for Artificial Intelligence in Medicine and Imaging, and associate chair for information systems in the Department of Radiology at Stanford University. Instead, he argues, advances in AI will assist radiologists in working more efficiently and effectively.
"No strangers to innovation, radiologists have confronted this supposed awful adversary, only to find what seems to be an amiable apprentice," writes Dr. Langlotz, a member of the RSNA Board of Directors.
In an editorial recently published in Radiology: Artificial Intelligence, Dr. Langlotz reviews several reasons he expects continued demand for radiologists to interpret images and diagnose patients.
First, radiologists will learn to incorporate AI algorithms into their daily work, just as they have for all previous new imaging technologies.
In the 1990s, concerns about the variable quality of mammography interpretation led to the Breast Imaging Reporting and Data System (BI-RADS) and legislation to provide additional reimbursement for the use of AI to help radiologists detect breast cancer on mammograms.
In addition, when the first MRI devices were demonstrated, some speculated the demise of radiologists, as it was assumed that patients would leave the machine with a clear result that could be managed by a primary care physician. Instead, what occurred was a shift that acknowledged that professionals, particularly radiologists, were needed to help distinguish the artifact from reality. Training of radiologists began to incorporate MRI physics and radiologists learned to protect patients from the machine's weaknesses.
In much the same way, radiologists are already recognizing AI's shortcomings and capitalizing on its strengths to assist with imaging. However, Dr. Langlotz does not foresee AI algorithms approaching true human performance in the immediate future.
An AI algorithm that diagnoses common chest conditions at the level of a subspecialty thoracic radiologist would be an asset to underserved regions and could serve as a valued assistant for a subspecialty radiologist, he notes. Still, human radiologists are also trained to detect uncommon diseases in the distribution, such as rheumatoid arthritis or sickle cell disease.
"Even the simple act of measuring AI against radiologists, rather than measuring how AI might augment the performance of radiologists, perpetuates a misperception of AI's likely clinical role," Dr. Langlotz writes. "Since the advent of diagnostic clinical decision support systems, human-machine collaborations have performed better than either one alone. Studies of radiology AI systems are no different."
In noting what AI can do for radiologists, Dr. Langlotz compared the work of AI to the autopilot in an airplane cockpit. Much like avionic autopilots mitigate human failings by complementing the skills of pilots and handling the tedious or repetitive tasks, AI will be an assistant in the reading room, offering detection algorithms to solve 'needle in the haystack' search problems and providing tools and apps to assist in the measuring and plotting of metastases, resolving diagnostic dilemmas and providing anatomic measurement.
"And so AI will elevate the cognitive universe of radiologists to the top of their license—exercising judgment, creativity, and empathy as they interpret images in partnership with AI algorithms and patients," Dr. Langlotz writes.
In summary, Dr. Langlotz acknowledges that the new medical computer vision industry will change how radiologists practice, but that the danger of AI to radiologists is potentially over-stated. "As we are lifted by the latest AI bubble, 'Will AI replace radiologists?' is the wrong question. The right answer is: Radiologists who use AI will replace radiologists who don't," Dr. Langlotz concludes.
For Your Information
Read the full editorial, "Will Artificial Intelligence Replace Radiologists?" at RSNA.org/AI.