Patient Access to Imaging Results Often Limited by Outdated Formats
Options like RSNA Image Share offer secure patient access
BY Evonne Acevedo
July 11, 2019
---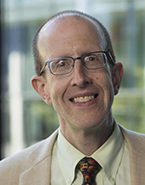 ---
For patients seeking access to medical records, radiology departments perform better than other medical departments, but access is often still limited to outdated CD-ROM formats, according to a June study in Radiology.
"Overall, we found that the process for obtaining imaging results was slightly easier and more cost-effective than it was for general medical records, and processing times were shorter," said the study's lead author, Carolyn T. Lye, a medical student and law student at Yale University. "But the only format that was offered by all hospitals was a CD that was mailed. Other formats like email or patient portals were only an option in about 4% to 6% of hospitals."
The Radiology study, "Evaluation of the Patient Request Process for Radiology Imaging in U.S. Hospitals," is a follow-up to an October 2018 JAMA Network Open study examining the process for obtaining medical records in general and identifying barriers, which included prohibitive costs and wait times.
According to results of the Radiology study, 74% of the 80 hospitals surveyed said that they could release copies within 24 hours and 13% could release copies within 2–5 days. Patient charges ranged from no charge to $75 for a single CD, no charge to $6 via e-mail, and no charge via an online patient portal.
"Radiology departments are set up well to provide imaging studies to patients relatively inexpensively and expeditiously in most cases," said co-author Howard P. Forman, MD, professor of radiology, Public Health, Economics, and Management at Yale University. "So, the first instinct is to say that it's nice to be in radiology, since it is a very technologically advanced field. PACS has been around for a long time, certainly longer than most places have had a fully integrated medical record. But then we recognized that most of the institutions were providing radiology images on CD."
Disk Drives Being Phased Out
Until a few years ago, CD-ROM was a reasonably accessible option for many patients. But with the advent of new devices that have phased out disk drives, the format no longer serves the spirit of accessibility, Dr. Forman explained.
Lye pointed out that there are varying reports on just how many patients in the U.S. have disk drives on their home computer systems, but anecdotally she noted that even she and most of her colleagues don't have them on their own devices.
"Giving patients access to their medical records on CD-ROM is not truly giving patients access to participate in their care," Lye said.
She added that cloud-based hosting systems like RSNA's Image Share offer a secure option for radiology departments that don't have a fully integrated patient portal.
The authors noted that they only contacted hospitals ranked "best" on the 2017–2018 U.S. News and World Report list.
In addition to improving access to imaging records, Lye said there may be opportunities to partner with other medical departments to pull together a complete record and give patients complete access to their full history.
"The goal of our research was to show that patients don't just want access to their imaging so that they can share it with their providers," Lye said. "Patients also want to view their imaging, read their radiology report, and really participate in their care. We as physicians should be looking into other options to make access real for our patients."
For Your Information
Access the Radiology study, "Evaluation of the Patient Request Process for Radiology Imaging in U.S. Hospitals," at RSNA.org/Radiology.
For more information on RSNA Image Share, go to RSNA.org/practice-tools.