Understanding Economics Helps Deliver Value in Health Care
While radiologists have their strengths in the clinic, they also need to be more aware of — and involved in — the economics of health care as a whole, and their specialty in particular, especially as it relates to efforts to provide value.
By Michael Bassett
December 18, 2018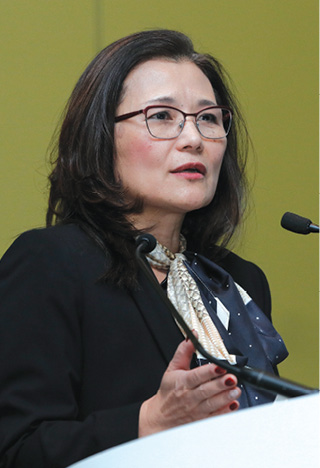 That was one of the messages of an RSNA 2018 presentation by Yoshimi Anzai, MD, University of Utah Health.
Whether the issue is one involving payment reform, reimbursement or changes in the health insurance landscape, radiologists need to be aware of what's happening, Dr. Anzai said, particularly younger residents and radiologists who may become leaders one day.
She added that it's also important that young radiologists comprehend the principles of value, and why that concept has become so important in health care.
Much of that has to do with the rising cost of health care, Dr. Anzai said, and the fact that costs associated with health care are increasingly being transferred to patients.
"Health insurance used to cover everything," she said. "But now, many employers have identified health care as being a huge cost to them, and they are shifting costs to the patients." The result, Dr. Anzai said, is that patients are often faced with selecting health care plans that have very high deductibles.
For example, according to the Kaiser Family Foundation's annual employer health benefits survey, family health insurance premiums have increased by 55 percent since 2008, while the average deductible for a single plan has more than doubled from $735 in 2008 to $1,573 in 2017.
"Patients have higher out-of-pocket expenses on top of higher premiums," she said, adding that this not only has implications for a family's pocketbook, but also dissuades patients from seeking needed medical care, preventive care and screenings.
Better Cost Management Delivers Efficiencies
Since patient costs are clearly associated with those of the health system — direct facility and professional costs — it is critical for those health systems to understand the real costs of providing health care if they want to contain costs.
Dr. Anzai referred to a study published last year in Academic Radiology, in which she and her colleagues "dissected" the costs of performing an abdomen and pelvis CT, and identified ways to improve efficiency in delivering this service.
That study found that 80 percent of the direct costs of abdomen and pelvis CT are related to labor, with radiologists' interpretations accounting for 40.1 percent of those costs.
Consequently, Dr. Anzai said, radiology departments or practices should be doing everything possible — whether it's embracing machine learning to improve workflow, or reducing "dead time" in the patient preparation time — to increase radiology's efficiency and reduce costs.
"This is something we should embrace, rather than fear," Dr. Anzai said.
Finally, Dr. Anzai also noted that since patients are covering more of the costs associated with their health care, they want more price transparency.
She pointed out that her home institution, the University of Utah Health, has an online price transparency tool that can tell a patient, for example, what a CT exam of the abdomen with contrast might cost, depending on whether the patient is insured or is self-paying, and if insured, what type of insurance the patient has.
"We have to work toward that direction, because otherwise you have this inaccurate information floating around on websites or blogs," she said. "The public is demanding it."