Study Shows Human Factors Discourage Radiology Staff from Reporting Safety Events
About half of employees do not report errors, according to a new Radiology study.
BY CINDY KUZMA
August 31, 2018
---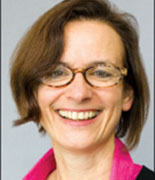 ---
Errors are human. So too are the reasons staff members of one academic radiology department often do not report them, according to a recent Radiology study.
In fact, only about half of the employees in one large academic radiology department attained 100 percent reporting of safety events, the study showed. The reasons that employees stay silent include what the researchers call human factors, such as uncertainty about what constitutes a reportable event, reluctance to challenge authority, and the sense that no one would listen.
The study was led by radiologist Bettina Siewert, MD, vice chair for quality and safety in the Department of Radiology at Beth Israel Deaconess Medical Center in Brookline, MA. Dr. Siewert is responsible for analyzing all serious reportable events in the radiology department and instituting measures to prevent future events.
While the Joint Commission requires accredited institutions to participate in a biannual safety attitude questionnaire, the survey does not inquire about other human factors that may adversely affect a culture of safety.
When two potentially serious, reportable events occurred in the radiology department at Beth Israel,
Dr. Siewert and her team set out to identify the root causes and were surprised by some of their findings.
"What piqued our interest was that during the debriefings of these two events, people talked about how they had noticed that something was off, but they were not in a position to say something about it," said Dr. Siewert, who is also an associate professor of radiology at Harvard University in Boston.
The institution's quality and safety work group, which meets monthly, discussed these issues, reviewed the relevant literature and developed a questionnaire focusing on safety events, which were defined as "any situation with the potential to cause harm to a patient, staff or family."
Of the 648 radiology department staff members, 363 completed the online survey, which aimed to determine how often employees speak up about safety incidents; how often they were unable to do in the last 12 months; and what "human factor barriers" prevented them from speaking up.
One to three questions on the survey addressed each of these human factors, many of which were related to the authority gradient — a real or perceived difference in status between team members, such as a resident or fellow and an attending radiologist. "In an academic center that is very difficult to address," Dr. Siewert said. "Understandabley, trainees feel very vulnerable."
Of the 363 survey respondents, 182 (50 percent) said they always spoke up about safety concerns; 134 (37 percent) did so most of the time; 36 (10 percent) sometimes; and seven (2 percent) rarely and 4 never (1 percent). When asked why they did not report such incidents 69 percent cited a high reporting threshold (being uncertain that their observations qualified as a safety event); 67 percent had qualms about challenging authority; 53 percent cited fear of disrespect; and 52 percent mentioned lack of being listened to.
The team concluded that eliminating barriers to speaking up requires major changes in departmental processes, in skill training of both frontline and leadership staff, and in culture.
Practical solutions include recognizing people who report adverse events and developing a language script for reporting such events in a non-threatening manner.
Cultural changes should include setting new behavioral norms, eliminating disrespect and fear of retaliation from the work environment, and having leaders invite feedback regarding safety concerns, the researchers concluded.
Creating a Culture of Safety
The findings have led to positive changes at Beth Israel. After reviewing the results, Dr. Siewert and her team formed a safety work group, where representatives from different work areas meet twice a week to discuss the barriers and how to address them.
Since then, Dr. Siewert has noticed a new openness. For instance, earlier this year, a technologist noticed another staff member inadvertantly breaking sterility during a procedure and voiced the concern. "That was a huge save," she said.
Whether results would translate to other academic radiology departments may depend on the size, Dr. Siewert said. Fewer barriers exist between people who know each other better. Indeed, the study showed people who had been working at the institution longer were more likely to report safety events.
Regardless, changing expectations to make safety everyone's responsibility can likely benefit institutions of any size, she said. Encouraging staff to speak up is also critical.
"Physicians and other team leaders need as much information as possible to make the right decisions. By speaking up and providing additional information, staff members can make valuable contributions to patient safety and to the success of their team," Dr. Siewert said.
Barriers to Reporting Safety Incidents
In the Radiology study, Dr. Siewert and colleagues identified these barriers to speaking up about safety incidents.
High reporting threshold (uncertainty about one's observation)
Challenging authority
Lack of listening
Fear of disrespect
Fear of retribution
Toxic team leader
Role on the team
Uncertainty about responsibility on the team
Lack of language training for addressing safety issues