RSNA 2018 Trending Topics
Underscoring a year of big change for radiology, this year's RSNA annual meeting, "Tomorrow's Radiology Today," will showcase those innovations, advancements and developments that are pushing radiology into the future.
By Jennifer Allyn
October 29, 2018
---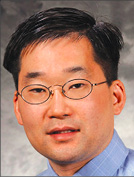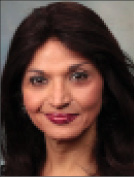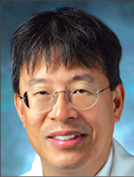 ---
RSNA 2018 attendees can explore hands-on sessions, learn about cutting-edge technology such as artificial intelligence (AI), machine learning (ML), 3D printing and virtual reality, and delve into the latest research with a program packed with plenary sessions and over 400 top-level educational courses.
To help attendees plan their schedules, RSNA's Scientific Program, Refresher Course and Education Exhibits Committees and Subcommittee chairs offer a preview of the trends, hot topics and trailblazing research in each of the subspecialties available at RSNA 2018.
With full participation in the meeting, physicians can earn up to 99.25 AMA PRA Category 1 Credits™.
AI and ML continue to be topics of high interest, according to David H. Kim, MD, chair of the RSNA Scientific Program Committee.
"In addition to the many applications of AI and ML in image recognition tasks, there are many sessions that showcase research on how the technology impacts other facets of the imaging chain, such as efficiencies and workflow," Dr. Kim said. "However, attendees should not limit themselves to only sessions on AI. There is awe-inspiring research in many different areas that will undoubtedly help propel our specialty into the future."
Christine O. Menias, MD, chair of the RSNA Education Exhibits Committee, noted that many exhibits also showcase new technologies, like AI and deep learning (DL), while others feature exciting updates and innovative research.
"The education exhibits offer an excellent opportunity for members to immerse themselves into a high-yield self-study of hundreds of exhibits focusing on specific disease entities, innovative techniques, new procedures and key discoveries that shape radiology today," Dr. Menias said.
Refresher courses contain content from a comprehensive array of topics with sessions featuring greater audience engagement and interactivity, according to John Eng, MD, chair of the Refresher Course Committee.
"Shorter speaker presentations, a greater number of subspecialty-focused topics and more audience response and participation activities throughout the sessions mean that RSNA attendees will have opportunities for the most meaningful education," Dr. Eng said.
All three chairs noted that the number of sessions covering AI and ML has increased dramatically across all the clinical subspecialty courses and that attendees should look for these topics in their areas of interest to learn how these innovations are affecting radiology. They also recommend Wednesday's full-day symposium focusing on Sports Imaging, including sports injuries and interventional procedures.
Breast Imaging
Using AI and DL tools in radiomics related to breast imaging are popular topics for 2018. The Breast Series features sessions on radiomics, radiogenomics and the future of DL in the subspecialty. The Hot Topic Session for breast imaging is "Managing of DCIS and Minimal Risk Lesions."
Breast screening is the focus of numerous sessions including a Controversy Session, "Screening Breast MRI: Abbreviated versus Full Protocol." Several sessions focus on Digital Breast Tomosynthesis (DBT) and the use of AI to assist with breast screening, including "Abbreviated MRI, Ultrafast Imaging and Artificial Intelligence."
Attendees are invited to test their BI-RADS knowledge at the "BI-RADS Interactive Challenge" focusing on mammography, US, MRI and outcomes monitoring.
Hands-on opportunities are available during sessions on breast elastography, MRI-guided breast biopsy and US-guided interventional breast procedures.
Cardiac Radiology
Coronary artery disease is a popular topic this year, particularly related to fractional flow reserve, spectral imaging and plaque characterization.
The hands-on session, "Teaching Congenital Heart Morphology with 3D Print Models," covers surgical procedures in heart diseases, including the pathology of criss-cross heart and related conditions. The hands-on session, "Transpositions of the Great Arteries in Your Hands," allows attendees to visualize the morphology of complete and congenitally corrected transposition in cardiac chambers and arterial trunks.
Those looking for a quick fix on interesting cardiac cases should attend, "Rapid First: 80 Cardiac Cases in 80 Minutes."
A Hot Topic Session on cardiometabolic imaging highlights coronary artery disease, cardiac function and non-ischemic disease.
The latest technical advancements associated with SPECT-CT and PET-CT cameras are the topic of the session, "Advances in Cardiac Nuclear Imaging."
Education exhibits mirror many of the same topics, including coronary artery disease and advances in the treatment of ischemic and non-ischemic heart disease.
Chest Radiology
Lung cancer screening is a popular topic this year. Attendees looking for an interactive experience can participate in the Diagnosis Live™ session, "Lung Cancer Screening," which will test participants' knowledge of shared decision-making and smoking cessation, Lung-RADS categories and a review of interesting cases.
Additional audience-participation sessions cover issues including small and non-small cell lung cancer and an update on chest and thoracic MRI.
The Hot Topic Session is "Biomarker and Personalized Medicine in Lung Cancer Imaging," while other sessions focus on airway disease, diffuse lung disease and emphysema/COPD, including "Interstitial Lung Disease: Update 2018."
Lung nodules and advances in lung cancer screening are popular topics for the education exhibits in this subspecialty.
Emergency Radiology
The imaging of infection — especially in the head, neck and spine — is a new audience response session in emergency radiology (ER).
Imaging of the lower body, including the appendix, pelvis, spleen and liver, is the focus of several ER sessions, while the "Essentials of Trauma Imaging" covers blunt and penetrating abdominal and thoracic trauma. Another session, "12 a.m. Head & Neck Radiology: Emergency Presentations of Head and Neck Pathology," offers updates on temporal bone and facial trauma and neck and head swelling.
The session, "Mass Casualty and Forensic Imaging: Thinking about the Unthinkable," covers issues like mass casualty imaging, ballistic trauma and virtual autopsy.
Dual-energy CT in the ER remains a topic of high interest for scientific sessions and educational exhibits.
Gastrointestinal Radiology
Liver imaging is the topic of numerous sessions, including "Advanced Liver MR Imaging Techniques," "The Abbreviated Liver MRI Imaging Protocol," and a Diagnosis Live™ session on LI-RADS.
Attendees can learn about abbreviated and faster MRI abdominal protocols in a session focusing on hepatocellular carcinoma imaging, the pancreas and rectal cancer.
A frequent topic for this subspecialty is the use of contrast enhanced US and its opportunities and challenges beyond liver imaging.
The Diagnosis Live™ session, "Challenging Abdominal Imaging Cases," focuses on the pancreas, mesentery, liver and bowel.
A hands-on "Liver Elastography" session provides tips on clinical examination of the liver.
Genitourinary Radiology/Uroradiology
The imaging and treatment of prostate cancer continues to be a trending topic. The Hot Topic Session, "3D Printing in Urologic Oncology," gives attendees the opportunity to see 3D models for renal sparing surgery and prostate cancer pre-surgical planning.
A Controversy Session focuses on "Prostate Cancer Imaging: Is the Endorectal Coil Necessary?" while emerging technologies for prostate cancer imaging are covered in the Hot Topic Session, "Prostatic Artery Embolization for Primetime."
Multi-parametric prostate MRI, renal imaging and scrotal US are among this year's highlights. Genitourinary radiology has partnered with gastrointestinal and pediatric radiology for a Pediatric Series addressing imaging in the pediatric liver, scrotum and ovaries.
The session, "Prostate MRI in the PI-RADS Era," discusses standard and new quantitative MR techniques and new guidelines for MR-guided prostate biopsy.
Education exhibits focus on renal pathology and prostateimaging innovations.
Health Services, Policy and Research/Policy and Practice
A number of sessions focus on value-based imaging in a changing health care landscape, including how physician payment reform impacts radiology and the future of cost-effectiveness in imaging.
Patient and family-centered care is the topic of the session, "Patient-Centered Imaging: Research, Dissemination and Practice."
The session, "How to Take on the Role of Quality Officer in Radiology — Just Do It!" presents quality and safety issues in radiology, including how to start a program in your practice. Other sessions offer updates on how MACRA and merit-based incentive pay (MIPs) will affect your practice.
The importance of simulation use and mentoring for medical students and radiology residents is the focus of several education exhibits as well as payment model evaluations and practice model improvements.
Informatics
ML, 3D printing, AI and radiomics continue to dominate sessions in this subspecialty. Attendees can learn where these technologies are taking radiology in the session, "Deep Learning in Radiology: How Do We Do It?" featuring presentations by leaders in AI and ML.
Along with "Introduction to 3D Medical Printing," several sessions focus on the use of augmented/virtual reality and 3D printing in radiology.
The 3D Printing & Advanced Visualization Showcase on the Technical Exhibits floor highlights the latest products in 3D printing equipment and software as well as advanced visualization tools like augmented reality, holography and virtual reality platforms.
Numerous sessions take a deep dive into ML and AI including on novel applications of DL and the Special Interest Session, "Demystifying Machine Learning and Artificial Intelligence for the Radiologist," that explores how ML and AI will affect radiology moving forward.
Other sessions focus on patient safety, data sharing and patient reporting. Also look for a two-part session on cybersecurity.
Molecular Imaging
The Molecular Imaging Symposium begins with the basics and moves on to innovative imaging tools including radioactive tracers, nanoparticles and quantitative imaging biomarkers. Other symposiums cover multimodal molecular imaging in oncology and neurologic applications for dementia and Parkinson's disease.
Molecular imaging in oncology, radiotherapy in lymphoma, pediatric cancer, head and neck cancer and CNS tumors are also session topics.
The Hot Topic Session, "Beyond FDG: Advancing PET Imaging of the Human Disease," discusses new PET technologies, molecular imaging of heart disease and non-FDG (Fluoro-2-deoxy-D-glucose) PET tracers for brain imaging.
Education exhibits of interest include several on molecular imaging for cancer, gene therapy and multi-modal imaging.
Multisystem/Special Interest
Oncologic imaging remains a hot topic with the session, "Tumor Imaging Metrics: Is it Time to Invest in a Service?" giving an overview of current assessment tools and how imaging biomarkers can assist with drug development.
Personalized medicine, the genetics of malignancies and immune therapy are topics of numerous sessions and education exhibits.
"Integrated Diagnostics: Combining Genomics, Pathology and Radiology," focuses on this innovative diagnostic tool.
The Friday Imaging Symposium, "Screening with Imaging in 2018: Who Benefits?" covers subspecialties including breast, chest and genitourinary and addresses the questions behind whole body screening for multiple cancers.
Musculoskeletal Radiology
On Wednesday, the joint RSNA/European Society of Radiology (ESR) Sports Imaging Symposium features a full day of programming on upper and lower extremity sports injuries, musculoskeletal interventional procedures and post-operative imaging.
The use of ML and AI in musculoskeletal imaging is included in the Hot Topic Session, "Fast MSK MR Imaging."
Other sessions of note include, "Emerging Technology: 3D Joint Imaging" and a Diagnosis Live™ session focusing on common injury locations, such as the ankle, hip, elbow and wrist.
There are several sessions and education exhibits about rheumatology and inflammation, imaging of osteoporosis and high-intensity focused US.
Neuroradiology
Addressing the growing concern about opioid addiction in the U.S., the Special Interest Session, "Imaging Cognition 2018: Addiction," focuses on the tools used to investigate addiction, including PET and fMRI.
Following up on last year's programming on dementia, "Update on Imaging in Dementia," focuses on both Alzheimer's and non-Alzheimer's diseases as well as the need for developing imaging biomarkers in dementia.
AI and ML are the topics of several neuroradiology sessions, including "Artificial Intelligence in Neuroradiology" and "Artificial Intelligence in Neuroimaging."
Two other sessions of note are the Controversy Session "Gadolinium for MR Examination: To Give or Not to Give," and the Hot Topic Session, "Imaging of Inflammation," focusing on neuro-inflammation and non-infectious CNS inflammation.
Stroke imaging diagnosis and therapy, synthetic MRI and dual-energy and perfusion CT are some of the topics explored in education exhibits.
Nuclear Medicine
The use of PET and PET/CT is a trending topic for nuclear medicine. Attendees will find a variety of sessions, including the audience response session, "New PET Tracers for Prostate Cancer," and other sessions,"Head and Neck PET/CT: Clinical Approach" and "Emerging Technology: PET/MRI Updated 2018."
Attendees looking for an update on radionuclide therapies should plan to attend a session focusing on this therapy for thyroid cancer and neuroendocrine tumors and its use in hepatic artery infusion therapy. "Immunotherapy for Cancer: A Demanding New Imaging Frontier" is a Hot Topic Session.
Other sessions will focus on the basics of nuclear medicine imaging including for the central nervous system, gastrointestinal track, thyroid, heart and abdomen.
PET/CT and PET/MRI advances, particularly in oncology, are the topics of several education exhibits along with nuclear medicine in pediatrics, dementia and prostate cancer treatment.
Obstetric/Gynecologic Radiology
Fetal and neonatal imaging are topics of interest again this year, including a session that includes imaging of congenital lung malformation and perinatal imaging of the airway.
The use of US during pregnancy is featured in two sessions: "Second and Third Trimester Obstetrical Ultrasound" and "Ultrasound in the First Trimester of Pregnancy."
Attendees looking for a hands-on session can attend, "Fallopian Tube Catheterization," featuring the latest interventions in preventing pregnancy and also recanalization for promoting fertility.
Pediatric Radiology
The Pediatric Series encompasses pediatric lung imaging, neonatal imaging and pediatric abdominal MRI. The Controversy Session is "CT or MRI after Equivocal Appendix Visualization on Pediatric Ultrasound?"
Pediatric safety and quality during imaging is the focus of a session discussing quality initiatives and cost effectiveness in pediatric imaging.
Attendees with a competitive spirit will not want to miss the Diagnosis Live™ sessions, "Peds, IR, Potpourri" and "Pediatric Sonography."
Emerging technologies and therapies in pediatric cardiac imaging, musculoskeletal imaging of children with cerebral palsy and growth plate injuries, as well as abdominal and renal pediatric imaging, are other topics of interest.
Pediatric education exhibits include brain development, effects of intravenous contrast administration, strategies for minimizing sedation and gastrointestinal pediatric radiology.
Physics
This year's topics of note include sessions on advancements in CT and anatomical MRI, including the "Functional MR Imaging for Tumor Targeting in Radiotherapy" session.
The "Medical Physics 3.0" session focuses on re-envisioning medical physics in the era of value-based precision health care.
Data acquisition, rendition methods and photon counting are the topics of discussion at the session, "Advances in CT: Technologies, Applications and Operations-Spectral CT."
Use of contrast is a popular topic and the focus of a Diagnosis Live™ session. Other trending session and education exhibit topics include radiation dose updates, patient safety, cone-beam CT in imaging and radiation therapy and imaging interpretation, especially related to AI and computer-assisted diagnosis.
Radiation Oncology and Radiobiology
Predicting patient response to radiotherapy is a hot topic featured in several sessions, including, "Machine Learning for Radiotherapy Applications."
Treating brain metastases is also a popular topic and the focus of the session, "What Radiologists Need to Know about the Evolving Treatment of Brain Metastases."
A series of sessions focuses on advances in CT technology, applications and operations including functional CT, spectral CT and special purpose CT. "Dual Energy CT for Radiotherapy Applications" discusses dual-energy CT and its uses in radiotherapy treatment planning.
The review of oncologic imaging of the nervous, gynecologic and musculoskeletal systems is the topic of the Diagnosis Live™ session, "When Do Imaging Findings Make a Difference?"
Education exhibit topics include treatment for gliomas, head and neck tumors and automated contouring.
Vascular/Interventional
CTA is a notable topic in 2018 with two sessions focusing on aortic, head and neck and heart therapies. A Diagnosis Live™ session addresses vascular and non-vascular interventional treatments.
Attendees looking for hands-on opportunities can participate in the "Carotid and Renal Doppler" session.
Embolotherapy is a popular topic and the focus of a session that includes the treatment of hemorrhoids and endoleak and a review of the new tools and techniques. The session, "CT Angiography: New Techniques and Their Applications," examines dual-energy and low kVp CTA and the relationship between contrast and radiation dose. There are two Controversy Sessions for this subspecialty: "CTA or MRA?" and "In Stenotic Vascular Disease, Diameter Stenosis is All that Matters."
Ablation is a popular session and education exhibit topic. Other education exhibit topics include hepatocellular carcinoma treatment and ML.
RSNA Subcommittee Chairs
Information for this preview was provided by the RSNA Scientific Program and Education Exhibits Subcommittee Chairs:

Scientific Program Subcommittees
Donna J. Cross, PhD, Molecular Imaging
Patricia M. de Groot, MD, Chest
Martin L. Gunn, MBChB, Emergency Radiology
Marta E. Heilbrun, MD, Health Services Policy and Research
Andrew Karellas, PhD, Physics
Gordon McLennan, MD, Vascular and Interventional
Desiree E. Morgan, MD, Gastrointestinal
Linda Moy, MD, Breast
Robert Orth, MD, PhD, Pediatric
Gautham P. Reddy, MD, Cardiac
Andrew B. Rosenkrantz, MD, Genitourinary
George L. Shih, MD, MS, Radiology Informatics
Ashok Srinivasan, MD, Neuroradiology
Martin Torriani, MD, Musculoskeletal
Chadwick L. Wright, MD, PhD, Nuclear Medicine
Edward Y. Kim, MD, Radiation Oncology and Radiobiology

Education Exhibits Subcommittees
Timothy J. Amrhein, MD, Neuroradiology
Andrew J. Bierhals, MD, MPH, Chest
Gustav A. Blomquist, MD, Musculoskeletal
Jared D. Christensen, MD, Cardiac
Jesse L. Courtier, MD, Pediatrics
Donna J. Cross, PhD, Molecular Imaging
Stamatia V. Destounis, MD, Breast
Rebecca M. Howell, PhD, Physics
Edward Y. Kim, MD, Radiation Oncology and Radiobiology
Marc D. Kohli, MD, Radiology Informatics
Courtney C. Moreno, MD, Gastrointestinal
Karen Y. Oh, MD, Obstetrics/Gynecology
Scott D. Steenburg, MD, Emergency Radiology
Stephen Thomas, MD, Multisystem/Special Interest
Kirubahara R. Vaheesan, MD, Vascular/Interventional
Sadhna Verma, MD, Uroradiology
Vani Vijayakumar, MD, Nuclear Medicine
Jeffrey R. Wesolowski, MD, Policy and Practice