RSNA 2018 Gold Medalist, Deborah Levine, MD
---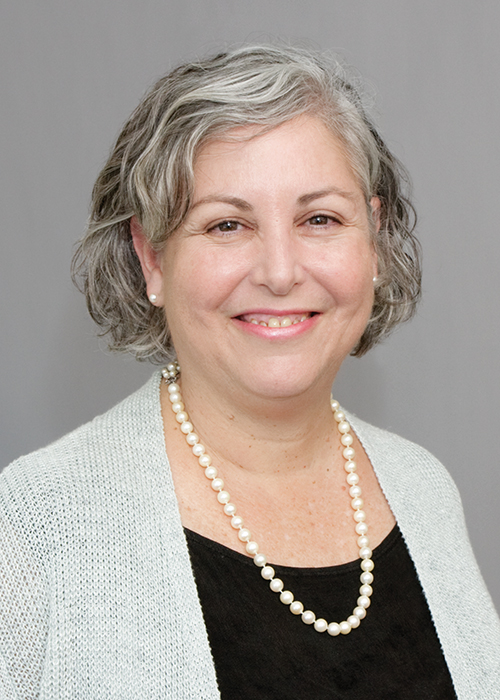 ---
A highly respected diagnostic radiologist, researcher and educator, Deborah Levine, MD, is widely recognized for revolutionizing fetal MRI and for her groundbreaking research in high-risk obstetrical and gynecological ultrasound (US). Equally dedicated to academic publishing, Dr. Levine has served for a decade as the Senior Deputy Editor of Radiology, helping to guide the RSNA journal into the digital age.

"I truly appreciate Deborah's confident and gracious manner," RSNA President Vijay M. Rao, MD said. "She is incredibly talented, as evidenced by her immense accomplishments, and she is always willing to share words of wisdom."

Dr. Levine has served as the director of obstetric & gynecologic ultrasound (US) and vice chair of academic affairs at Beth Israel Deaconess Medical Center (BIDMC), Boston, since 2011, and as a professor of radiology at Harvard Medical School, Boston, since 2008. Dr. Levine, who earned her medical degree from University of California, San Francisco, focuses her clinical work on outpatient US and her research on obstetric and gynecologic imaging.

During her residency at University of California San Diego, Dr. Levine began researching the use of US to assess the postmenopausal pelvis and adnexal cysts — topics she investigated throughout her career. Ultimately, Dr. Levine's research helped decrease the need for surgery for benign cysts and follow-up of physiologic adnexal cysts. In 2010, she published a highly-regarded Radiology report setting guidelines to decrease follow-up of physiologic adnexal cysts. Her early research was supported by a 1995 RSNA Research Seed Grant to assess chorioamniotic separation after amniocentesis.

As a radiology instructor at Harvard Medical School, Dr. Levine began her pioneering work using MRI as an adjunct to US in obstetrics. At Harvard, her laboratory published use of the ultrafast sequence (HASTE) for superior visualization of the fetus, which led to groundbreaking National Institutes of Health-funded research assessing fast MRI of the abnormal fetal brain. Dr. Levine's research resulted in significant advancements in the diagnosis of fetal brain abnormalities and the assessment of appendicitis in pregnancy.

As vice chair of academic affairs at BIDMC, Dr. Levine oversees the programs that train medical students, radiology residents and fellows, and supervises the mentoring program for junior faculty in the Department of Radiology.

Her service to Radiology has spanned more than 15 years, beginning in 2004 when she joined the journal's editorial board, culminating in her current role as senior deputy editor, which she assumed in 2008. Along with reviewing and editing manuscripts, Dr. Levine's accomplishments include overseeing the development and publication of Radiology Select and helping to organize the Golden Oldies series marking the RSNA centennial. Dr. Levine, who also served as editor of the RSNA Daily Bulletin from 2007 to 2010, is the author of more than 200 manuscripts, chapters and reviews as well as five books.

Dr. Levine has been active in numerous organizations including serving as chair of the Ultrasound Commission and vice president of the American College of Radiology and a member of the Board of Governors of the American Institute of Ultrasound in Medicine. She served as President of the Society of Radiologists in Ultrasound in 2016. Dr. Levine received the American Board of Radiology's Lifetime Service Award in 2015.