New RSNA Patient‐Centered Care Modules Available for Radiology Residency Programs
Curriculum seeks to train the next generation as patient‐centered radiologists.
---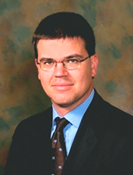 ---
RSNA has developed a curriculum of interactive patient‐centered care learning modules designed for diagnostic radiology, radiation oncology and integrated interventional radiology programs to assist residents in meeting the Accreditation Council for Graduate Medical Education (ACGME)‐mandated instruction in patient‐centered care.
Developed by the RSNA Public Information Committee (PIC), the 13 modules center on the basics of patient‐centered care, empathy/cultural awareness, communication safety and teamwork.
"Radiology as a field is moving towards being more patient-centered and patients expect more from their radiologists," said Max Wintermark, MD, chair of the PIC and professor and chief of neuroradiology at Stanford University. "Radiologists are excited by the prospect of increased interactions with patients and we need to prepare our trainees so that they can excel at this type of interaction."
The topics in the curriculum are designed to be reviewed in small groups in a classroom environment. Radiology residency programs are also encouraged to create their own learning objectives for the modules that are specific to their learning environments and expertise. The modules purposefully include content but do not prescribe delivery methods in order to encourage creativity at the program level.
---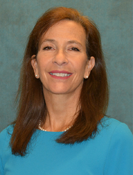 ---
"The curriculum is very modern and incorporates novel teaching approaches such as team based interactive learning and role playing for the benefit of our trainees," said Desiree E. Morgan, MD, who led the PIC efforts to develop the curriculum and is professor and vice chair of education at the University of Alabama, Birmingham.
Activities in each of the 13 interactive modules were built from the RSNA Radiology Cares® toolkits, which are designed to improve awareness of the essential role radiology plays in the patient care continuum.
"In establishing these patient-centered care practice patterns during training, residents will carry the knowledge, empathy and communication skills necessary to provide safe, efficient and equitable care to optimally serve their patients now and throughout their lives as physicians," Dr. Morgan said.