RSNA IVP Program Shares Radiology Education Around the World
The IVP Program provides education and support to radiologists in low-resource countries with limited radiologic means.
BY JENNIFER ALLYN
August 01, 2018
No matter where radiologists practice in the world, the objective — to get the clearest images to identify a disease or condition that is adversely affecting a patient — is always the same. However, in low-resource countries with limited radiologic resources, getting those images can be challenging.

To that end, RSNA International Visiting Professors (IVPs) visit countries around the world to interact with local radiologists and trainees and learn about the demands and challenges of learning and practicing radiology in developing countries.

The IVP program sends a team of radiology professors to visit radiology training programs in local hospitals and, when it coincides, to lecture at the annual meetings of international radiology societies. This year, IVP teams traveled to Uganda, Guatemala, Indonesia, Bosnia and Herzegovina and Tanzania. The final 2018 IVP trip is planned for Mexico in September.
---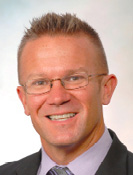 ---
In his second IVP trip, Jeffrey J. Peterson, MD, professor of radiology and vice chair for education at the Mayo Clinic Florida, Jacksonville, traveled to Indonesia. Dr. Peterson was also on the IVP team that traveled to Myanmar in 2011.

Dr. Peterson and Guilherme Dabus, MD, lectured during the Indonesian Society of Radiology's annual scientific meeting and participated in a series of hands-on teaching sessions with radiology residents.

Dr. Peterson noted the workflow that the Indonesian radiologists had developed to maximize the equipment, which was in high demand.

"Multispecialty hospitals serve a very large local population but have a limited number of scanners, so workflow efficiency and patient selection is very important," Dr. Peterson said. "The strength of the health care community in Indonesia is based on the experienced, highly motivated radiology staff who eagerly seek knowledge and new techniques to improve care for their patients."
Majority of Ugandan Radiologists Attend IVP Lectures
Andrea Laghi, MD, and Suresh K. Mukherji, MD, visited Uganda with the IVP program and was hosted by the Association of Radiologists of Uganda (ARU).
---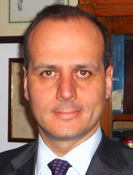 ---
Andrea Laghi, MD, and Suresh K. Mukherji, MD, visited Uganda with the IVP program and was hosted by the Association of Radiologists of Uganda (ARU).

In Uganda, Dr. Laghi, professor of radiology at the University of Rome, Italy, spoke at Mulago Hospital and the Uganda Cancer Institute and visited a private outpatient MRI center and St. Francis Hospital, all in Kampala, the capital city of Uganda. He also lectured at the ARU annual meeting, which was attended by almost every radiologist in Uganda, approximately 50, as well as the only radiologist from Somalia.

Since heading back home, Drs. Laghi and Mukherji and the Ugandan radiologists have established an online discussion forum using WhatsApp, a free online messaging app.

"Since we left Uganda, the discussions on this app have been very robust," Dr. Laghi said. "This is a good way to create a network for continuous education, which is important for all radiologists."


Staying in Touch Through Technology
Ramon Sanchez, MD, clinical associate professor at the University of Michigan Health System, Ann Arbor, MI, who visited Guatemala with the IVP Program, echoes the importance of keeping in contact with the residents and radiologists he met.
---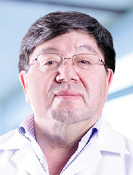 ---
"Between webinars and Skype, I have kept in touch and worked with the students I met to discuss interesting cases," Dr. Sanchez said. "Improving the quality of work of radiologists with limited resources can ultimately improve the quality of their patient care."

Dr. Sanchez, who had previously traveled to Mexico City with the IVP Program, visited Guatemala with Roy F. Riascos, MD, professor of diagnostic imaging and chief section of neuroradiology from the University of Texas, Galveston. They were hosted by Hospital Regional de Occidente, in Quetzaltenango, Guatemala. Eric E. Maldonado Muñoz, MD, a radiologist at the Universidad de San Carlos de Guatemala, worked to connect the visiting doctors with local radiology residents and radiologists.

"During their time at the Hospital Regional de Occidente, the doctors shared new concepts about MRI and ultrasound with radiology residents and radiologists," Dr. Maldonado Muñoz said. "They also discussed how radiologists are an important member of any interdisciplinary team especially for the treatment of stroke and pediatric cardiac patients. We will work to implement this type of teamwork."

The IVP trips are as beneficial for the doctors as they are for the residents and local radiologists.

"It is very interesting to meet the local radiologists and understand their way of working," Dr. Laghi said. "They often face very different situations and diseases that I may have never experienced, so I can learn something too."