Artificial Intelligence, Machine Learning, Play an Expanding Role at RSNA 2018
What you can expect to learn about the latest AI and ML technology at RSNA 2018.
RSNA continues to lead the field in artificial intelligence (AI) and machine learning (ML) with expanded learning and research opportunities planned for RSNA 2018.

From leading-edge presentations to the return of the RSNA ML Challenge and the Machine Learning Showcase, RSNA 2018 will offer a growing roster of programming focusing on the power and potential of AI in radiology and issues associated with implementation.

Following the successful debut of the ML Pediatric Bone Age Challenge in 2017, RSNA 2018 will feature the ML Pneumonia Detection Challenge. The most accurate algorithm submissions will be recognized in the Machine Learning Showcase.
---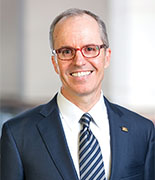 ---
In the 2017 challenge, more than 250 participants created algorithms to predict skeletal age using pediatric hand x-rays. The competition had a considerable impact, said RSNA board liaison for information technology and annual meeting Curtis P. Langlotz, MD, PhD.

"Data scientists from around the world used the data set to exceed the performance of previously published AI systems that automatically estimate bone age," said Dr. Langlotz, a professor of radiology and biomedical informatics and director of the Center for Artificial Intelligence in Medicine and Imaging in the Department of Radiology at Stanford University.
---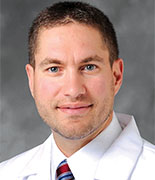 ---
The process was overseen by members of the RSNA Radiology Informatics Committee (RIC) Machine Learning Steering Committee, chaired by Luciano M. Prevedello, MD, MPH, of Ohio State University in Columbus, and the Machine Learning Data Standards Subcommittee, chaired by Safwan Halabi, MD, clinical professor of pediatric radiology at Stanford.
The 2018 ML Challenge invites participants to develop tools that identify and localize pneumonia on chest x-rays using images from a publicly available National Institutes of Health (NIH) data set.
The success of ML research in radiology depends on the availability of datasets with high-quality annotations. For this year's challenge, a set of 30,000 images has been carefully annotated by a team of volunteer radiologists, including chest specialists from the Society of Thoracic Radiology. Teams of contestants will use the annotations, which identify abnormal areas in the lung images and assess the probability of pneumonia, to develop their algorithms.
"This year's competition is a lot more image-heavy than in 2017," Dr. Halabi said. "It represents one of the largest uses of patient imaging to date for this type of competition."
The 2018 challenge will be conducted using a software platform from Kaggle, a leader in data science competitions.
Returning for RSNA 2018, the RSNA Machine Learning (ML) Showcase will educate attendees about the latest ML technology and offer networking opportunities with leading companies. Kaggle will also donate $30,000 to be shared among the top entries.
"Our goal is to increase participation in the Machine Learning Challenge and grow outreach to other specialties," Dr. Halabi said. (See Web Extras.)
The challenge will launch in August with the release of the "training" dataset; the evaluation phase will be held in October.
Deep Learning Classroom Takes a Deeper Dive
Also returning this year is the RSNA Deep Learning Classroom presented by NVIDIA Deep Learning Institute (DLI), a leader in visual computing technologies. Certified instructors from NVIDIA's DLI will be on hand to help attendees learn to write algorithms and improve their understanding of AI technology.
"The RSNA Deep Learning Classroom offers an opportunity for anyone with a laptop to construct and train an actual computer-vision system based on a neural network in just 90 minutes," Dr. Langlotz said.
More than 1,000 people attended the 2017 classroom. The 2018 classroom will increase the focus on radiology imaging with advanced topics like data augmentation, segmentation and multiparametric classification.
---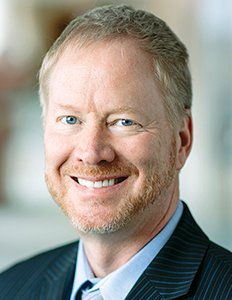 ---
The coursework offers different levels of exposure for attendees based on their depth of knowledge, said Bradley J. Erickson, MD, PhD, a radiology professor and director of the Radiology Informatics Laboratory at the Mayo Clinic in Rochester, MN.
For instance, some programs will include intentional gaps so that participants can figure out what is needed to make the algorithm work. Optional pieces will be available at the end of the programs so that advanced users can jump ahead and work on more complex algorithms.
"There has been a lot of hype around AI," said Dr. Erickson, a member of the RSNA RIC. "It's critical that our membership understands how it can work and how it can fail, and the classroom provides an excellent way for us to demonstrate both."
Along with AI-focused refresher courses and scientific sessions, the meeting offers a variety of other educational experiences focusing on AI research. Radiologists can visit the National Cancer Institute's Crowds Cure Cancer exhibit returning for its second year. Presented in the Learning Center, the project invites radiologists to annotate clinical images for ML research.
Also at RSNA 2018, the Machine Learning Showcase gives attendees an opportunity to learn about the latest ML technology and network with companies on the forefront of ML advancements. The showcase will feature a Machine Learning Theater, offering presentations daily between 11 a.m. and 2 p.m.
"In the years to come, RSNA's support for education, research and innovation in this field will grow as AI becomes an integral part of radiology practice," Dr. Langlotz said. "RSNA will continue to educate not only radiologists, but also researchers and industry scientists about AI and ML."
RSNA Leads the Way in Artificial Intelligence, Machine Learning
RSNA initiatives are at the forefront of artificial intelligence (AI) and machine learning (ML) innovations.

On August 29, RSNA will launch the first in a series of live 60-minute webinars on AI and its applications for radiology featuring internationally renowned experts. RSNA will also offer AI webinars on Oct. 25, Dec. 11, and on Feb. 21, 2019.

Also in August, RSNA co-sponsored the National Institutes of Health (NIH) National Institute of Biomedical Imaging and Bioengineering workshop, "Artificial Intelligence in Medical Imaging" to foster collaboration in applications for diagnostic medical imaging. The workshop was also sponsored by the American College of Radiology and the Academy for

Radiology & Biomedical Imaging Research. The RSNA Spotlight Course, "Practical Applications in Artificial Intelligence," being held Sept. 23–24 in Paris, France, will focus on integrating AI with current medical imaging and examine how AI will impact the future of radiology. Additional AI Spotlight courses will be held in 2019 in San Francisco, CA, and Paris, France, with more courses being developed in other regions of the world.

In early 2019, RSNA will debut its new online journal, Radiology: Artificial Intelligence, highlighting the emerging applications of AI and ML in the field of imaging across multiple disciplines. The journal's editor, Charles E. Kahn, Jr., MD, MS, invites submissions to the bi-monthly journal available exclusively online.

Learn more about the new online journal, Radiology: Artificial Intelligence.