Radiology Salaries Increase, but so Do Workload and Burnout
Experts discuss increasing productivity and other factors driving mounting stress levels in radiology.
BY RICHARD DARGAN
October 01, 2017
Radiology remains one of the highest-paid specialties in healthcare, according to a recent 2016 survey by the American Medical Group Association (AMGA). But the survey also showed that radiology continues to experience a substantial growth in productivity.

And with that increasing workload comes a harmful side effect: a high level of burnout. For that reason, recognizing burnout and addressing it as quickly as possible at the individual and institutional level is more critical than ever, experts say.

AMGA's 2016 annual survey found that productivity in radiology, represented by relative value units (RVUs), increased 3.4 percent in 2016, following a 3.5 percent increase the year before. Productivity grew faster than compensation for the fifth consecutive year. (See sidebar)
---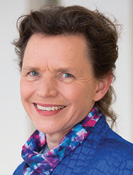 ---
"Statistics show that, 10 years ago, we interpreted one image every 20 seconds; now we do one every three seconds," said Myriam Hunink, MD, PhD, professor of radiology, Erasmus University Medical Center, Rotterdam, the Netherlands, and an adjunct professor of health policy at Harvard University's T.H. Chan School of Public Health in Boston. "With the aging population, the increasing number of procedures and the documentation required, our workload is greater than it's ever been."
As productivity continues to outpace salary, signs of burnout — defined as physical and emotional exhaustion, a detached, cynical attitude and diminished feelings of personal accomplishment — have become more evident in radiology.
A 2015 survey of 504 residents at the University of North Carolina in Chapel Hill, found that 85 percent of radiology residents met the criteria for burnout — second only to surgery residents. In a 2017 Medscape survey of more than 14,000 physicians from more than 30 specialties, about half of radiologists reported feeling burned out, and only 33 percent indicated that they were very or extremely happy at work.
"Radiologists are increasingly being treated as a means of production and often end up feeling like cogs in a machine," said Richard B. Gunderman, MD, PhD, a professor and vice chairman of the Department of Radiology at Indiana University. "That commodification of radiology takes a toll and is especially troublesome for some of the best people in the profession."
Along with feelings of de-personalization, other reasons for burnout in radiology include too many hours, liability pressures and feelings of isolation. Burnout could also be a sign that a person is a poor fit for radiology, or that the group or practice is a poor fit for the individual, said Dr. Gunderman, a member of RSNA's Public Information Advisors Network.
---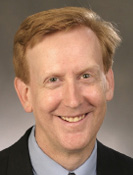 ---
U.S. Culture Plays a Role in Burnout
Physician burnout is particularly epidemic in the U.S., affecting more than half of all physicians, according to a 2015 Mayo Clinic study. The phenomenon reflects differences in culture and expectations, said Dr. Hunink, who works in both the U.S. and the Netherlands, a nation where physician burnout rates are only 20 percent.
"The United States is more of an individualistic culture," she said. "In the U.S., doctors are told to stay and work long hours, to not get sick, to always put the patient first. If you keep doing these things, the candle will not burn anymore."
Nevertheless, burnout is a growing concern outside of the U.S. as well. But no matter where they live, radiologists generally work in isolation, which can create stressors not experienced by other specialties.
"Radiologists at outpatient facilities often work in a sequestered environment," Dr. Gunderman said. "Hours and even days can go by without any contact with patients, technologists or other radiologists. That can take a toll on people."
"We used to have more conversations with referring physicians," Dr. Hunink added. "Now, most of our interactions are with computers."
Taking a Mindful Approach

There are no quick fixes for burnout, but the best approach is to avoid it in the first place by recognizing signs of mental and physical exhaustion like headaches, stiff neck, lower back pain, and gastrointestinal problems, along with insomnia and anxiety, and to take action before things get worse.

Exercise, meditation and taking time off all are effective techniques to alleviate stress. Dr. Hunink also suggests learning the practice of mindfulness — a Buddhist concept that has been adapted for secular use. Dr. Hunink, who practices yoga, meditation and the non-violent martial art of aikido, describes mindfulness as "focusing on the here and now in a non-judgmental way."

"As radiologists, we're always judging," she said. "Mindfulness takes us to a totally different way of looking at life — living in the moment and trusting that things will go the way they should."

For radiologists suffering a particularly bad case of burnout, Dr. Gunderman recommends seeking professional help. Many state medical associations and hospitals offer such resources, according to Dr. Gunderman.

Dr. Gunderman will moderate a session on burnout and speak on the topic at RSNA 2017. (See sidebar)

Editor's Note: This is the second in a series of articles on work/life balance in radiology. The next article will focus on strategies for preventing burnout.
Radiology Salaries Showed Impressive Gains in 2016
A recent survey showing radiologists experienced a healthy salary increase in 2016 demonstrates the specialty's ability to thrive even in an era of reimbursement cuts.

According to the American Medical Group Association (AMGA) survey, Median compensation for non-interventional diagnostic radiologists rose from $490,399 in 2015 to $503,225 in 2016 — a 2.6 percent increase. Radiology salaries increased just 1.5 percent in 2015 in the AMGA survey.
Interventional radiology salaries increased from $592,750 in 2015 to $610,500 in 2016, for a 3 percent increase in median compensation. That uptick continues a trend evident between 2014 and 2015, when salaries for interventional radiologists rose 2.7 percent.

The rising salaries in diagnostic and interventional radiology were consistent with the overall weighted average increase in 2016 compensation across all specialties of 2.9 percent. The report, based on responses from 269 medical groups representing more than 102,000 providers, found that 77 percent of physician specialties experienced increases in compensation.

Radiologists came in fifth on the salary list, behind cardiac/thoraic surgery, gastroenterology, orthopedic surgery and cardiology (cath lab). Cardiac/thoracic surgery was the top paid specialty with a median compensation of $690,000 a year, according to the survey.

Read the full report on 2016 radiology compensation at RSNA.org/News.
Burnout Focus of RSNA 2017 Sessions
Richard B. Gunderman, MD, will moderate the session, "Why Do Radiologists Burn Out, and What Can We Do About it?" and present the course, "Causes of Burnout." Other courses are "Strategies for Avoiding Burnout," and "Resiliency and Thriving."

Add these and all RSNA 2017 courses to My Agenda at Meeting.RSNA.org.