Machine Learning Identifies Breast Lesions Likely to Become Cancer
Use of ML model would have helped avoid almost one-third of benign surgeries.
---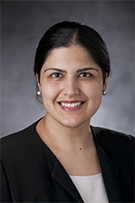 ---
A machine learning (ML) tool can help identify which high-risk breast lesions are likely to become cancerous and has the potential to reduce unnecessary surgeries, according to new Radiology research.
The artificial intelligence model was developed by study author and radiologist Manisha Bahl, MD, MPH, from Massachusetts General Hospital (MGH) and Harvard Medical School, both in Boston, and colleagues at MGH, Harvard and the Massachusetts Institute of Technology's Computer Science and Artificial Intelligence Laboratory in Cambridge, Mass.
The researchers trained the model on a group of patients with biopsy-proven high-risk lesions who had surgery or at least two-year imaging follow-up. The model analyzed traditional risk factors for breast lesions such as patient age and lesion histology, along with words that appear in the text from the biopsy pathology report. Of the 1,006 high-risk lesions identified, 115, or 11 percent, were upgraded to cancer.
After training the ML model, the researchers tested it on the remaining 335 lesions. The model correctly predicted 37 of the 38 lesions, or 97 percent, that were upgraded to cancer. The ML model identified the terms "severely" and "severely atypical" in the text of the pathology reports as associated with a greater risk of upgrade to cancer. The researchers found that use of the model would have helped avoid almost one-third of benign surgeries.
"Our goal is to apply the tool in clinical settings to help make more informed decisions as to which patients will be surveilled and which will go on to surgery," Dr. Bahl added. "I believe we can capitalize on machine learning to inform clinical decision making and ultimately improve patient care."
Although the high-risk lesions identified as low-risk with the ML model remained at risk for upgrade to malignancy, the authors believe that the model provides an approach that would support informed decision making with regard to surveillance versus surgical excision.
"This paradigm of surveillance rather than more aggressive intervention is increasingly important in the era of shared informed decision making and has precedence for lesions identified at mammography as 'probably benign,'" stated the authors. Currently, patients with "probably benign" lesions are expected to have less than a two percent risk of malignancy and to receive follow-up rather than to undergo core-needle biopsy. If, however, surgical excision could be avoided, a slightly higher risk of malignancy might be acceptable to patients and their providers. If the lesion progresses at follow-up, surgical excision could then be performed in that small subset of patients.