ARRT to Stop Issuing Quality Management (QM) Credentials 
---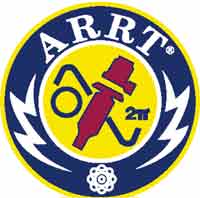 ---
The American Registry of Radiologic Technologists (ARRT) has announced it will stop issuing new Quality Management (QM) credentials after June 30, 2018.
According to ARRT, those who already hold the QM credential — or who earn it before July 1, 2018 — can maintain it indefinitely if they choose. The last day to apply to take the QM exam will be June 1, 2018.
ARRT made the decision after surveying QM practitioners nationwide, asking what tasks they commonly perform in their jobs. Because medical imaging, radiation therapy and interventional procedures primarily now use digital equipment, many previous QM tasks have become obsolete.
The survey showed that 43 of the 105 tasks the QM exam covers are no longer common to QM practitioners. In addition, some of the remaining tasks are no longer related to medical imaging, radiation therapy, or interventional procedures and are not specific to any radiologic discipline.
The ARRT has communicated directly with all RTs who hold the QM credential or are working toward earning the designation.
Web Extras