RSNA Radiology Reporting Standards Webinar
---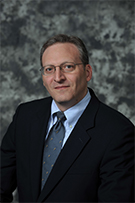 ---
An RSNA Structured Reporting Subcommittee (SRS) webinar held in March stressed radiology reporting as a key component in how radiologists can demonstrate value-based care through data-rich, comprehensive and consistent structured reports.
The webinar served to bring together vendors with radiologists to promote the use of recently developed standards for structured reporting. It also assessed the plans of vendors to implement the standards in commercial reporting systems.
During the webinar, SRS chair Charles E. Kahn Jr., MD, MS, and vice chair Marta E. Heilbrun, MD, led an open discussion of reporting standards, the RadReport.org template library and the current state of structured reporting in medical imaging. The discussion is part of ongoing efforts in outreach and collaboration to advance the use of standards for reporting and other aspects of clinical care and research in radiology.
RSNA has used the IHE® Management of Radiology Reporting Templates (MRRT) profile as the foundation for the RadReport.org template library. More than 250 templates are available for radiologists in the Select Template Library as well as almost 100 other member-submitted templates in the Open Template Library.
The MRRT templates represent examples of a wide variety of common radiology procedures. Radiologists can use the reports as the foundation for template-driven structured reporting in their practices. They provide flexible checklists of information to be recorded and generate consistent reports with computer-readable coded values for key concepts.
Web Extras