Radiology Salaries Showed Impressive Gains in 2016
Radiology is among the highest paid specialties, according to the annual AMGA survey
BY RICHARD DARGAN
July 27, 2017
---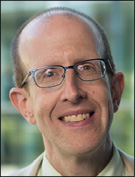 ---
A new survey showing radiologists experienced a healthy salary increase in 2016 demonstrates the specialty's ability to thrive even in an era of reimbursement cuts, one healthcare economics expert said.
The annual salary survey from the American Medical Group Association (AMGA) shows that median compensation for non-interventional diagnostic radiologists rose from $490,399 in 2015 to $503,225 in 2016 — a 2.6 percent increase. Radiology salaries increased just 1.5 percent in 2015 in the AMGA survey.
Interventional radiology salaries increased from $592,750 in 2015 to $610,500 in 2016, for a 3 percent increase in median compensation, the AMGA survey shows. That uptick continues a trend evident between 2014 and 2015, when salaries for interventional radiologists rose 2.7 percent.
"The fact that radiology's salaries are going up even as reimbursement goes down means our productivity gains have been incredibly impressive over time," said Howard Forman, MD, professor of Diagnostic Radiology, Public Health, Economics and Management at Yale University in New Haven, CT.
The rising salaries in diagnostic and interventional radiology were consistent with the overall weighted average increase in 2016 compensation across all specialties of 2.9 percent. The report, based on responses from 269 medical groups representing more than 102,000 providers, found that 77 percent of physician specialties experienced increases in compensation.
Productivity, represented by relative value units (RVUs) also went up, increasing 3.4 percent in 2016 — in line with the 3.5 percent increase in RVUs radiology experienced from 2014 to 2015.
However, radiology outpaced the weighted average change in median work RVUs over all specialties of 1.54 percent.
"The take-home message here is that we are faster and better at reading studies, and we've improved the way we deliver images and the way we process reports and communicate results," Dr. Forman said. "There's no reason to think that this will change anytime soon."
Even the increasing integration of machine learning and artificial intelligence into radiology — a development that has spawned speculation about the end of the profession — will likely be a boon, Dr. Forman said. He expects these technologies to be a "huge accelerant" to radiology's productivity that may prompt action on the part of payers.
"One would expect that payers will try to ratchet down reimbursement very quickly," he said. "It's my belief that, no matter how fast they try to do that, we will stay ahead of them."
Changes in healthcare legislation might have a mildly negative affect on the specialty, Dr. Forman added, but he noted that radiology has had a long history of being resistant to traumatic shifts.
"In the past, people have had a tendency to pronounce the profession in dire trouble, only to find it more vital than ever," he said. "The consistency of radiology over the last four years, and decades, is remarkable."
Watch the October issue of RSNA News for a full report on radiology salaries and the impact on work-life balance.