MRI May Help Predict Cognitive Impairment in Professional Fighters
Researchers are using multiple MRI techniques to identify biomarkers of mTBI-related brain damage and track cognitive impairment in active professional fighters
---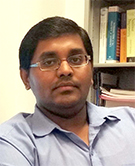 ---
Images of the brain's gray and white matter obtained with multiple MRI techniques can help identify and track cognitive impairment in active professional fighters, according to a new study in Radiology.
Fighters are exposed to repeated mild traumatic brain injury (mTBI), which has been associated with neurodegenerative disorders, as well as mood and movement dysfunction, according to lead author Virendra Mishra, PhD, from the Cleveland Clinic Lou Ruvo Center for Brain Health in Las Vegas. A tool that could find biomarkers of mTBI-related brain damage would be invaluable in helping fighters and their physicians understand their risk of cognitive impairment while potentially speeding interventions and contributing to the study and development of drugs designed to slow or reverse cognitive decline.
The researchers used data from the Professional Fighters Brain Health Study, one of the largest longitudinal studies of brain health in contact sports. Data included 273 male fighters who had baseline imaging exams and 56 who returned for a follow-up scan. Using neuropsychological testing, measures from processing speed and psychomotor speed were used to differentiate fighters into cognitively impaired and non-impaired groups. All fighters underwent T1-weighted MRI and DTI.
The study revealed seven imaging predictors, including regions of gray matter and white matter, which were associated with cognitive function in fighters. For instance, T1-weighted volumetric measurements of the left thalamus helped distinguish cognitively impaired and non-impaired fighters. Fractional anisotropy values along two different white matter tracts were also identified as possible predictors of cognitive impairment. The researchers concluded that this set of seven brain regions comprising of both gray and white matter may become imaging biomarkers of cognitive impairment in fighters.
"We found lower gray matter volume and thickness measures along with lower white matter tract integrity at baseline measurements that declined over time in those with ongoing trauma, and only by looking at both were we able to predict which fighters would be cognitively impaired," Dr. Mishra said. "One of the key questions we're trying to answer is, what's affected first, the neurons in the gray matter or the fiber tracts in the white matter?"
Dr. Mishra noted that these findings may also have applications in studying the impact of other contact sports where head injuries often occur, such as football and hockey.