Mammography Trends Show Improved Cancer Detection, More Biopsies
---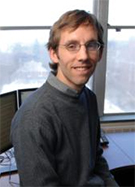 ---
Comparison of Breast Cancer Surveillance Consortium (BCSC) benchmarks published in 2005, reveals clinically meaningful changes in diagnostic mammography performance metrics during the past 10 years, according to a new study in Radiology.
Brian L. Sprague, PhD, from the University of Vermont Cancer Center in Burlington, and colleagues found the abnormal interpretation rate increased from 8 percent to 12.6 percent, thereby decreasing positive predictive value (PPV) from 31.5 percent to 27.5 percent. However, the cancer detection rate increased from 25.3 to 34.7 per 1,000.
The researchers obtained data from six BCSC registries of mammogram indication and assessments for women undergoing diagnostic digital mammography and linked with cancer diagnoses from state cancer registries. The study included 401,548 examinations conducted from 2007 to 2013 in 265,360 women.
They found less than 70 percent of radiologists within acceptable ranges of PPV of a biopsy recommendation (PPV2) and PPV of biopsies performed (PPV3).
"These performance measures can serve as national benchmarks that may help transform the marked variation in radiologists' diagnostic performance into targeted quality improvement efforts," the authors write.
This article is accompanied by an editorial by Carl J. D'Orsi, MD, of the Emory Breast Imaging Center in Atlanta, and Edward A. Sickles, MD, of the University of California, San Francisco.