Interventional Weight-loss Procedure Safe for Morbidly Obese Individuals
---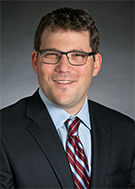 ---
Bariatric embolization could represent a nonsurgical approach for the treatment of severely obese patients, according to new preliminary research published online in Radiology.
In the study, Clifford R. Weiss, MD, of the Johns Hopkins University School of Medicine, and colleagues presented preliminary findings from the Bariatric Embolization of Arteries for the Treatment of Obesity (BEAT Obesity) trial, a prospective single-arm study to evaluate the feasibility and safety of bariatric embolization for the treatment of severe obesity.
Researchers enrolled five severely obese patients (four women, one man) without clinically important comorbidities. Transarterial embolization of the gastric fundus with fluoroscopic guidance was performed with 300–500-μm Embosphere microspheres. The primary end point was 30-day adverse events. Secondary end points included short-term weight loss, serum obesity-related hormone levels, hunger and satiety assessments and quality of life surveys, reported up to three months.
Following bariatric embolization, subjects' mean excess weight loss of 5.9 percent and 9.0 percent was noted at one month and three months, respectively. Mean change in serum ghrelin – a hunger-inducing hormone – was 8.7 percent and minus 17.5 percent at one month and three months, respectively. Hunger/appetite scores decreased in the first two weeks after the procedure and there was also a trend toward improvement in quality of life parameters.
Results showed bariatric embolization with 300–500-μm Embospheres is a technically feasible and well tolerated procedure in severely obese patients. No major adverse events occurred during the study.
"As we continue recruitment for the next trial phase, we anticipate that, with a larger study population, the resultant data will further enhance our understanding of the procedure's long-term safety and efficacy and its potential mechanism of action," the authors write.