Radiology-TEACHES Project Simulates Image Ordering Process
One-of-a-kind education program helps students identify appropriate imaging
BY JENNIFER ALLYN
August 03, 2017
---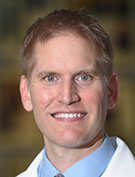 ---
An innovative education program funded with a two-year GE Healthcare/RSNA Education Scholar Grant simulates the decision-making process for medical students learning how to select the appropriate medical imaging for patients.
Founded at Baylor College of Medicine in Houston, by grant recipient Marc H. Willis, DO, MMM, the web-based program Radiology- TEACHES (Technology Enhanced Appropriateness Criteria Home for Education Simulation), uses case vignettes to simulate the image ordering process and educate students about appropriate imaging. The program is integrated with the clinical decision support tool (ACR Select) to aid medical providers learning to follow the American College of Radiology's ACR Appropriateness Criteria™.
Once students review a case, they must decide which test is best, most cost-effective and will expose the patient to the least radiation. Their decisions receive immediate feedback.
"Students working in a busy hospital or clinic usually don't have adequate time to review the ACR's Appropriateness Criteria," said Dr. Willis, associate professor of radiology, associate program director of the diagnostic radiology residency program and associate chair for quality improvement at Baylor. "While the criteria are available online, it is in PDF format, which might not be ideal for today's tech-savvy students. I wanted to develop something that would simulate the clinical decisions that are made at the time of radiology examination order entry."
The 2016 RSNA Education Scholar Grant is funding the expansion of the program, integrating the modules into the curriculum for Baylor's seven required medical student core clerkships. This expansion will provide comprehensive instruction about ordering appropriate imaging to students who might not otherwise receive this information during medical school.
"At Baylor, like many medical schools, students are not required to take a radiology clerkship. Also, during radiology clerkships, students tend to be focused on the images, learning normal imaging anatomy and recognizing pathology, rather than focusing on how to utilize imaging appropriately," Dr. Willis said. "Our team believed that integrating the simulation modules into clerkships where imaging studies were being requested would be a better approach."
The grant also supported the creation of a communication tool within the modules that connects medical students with radiologists. Students can send their imaging related questions directly to a radiologist. Dr. Willis and his research team hope to increase interest in radiology as a career choice by exposing medical students to the specialty, as well as strengthen the perception of radiologists' value as members of the healthcare team.
"During their clerkships, most patients the students care for will undergo some type of radiology examination during their cycle of care," Dr. Willis said. "This grant will help to prepare more current and future medical students to select the most appropriate, most cost-effective and safest examinations for patients." An additional benefit is the improved efficiency of teaching medical students how to appropriately order intravenous contrast, Dr. Willis added.
Radiology-TEACHES can be utilized across the continuum of medical education, Dr. Willis explains. "This one-of-a-kind program is also being piloted with Baylor's physician assistant students, utilized with our diagnostic radiology residents as a resource to help them become better consultants, and used as CME modules for practicing physicians."
Eventually, Dr. Willis would like to make Radiology-TEACHES available as an education resource to academic institutions, hospitals and healthcare systems across the country.
"I believe that other institutions, particularly those with highly engaged radiology departments, will want to implement the program to fill the same knowledge gaps that we noticed at Baylor and help in their journey towards high-value healthcare," said Dr. Willis.