My Turn: Increasing Public Awareness about Radiology is Central to RSNA's Public Information Committee
BY MAX WINTERMAK, MD
April 01, 2017
---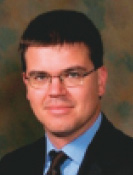 ---
RSNA's Public Information Committee (PIC) is responsible for developing and overseeing the public information activities, programs and position statements of the RSNA, evaluating current public information programs and making appropriate modifications to ensure effectiveness, and reporting to the Society's Board of Directors.
Media Relations
The PIC works in collaboration with the consumer and trade media to increase public awareness about what we radiologists do and the essential role we play in the patient care continuum through our clinical care, our research, and our education and leadership activities. This increase in public awareness is accomplished through the Radiology press release program, which highlights approximately 25 radiology studies per year from the journal, and the RSNA Annual Meeting Newsroom, which highlights 15–20 scientific studies presented at the meeting.
Throughout the year members of RSNA's Public Information Advisors Network work with the PIC to act as second opinion experts on press releases and to assist in ad hoc media inquiries. In 2016, through the monthly Radiology press release program and the annual meeting newsroom, as well as personal contacts with media outlets, more than 57,000 print, broadcast and online media placements were tracked, with a potential 38 billion audience members reading, viewing or listening to stories about radiology and radiologists.
The PIC also develops position statements on topics of high interest in the press or with potential for controversy. The statements, posted online in the media section of RSNA.org, are designed to be used by RSNA members when talking with patients or the press.
Patient-Centered Radiology
The Public Information Committee manages RSNA's Radiology Cares (RadiologyCares.org) program, which provides resources and information to our colleagues to help them put the concept of patient-centered care into practice. PIC members are now working with RSNA News editor, Gary Whitman, MD, to produce compelling content for the magazine's Patient Focus department. The PIC also organizes educational courses during the RSNA meeting that propose strategies and practical tips to practice patient-centered radiology and to improve communication with patients and referring physicians, including using social media.
Patient-directed Activities
A critical component of RSNA's patient-focused activities is the RadiologyInfo.org website. RadiologyInfo.org explains who radiologists are and what we do. The website, produced jointly with ACR, tells patients and referring physicians how various radiology procedures are performed and addresses what patients may experience and how they can prepare for their imaging studies. The website contains descriptions for over 200 procedures, exams and diseases and is updated frequently with new information. The website also explains to patients how to read their radiology reports.
These activities are conducted by the PIC on behalf of the RSNA members to enhance patient awareness of the important role of their radiologists.
Max Wintermark, MD, is chair of RSNA's Public Information Committee and a professor of radiology and chief of neuroradiology at Stanford University Medical Center, Palo Alto, Calif. Dr. Wintermark serves as co-chair of the Research Committee of the American Society of Neuroradiology and chair of the imaging working group of the Stroke Trials Network of the National Institute of Neurological Disorders and Stroke.