Precision Imaging in Medicine Focus of RSNA/AAPM Symposium
Experts discuss the role of radiologists/radiology physicists in precision medicine
BY PAUL LATOUR
September 01, 2016
---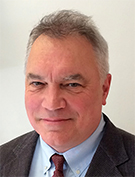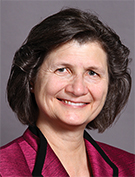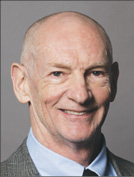 ---
Paul Kinahan, PhD, admits to having a partially self-motivated reason for suggesting precision medicine as the topic for the 2016 RSNA/American Association of Physicists in Medicine (AAPM) Symposium: He wanted to learn more about it.
"Precision medicine is a major initiative that is receiving a great amount of attention, but I don't feel like those of us in the radiology and medical imaging physics fields have a full grasp yet on what it means for us," said Dr. Kinahan, vice chair of radiology research and head of the Imaging Research Laboratory at the University of Washington, Seattle.
Dr. Kinahan will moderate the symposium, "Precision Imaging in Medicine," to be held Thursday, Dec. 1, at RSNA 2016. Presenters are Maryellen L. Giger, PhD, A.N. Pritzker Professor of Radiology, the Committee on Medical Physics and the College at the University of Chicago (UC), and Daniel C. Sullivan, MD, professor emeritus, Department of Radiology at Duke University Medical Center, Durham, N.C.
"The goal of the symposium is to gain an understanding of precision medicine and for us to propagate that to RSNA and AAPM members," Dr. Kinahan added.
President Obama announced the precision medicine initiative (PMI) during his State of the Union address in January 2015. According to the fact sheet at WhiteHouse.gov, the initiative will "pioneer a new model of patient-powered research that promises to accelerate biomedical discoveries and provide clinicians with new tools, knowledge, and therapies to select which treatments will work best for which patients."
The symposium will help radiologists and radiology physicists further understand what their roles will be within the PMI.
"Precision medicine is not a clearly defined issue — at least not to me. But it's such a major initiative that we need to understand what it means and how it's going to impact our field," Dr. Kinahan said.
As part of the PMI, radiology will need to change from focusing on the diagnosis to focusing on the overall outcome, he added.
"We can have a very precise diagnosis, but if it has no impact on the eventual outcome for the patient, either good or bad, then is it really useful? Like most advanced diagnostic tools, we put a lot of time and effort into making it as precise as possible. But that is to some extent independent for how it is useful," he said.
Dr. Giger will review the methods needed to adapt to the PMI from a research-based perspective. Considered one of the pioneers in the development of computer-aided diagnosis (CAD), Dr. Giger is past-president of AAPM, a former RSNA third vice president and a member of RSNA's Public Information Advisors Network (PIAN) and the Scholar Advisor Panel. She is also vice chair of radiology for basic science research at UC.
Dr. Sullivan will speak on what the PMI means to radiology and the medical imaging physics fields, and how that relates to potential changes. Dr. Sullivan founded and chaired the Quantitative Imaging Biomarkers Alliance (QIBA) and served as RSNA science advisor from 2007 to 2015. He currently serves as the QIBA external relations liaison.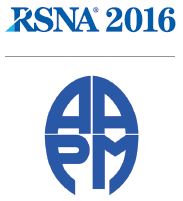 Web Extras