Unique Stressors Lead to Burnout in Radiology
Income and reimbursement issues are among the top reasons radiologists are experiencing high levels of stress and burnout, experts say
BY MARY HENDERSON
May 19, 2016
---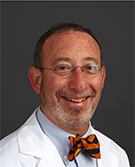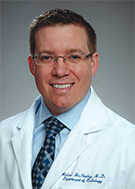 ---
In fact, one of every two radiologists surveyed in the Medscape Lifestyle Report2016: Bias and Burnout, said they felt the classic symptoms of burnout defined by the report as a loss of enthusiasm for work, cynicism and a low sense of personal accomplishment. In terms of the highest burnout rates, radiologists ranked tenth among the 26 medical specialties surveyed by Medscape, a Web resource for physicians and health professionals. Of the 15,800 physicians polled, front-line practitioners in critical care, urology and emergency medicine took the top three spots, all registering 55 percent burnout.
The top three causes of burnout physician- wide were having too many bureaucratic tasks, too many work hours and increasing computerization. For radiologists, income issues and the reimbursement imbalance that has emerged in recent years are often central to stress and burnout, said Peter S. Moskowitz, MD, clinical professor emeritus of diagnostic radiology at Stanford University School of Medicine, and a nationally recognized physician career counselor.
"Since 2000, imaging utilization has increased without proportionate increases in reimbursement, which has created an increasing gap between productivity and reimbursement," Dr. Moskowitz said. "Additionally, a relentless emphasis on radiologists' production at the expense of workstyle has occurred. "That's a set-up for stress and burnout," Dr. Moskowitz said. "Making things worse, physicians often have poor stress-coping skills."
As a former practicing radiologist and the founder and executive director of the Center for Professional & Personal Renewal, Dr. Moskowitz knows firsthand the tremendous pressures radiologists face each day. After experiencing his own career burnout in the early '90s, he completed a two-year training course in professional and organizational coaching and became one of the first physicians in the U.S. to become certified in career and life coaching.
"In the process of my own healing, I began to appreciate how common burnout is among the physicians around me," he said. "I believed I could play an important role in helping physicians recover from burnout."
Since 1998, when he reduced his radiology practice to half-time to accommodate his coaching career, he has provided one-on-one coaching to more than 400 physicians — including a growing number of radiologists over the last four years.
"To sustain income and lifestyle, radiology practices must focus on productivity, which is a major stressor on radiologists that manifests in various forms," he said.
In an opinion piece in the July 2015 issue of Radiology, Dr. Moskowitz urged radiology leaders and practitioners to take better care of themselves and each other. In addition to a national symposium devoted to improving radiologists' wellness, Dr. Moskowitz recommended mental health and career planning resources for radiologists, research grants to evaluate evidence- based interventions and the addition of wellness-based curriculum components for trainees.
Holistic Approach Could Benefit Radiology Trainees
Because trainees are the future of the specialty, the potential causes of stress and burnout need to be addressed — and prevented — early-on, experts say.
In a 2013 study of 266 radiology trainees published in Academic Radiology, Michael F. McNeeley, MD, assistant professor of body imaging at the University of Washington (UW), and colleagues determined that the majority of trainees experienced routine symptoms of emotional exhaustion and depersonalization — often accompanied by issues of financial scarcity.
"The crux of our research was that many medical students choose radiology with a certain set of expectations and yet the conditions of the field have changed," said Dr. McNeeley, who works closely with UW's Radiology Residency Program. "That disconnect — along with the inherent stresses of becoming a physician — causes burnout."
He believes residency program leaders can help improve the experience for trainees by taking a holistic approach to wellness and incorporating debt and financial counseling into training programs.
"It doesn't take a lot of resources to make a huge difference in resident wellness," said Dr. McNeeley. "We need to make sure residents have a sense of purpose and feel like important and valued members of the department."
For practicing radiologists, Dr. Moskowitz said the first step is to simply begin a dialogue with one another.
"Once people start talking, solutions can be found," he said. "Radiology practices and departments need to establish the values that are important to them, get clear about what is missing and then stand together to make it happen."
In his workshops and lectures, he suggests various ways practice leaders can improve daily work life, from mentoring younger physicians and making reading room environments healthier to providing flexible work options and recognizing peer performance.
Work-Life Balance Critical
Regardless of career stage, the absence of work-life balance is the single most important contributor to physician burnout, Dr. Moskowitz said.
"Once we begin working through tough questions, options always emerge," he said. "Whether it's working less, shifting to a different type of work, spending less time engaged in stress-inducing activities or having more fun outside of work."
With a better attitude and work-life balance, Dr. Moskowitz said his clients' views of their practices often change.
"I've worked with physicians who thought their only option was to leave medicine, and were ultimately glad they stayed," he said.
No matter what approach radiologists embrace, Drs. Moskowitz and McNeeley believe that the time is now to deal with the unique stressors of radiology and the changing healthcare environment.
"It's an existential imperative for radiologists to see to the wellness of practicing radiologists and radiologists in training," Dr. McNeeley said.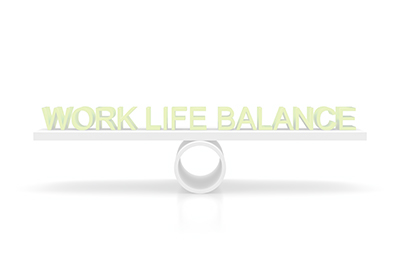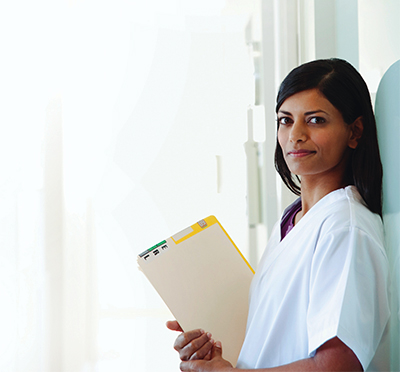 Web Extras
Access the July 2015 article by Peter Moskowitz, MD, "Gathering Storm Clouds Suggest the Need for a Culture Change in Radiology: Radiologist- centered Imaging," at RSNA.org/Radiology
Access the article, "The Emotional Wellness of Radiology Trainees," by Michael F. McNeely, MD, and colleagues, at AcademicRadiology.org.