PET/MRI Faces Challenges on Road to Wider Use
Although yet to be embraced on a larger scale, the advantages of PET/MRI are significant, expert say
BY PAUL LATOUR
February 01, 2016
---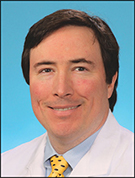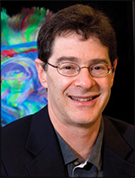 ---
Despite the far-reaching promise that PET/MR imaging holds for radiologists, researchers and healthcare overall, the combined technique has yet to achieve the utilization numbers realized by PET/CT, said presenters of a plenary session at RSNA 2015.
"Clearly, PET/MRI is not progressing at the same rate as PET/CT, but on the other hand, there is a tremendous amount of excitement about PET/MRI development," said Paul E. Kinahan, Ph.D., vice-chair of radiology research and head of the Imaging Research Laboratory at the University of Washington. "However, a lot of effort is occurring in different directions."
At RSNA 2015, Dr. Kinahan moderated the RSNA/American Association of Physicists in Medicine (AAPM) symposium, "PET/MR Imaging: Translation into Practice," designed to increase understanding of PET/MRI and evaluate its path to utilization in clinical and research settings.
Challenges to widespread adoption of PET/MRI include financial obstacles, acceptance of the hybrid technology and staff training issues, he said.
"Some of the remaining challenges—notably evaluating and improving quantitative accuracy and reproducibility, and MR-based attenuation correction—require expertise in both PET and MR imaging," he said.
"There are very few people who are experts in both PET and MR, so training technologists is another issue," said Jonathan McConathy, M.D., Ph.D., during his presentation exploring PET/MRI from a clinical perspective.
Researchers stressed that groups within RSNA and AAPM, as well as their partner societies, do hold this expertise. For example, RSNA's Quantitative Imaging Biomarkers Alliance (QIBA) unites researchers, healthcare professionals and industry representatives to advance quantitative imaging and the use of imaging biomarkers in clinical trials and clinical practice.
Economic Issues Impede Growth of PET/MRI
Despite optimism for the expansion of PET/MRI, Dr. McConathy stressed that economic issues are currently a hindrance to clinical utilization. Along with the system's overall cost, PET/MRI potentially slows down the patient throughput, which can decrease reimbursement.
"I don't think this is unsolvable, but economic issues are one factor preventing PET/MRI from being widely used," said Dr. McConathy, the director of the Division of Molecular Imaging and Therapeutics and an associate professor of radiology at the University of Alabama at Birmingham. "The systems are more expensive, so can we show clear-cut benefit that justifies its value versus the high cost?"
If PET/MRI is embraced on a larger scale, the advantages are significant. The technique offers reduced radiation exposure vs. PET/CT, high soft-tissue contrast, simultaneous multimodality imaging review, and advanced MRI techniques well-suited for neuroimaging, multiparametric tumor characterization, and cardiovascular imaging that are not available with CT. In addition, PET/MR systems can reduce overall imaging time, provide more accurate co-registration, perform motion correction of PET data, and cross-validate PET and MRI techniques.
PET/MR's clinical applications include the areas of oncology, neuroimaging and cardiovascular imaging. In oncology, Dr. McConathy considers PET/MRI valuable for a variety of indications such as brain tumors, head and neck cancer, liver metastases, cervical cancer, prostate cancer, rectal cancer, multiple myeloma and lymphoma.
"Initially, most clinical PET/MRI studies will be performed in patients with indications for standard of care PET and MRI exams, the one exception being radiation reduction," Dr. McConathy said. "Some of our pediatric lymphoma cases are moving over to PET/MRI purely for dose reduction."
PET/MRI Holds Promise in Brain Research
Presenting a researcher's perspective on PET/MRI during the symposium, Bruce Rosen, M.D., Ph.D., said that PET and MR perfectly complement each other. MRI has high spatial resolution, a strong ability to image physiology and is non-invasive, while PET has "exquisite sensitivity," and is readily quantifiable.
PET/MRI offers opportunities for researchers in terms of improved data collection and as a tool that could lead to better understanding of how the brain works, Dr. Rosen said.
"As researchers we're extremely interested in continuing to push the envelope on data collection," said Dr. Rosen, director of the Athinoula A. Martinos Center for Biomedical Imaging and a professor of radiology at Harvard Medical School. "This includes hardware issues, but more importantly, clever ways to use the simultaneously collected data to improve our data analytic flow."
As with clinical implementation, PET/MRI poses methodological challenges for researchers, including attenuation and motion corrections. Attenuation correction is difficult to do with MRI only, but it can be done dynamically with PET measurements, unlike CT, Dr. Rosen said.
"That means, in principle, we should actually be able to do a better job of attenuation correction if we can find a way to get the equivalent attenuation information from the MR," Dr. Rosen said.
Regarding biology, Dr. Rosen said the real question is what PET/MRI can tell researchers about a tumor, both in its native state and in its response to therapy.
"There's information there; we have to be clever enough to think through exactly what that means biologically," he said.
Although radiology research has had little clinical impact in the area of neuropsychiatric diseases, PET/MRI could change that in the future, Dr. Rosen said.
The combination of PET tracers targeting early molecular changes with an MR marker such as nerve degeneration could have clinical significance in determining what patients are susceptible to certain neuropsychiatric diseases such as Alzheimer's disease and dementia.
"We're beginning to understand circuit-based diagnosis of different psychiatric diseases," Dr. Rosen said. "Can we bring the neurochemical side into this? One of the great opportunities PET/MRI offers is allowing us to understand what's happening on a neurochemical level."