New MITA Standard Ensures Optimal Radiation Dose, Prevents Medicare Cuts
Radiology prepares for new law requiring CT scanners to comply with MITA Smart Dose standard
BY MARY HENDERSON
May 01, 2015
---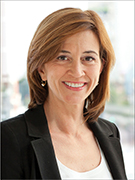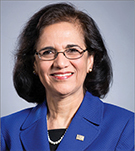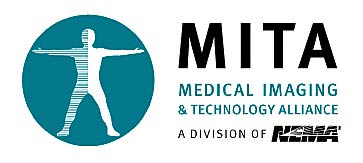 ---
Beginning January 1, 2016, the nation's healthcare providers will be required to ensure their CT scanners comply with a new radiation dose optimization standard—the XR-29/MITA Smart Dose—in order to avoid a cut in Medicare reimbursement for certain CT scanners.
XR-29 is a groundbreaking new standard published by the National Electrical Manufacturers Association (NEMA) and its Medical Imaging & Technology Alliance (MITA) division, the collective voice of medical imaging equipment, radiation therapy and radiopharmaceutical manufacturers, innovators and product developers. To develop the new standard, MITA's CT Group worked with stakeholders, including physicians, radiologic technologists and physicists.
"We received a lot of help and great advice in developing these standards and policies," said Gail Rodriguez, MITA Executive Director. "It's gratifying to see the traction these standards are getting and that regulatory and accrediting bodies are behind the standard."
The new standard is integral to MITA's ongoing effort to enhance patient safety through increased dose optimization and transparency.
"MITA is a standards developing organization and safety standards are really important to us," Rodriguez said. "An important extension of our work is to drive adoption of these standards. Working with the American Association of Physicists in Medicine, the U.S. Food and Drug Administration, Image Wisely and Image Gently, we are trying as a community to help providers manage and reduce radiation dose."
Congress incorporated the new CT safety standard into the Protecting Access to Medicare Act (the sustainable growth rate [SGR] Patch) signed into law in 2014. Beginning in 2016, diagnostic CT studies performed on machines not compliant with XR-29 will receive a 5 percent reduction in reimbursement. In 2017, the reduction for non-compliant CT will increase to 15 percent. The law covers diagnostic CT performed in hospital outpatient departments and freestanding imaging centers, but does not apply to inpatient settings.
Vijay M. Rao, M.D., chair of RSNA's Corporate Relations Committee and a member of the RSNA Board of Directors, applauds the efforts of NEMA and MITA in developing the standards that she says are critical to patient safety.
"The XR-29 standard helps ensure that patients are imaged using optimal radiation dose and that dose is being tracked and reported in a standardized manner," said Dr. Rao, the David C. Levin Professor and Chair of Radiology at Jefferson Medical College of Thomas Jefferson University, Philadelphia. "A number of features such as reference protocols and automatic exposure control are being incorporated into the scanners, facilitating quality imaging at an optimized dose for each patient."
Understanding XR-29 Compliance
With Medicare's differential payment policy just months from taking effect, providers are beginning to reach out to MITA and medical device vendors for direction.
"We're getting several questions a week from radiologists who want to understand the standard itself or the law," Rodriguez said.
XR-29 includes two previously published standards, DICOM Radiation Dose Structured Reporting (RDSR) and XR-25 CT Dose Check, along with the two newer CT features: Reference Protocols and Automatic Exposure Control (AEC):
DICOM Radiation Dose Structured Reporting enables post-exam dose information to be recorded in a standardized, interoperable report that is added to the patient's medical record and can be used by the provider in dose management and quality assurance efforts.
Prior to a scan, CT Dose Check technology informs the CT operator when equipment settings would likely exceed dose threshold levels established by the provider.
Pediatric and Reference Protocols are pre-loaded on a CT system to provide operators with pre-determined parameters for a variety of clinical tasks.
Automatic Exposure Control is a CT equipment feature that modulates patient dose in real time, automatically adjusting radiation based on a patient's size, shape and composition to achieve a specified level of image quality.
Becoming Smart Dose Compliant
According to Rodriguez, most CT equipment now on the market is XR-29/MITA Smart Dose compliant. About 65 percent of the installed CT scanners are compliant or can achieve compliance through an upgrade, according to NEMA. Approximately one-third of existing CT scanners are non-compliant and unable to be upgraded.
To determine whether a CT scanner is XR-29 compliant, Rodriguez said providers should contact the manufacturer.
"Companies are working hard to do everything they can to get all upgradeable CT scanners up to standard," she said.
In the meantime, MITA is looking at the next technologies to add to XR-29, which was designed as a basic standard. "This isn't the end of the road," Rodriguez said. "There are other CT technologies coming down the pike that will have an impact on radiation dose."

Web Extras