Integrating Radiology, Pathology Would Improve Diagnostics, Aid Patients
Radiologists and pathologists address the many benefits of integrating the disciplines to both patients and caregivers
BY PAUL LATOUR
March 01, 2015
---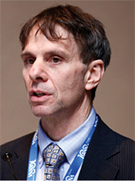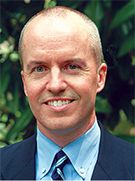 ---
Integration between radiology and pathology would lead to an improved diagnostic system that would benefit both caregivers and patients, according to presenters of the RSNA 2014 special interest session, "Radiology and Pathology Diagnostics: Is it Time to Integrate?"
The value proposition includes speedier and more accurate diagnoses, better patient outcomes, better management of diagnostic and therapeutic resources, and lower costs, according to presenter Mitchell D. Schnall, M.D., Ph.D.
"Diagnostics really drive the clinical care path and the precision medicine agenda as we go forward," said Dr. Schnall, the Eugene P. Pendergrass professor and chair in the radiology department at the University of Pennsylvania.
He added that current diagnostics exist in individual silos (radiology, lab, molecular diagnostics, histology, etc.) with no "grain elevator" working to facilitate cooperation or sharing.
Pathologist Michael D. Feldman, M.D., Ph.D., said the disciplines need to develop a common culture, adding that one immediate opportunity exists in terms of lesion location reference. The first step is establishing a shared workflow and integrated information systems, which means upgrading from the antiquated paper requisition system most hospitals still use.
Daily Bulletin coverage of RSNA 2014 is available at RSNA.org/bulletin.
"It's a real boondoggle to get all the necessary data together for anatomic pathologists with paper requisitions," said Dr. Feldman, an associate professor of pathology and laboratory medicine at the Hospital of the University of Pennsylvania. "So there are opportunities with an integrated workflow for standards in imaging, ordering and reporting spaces that could go a long way."
To converge workflows, it is critical to decide what capabilities can be supported for developing information technology and informatics, according to Dr. Feldman.
Structured Reporting Template for Prostate on the Horizon
During the panel discussion later in the session, Curtis P. Langlotz, M.D., Ph.D., said that it's unfortunate most institutions don't already have a group interface between radiology and pathology, but added that it's not an informatics issue.
"The reason it hasn't been done is more about the business and resources being allocated for it," said Dr. Langlotz, radiology and biomedical informatics research professor at Stanford University Medical Center and the Informatics Advisor for RSNA's Radlex® Steering Committee. "One of the headwinds we face is trying to develop a mechanism to exchange templates."
But one such mechanism is nearing fruition with prostate reports, according to panelist Jeffrey C. Weinreb, M.D. He said radiology is moving toward creating a standard template for structured prostate reporting that will mirror what pathologists have already implemented.
"This is an obvious area for radiology and pathology to work together," said Dr. Weinreb, a professor of diagnostic radiology at the Yale School of Medicine.
Dr. Schnall said both radiology and pathology need to get together in deciding issues such as defining a disease and how it is measured. "We have to redefine some of these issues together for them to be coherent," Dr. Schnall said.
Despite the barriers that exist to full integration between radiology and pathology, experts were optimistic it can be done. The key is communication.
"You'll never get to a common culture unless you start sitting down and talking about it," Dr. Feldman said. "We're starting to hear some of that now."
The session was held jointly between RSNA and the American Society of Clinical Pathologists and followed up on a two-day workshop held in 2014 at RSNA Headquarters in Oak Brook, Ill.