Radiomics Could Change Role of Radiologists
BY PAUL LATOUR
February 01, 2015
---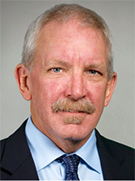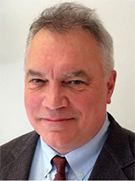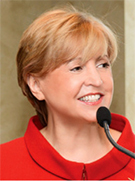 ---
In the future, radiologists won't simply be interpretors of imaging studies, they will be the curators of quantitative and descriptive data about disease processes that will enable computerized decision-support systems to improve diagnostic and prognostic accuracy, according to experts in the rapidly expanding field of radiomics.
"Radiomics: From Clinical Images to Omics," was the title of a symposium presented by RSNA and the American Association of Physicists in Medicine (AAPM) during RSNA 2014. Molecular biology has shaped how diseases are managed and how new oncology drugs and tests are developed, said Paul E. Kinahan, Ph.D., during his introductory speech at the symposium. But despite great promise from molecular biology, progress has been slow, said Dr. Kinahan, head of the Imaging Research Laboratory, Department of Radiology, at the University of Washington.
"We have had the entire human genome sequenced for over a decade and molecular biology has been leading us to targeted therapies," Dr. Kinahan said. "But we still have a long way to go. We need guidance to develop and apply new therapies appropriately. We need guidance to develop and apply these new therapies appropriately." Radiomics–the high-throughput extraction of large amounts of data from medical images–may be the catalyst we need, the speakers at the symposium suggested.
In his lecture, "The Radiology Reading Room of the Future," Robert Gillies, Ph.D., said radiologists in the future will participate by identifying the volumes and areas of interest that can be segmented. From these volumes, computers can extract hundreds of descriptive quantitative features. These features can then be combined with medical and genomic data to create a comprehensive database, he said.
"The core belief of radiomics is that images aren't pictures—they're data. We have to treat them as data," said Dr. Gillies, chair of the Department of Cancer Research and Metabolism at the H. Lee Moffitt Cancer Center & Research Institute in Tampa, Florida. "Right now we extract about 600 different quantitative features from any volume of interest."
The motivating factor spurring radiomics is rooted in cancer genetics, Dr. Gillies said. Genetic heterogeneity of tumors, which arises from genome instability in combination with highly selective microenvironments, is a major cause of therapy resistance. Deep analysis of the images can quantify microenvironments and, he predicts, the extent of genetic heterogeneity.

"Quantitative features improve diagnostic accuracy and can be predictive. Prediction is important because that actually leads to actionable consequences," Dr. Gillies said. "Can we predict epidermal growth factor receptor (EGFR) mutations? Can we predict hypoxia? If so, we have drugs that will treat those areas."
Making Precision Medicine a Reality
In her lecture, "Radiomics in Oncology: Pathway to Precision Medicine," Hedvig Hricak, M.D., Ph.D., Dr. h.c., emphasized that in the era of molecular medicine, the traditional radiology-pathology correlation paradigm alone is no longer sufficient. The use of in vivo, quantitative prognostic and predictive imaging biomarkers, such as those provided by radiomics analyses, will be essential to selecting the right patient for the right treatment at the right time, said Dr. Hricak, 2010 RSNA President and Chair of the Department of Radiology at Memorial Sloan Kettering Cancer Center (MSKCC) in New York City.
Quantitative imaging features that can be extracted through radiomics include textural features, functional parameters, and clusters of features from multiparametric imaging, Dr. Hricak said. Radiogenomic analyses define relationships – or association maps – between such imaging features and molecular markers (omics), thus establishing a connection between diagnostic imaging and molecular diagnostics, she said.
The radiogenomic features are not going to tell us exactly which gene mutation has occurred, Dr. Hricak noted. However, radiogenomics could help radiologists identify key prognostic imaging features, better understand tumor heterogeneity and guide molecularly-driven biopsies.
To move the field of radiomics forward in a safe and evidence-driven fashion, it is important to take lessons from other fields of big data analysis, such as omics, Dr. Hricak said, referencing the Institute of Medicine's 2011 report, "The Evolution of Translational Omics." "There has to be transparency in the discovery and test-validation phases and the evaluation of clinical utility," she said.
"To explore the full potential of radiomics, we have to enter the era of big data, team science and, most of all, the new age of imaging bioinformatics," Dr. Hricak concluded.
Data Tied to Predicting Outcome
Joseph O. Deasy, Ph.D., was part of an early study at MSKCC that showed extracting data from images was likely to be predictive of outcome. More recently, Dr. Deasy was the senior author on "FDG-PET-Based Radiomics to Predict Local Control and Survival Following Radiotherapy," presented at the AAPM annual meeting in July 2014.
In that study, researchers analyzed two cancer data sets, patients with non-small cell lung cancer and patients with stage III-IV head and neck cancer. Researchers found that the risk of metastases arising appeared to be related to the shape and the intensity variable within the shape of the tumor.
While more research is needed, Dr. Deasy said he hopes that radiomics will prove helpful in at least two areas. "If the models become predictive enough, then potentially some patients could avoid systemic therapy—such as chemotherapy—due to a very low risk of metastatic disease," he said. "We believe using the overall integral uptake intensity to help define the radiation dose needed could be useful to avoid overtreating some patients or undertreating others."