RSNA Resident and Fellow Committee Continues to Build Trainee Resources
Along with a wide array of RSNAS resources, residents and fellows can access a roster of trainee-focused sessions at RSNA 2015
BY PAUL LATOUR
August 01, 2015
---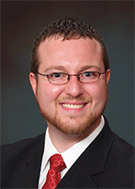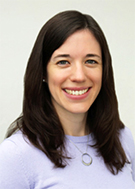 ---
Given that many radiology trainees experience information overload, some residents and fellows may not be aware of the plethora of resources available to them through RSNA.
At their recent annual RSNA Resident and Fellow Committee (RFC) meeting, members discussed how the committee and RSNA can help provide trainees with the most relevant information and make them more aware of the resources already available to them. In surveying trainees, the committee reported that residents and fellows are most interested in general education programs and tools, preparing for the American Board of Radiology (ABR) core exams, and career advancement.
"RSNA is working hard to meet the needs of radiology trainees," said committee Chair Richard E. Sharpe Jr., M.D., M.B.A, a radiologist at Kaiser Permanente in Denver, at the May RFC meeting held at RSNA headquarters in Oak Brook, Illinois.
Along with a wide array of resources available through RSNA (See Web Extras), each RSNA Annual Meeting and Scientific Assembly is filled with trainee-focused sessions and resources including the Resident and Fellow Symposium, which is just one of the initiatives implemented by the RFC Committee since its 2010 inception. At RSNA.org, trainees get free access to online content, such as a wide variety of lectures and the popular RSNA/AAPM online physics modules.
As an aid to help residents prepare for the ABR core exam, the RSNA journal RadioGraphics has spearheaded an initiative linking relevant articles to the ABR's Core Exam Study Guide (RSNA.org/RadioGraphics). The RFC hopes to add additional material in the future.
"Trainees feel very overwhelmed with the large volume of study materials available and are having trouble finding the highest-yield materials at the appropriate time in their training," said Nancy J. Benedetti, M.D., RFC vice-chair and a clinical fellow in the Department of Radiology at the University of California, San Francisco, School of Medicine. "With a vast library of educational resources, RSNA is in a position to serve the educational needs of trainees by presenting them with the educational content they need at the appropriate time in the training."
Career Advancement Focus of RSNA Resident and Fellow Symposium
Another topic of great interest to residents is career advancement—especially in today's changing healthcare environment. At RSNA 2014's Resident and Fellow Symposium, trainees were interested in learning what steps they can take after their residency or fellowship to secure a new position.
common job-related concerns include whether or not trainees should pursue a second fellowship and whether changes to the ABR certification process would impact their ability to get a job, Dr. Sharpe said.
The consensus is that second fellowships may not be necessary and that changes to the certification process are not likely to significantly impact the job search process, Dr. Sharpe said.
"We expect similar needs and interests to be addressed at the RSNA 2015 Resident and Fellow Symposium and we have created a program focusing on those areas," Dr. Sharpe said.
The RSNA 2015 Resident and Fellow Symposium will include a variety of sessions on career-related topics of interest to trainees (See sidebar). Also, this year, the symposium has been restructured to separate the day-long session into two sections with a break in between. The symposium will also be moved from its previous Wednesday slot to Tuesday to allow more residents to attend.
"The new format is designed to give trainees an opportunity to meet and network with speakers and recent graduates during a lunch provided by the RSNA," Dr. Sharpe said. "We recognized that the previous four-hour continuous session was long, and this restructuring will allow participants to get up, move around, eat and network in between sessions."
Another useful educational tool available at the annual meeting is the interactive teaching tool RSNA Diagnosis Live™, a Web-based Audience Response System (ARS) that helps engage students in learning.
"By actively engaging in the lecture and solving problems, trainees can test their knowledge and the lecturer can assess the success of the group's learning," Dr. Benedetti said, adding that hers is one of the 24 residency programs currently utilizing Diagnosis Live.
Throughout the year, residents and fellow are encouraged to access RSNA's Career Connect Web portal, featuring a listing of radiology-based jobs that are updated daily.
As one of the original RFC members, Dr. Sharpe said he's honored and excited about the progress that has been made, but said more work needs to be done and the committee is prepared to build on its progress.
"All trainees are welcome to speak up to have your ideas heard. The RSNA and the Resident and Fellow Committee are listening," he said.
RSNA 2015 Resident and Fellow Symposium Topics Announced
The RSNA Resident and Fellow Symposium will be held Tuesday, Dec. 1, during RSNA 2015. Attendees must be registered for RSNA 2015 and can add the symposium to My Agenda at Meeting.RSNA.org.
Topics include:
Career 101: "Essentials for Every New Attending Radiologist: 8 Reasons to be Optimistic About the Future of Radiology," Jonathan W. Berlin, M.D., M.B.A.; "Medical Melpractice: Common Pitfalls New Attending Radiologists Should Avoid," Leonard Berlin, M.D., J.D.
Career 102: "Essentials for Residency and Job Success: How to Convert an Interview Into a Job Offer," Fred T. Lee Jr., M.D.; "Six Must-Know Strategies for Success Every Radiology Trainee Should Master," Richard E. Sharpe Jr., M.D., M.B.A.; "Candid, Frank and Personal Job Advice From Recent Grads," a 30-minute question and answer session with Nancy Benedetti, M.D., Candice Bookwalter, M.D,. Ph.D., and two other recent graduates.