Art World Draws on Imaging to Examine Ancient Artifacts
Museum curators around the world are relying on a range of modalities—including CT and X-rays—as critical tools in examining ancient artifacts
BY MARY HENDERSON
April 01, 2015
---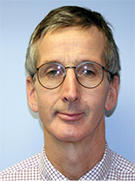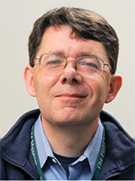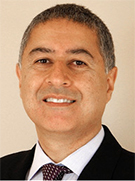 ---
The guiding principle in medicine—"first, do no harm"—is also a major tenet in the art world, where museum curators and art conservationists ardently seek noninvasive techniques to investigate ancient and fragile treasures. Because imaging techniques are continually advancing, curators around the world are relying more heavily on a range of modalities as critical tools in examining ancient artifacts.
Although X-ray is a common tool at many museums and conservation labs, CT is especially useful for its ability to provide detailed views of the inside and outside of art objects, according to a trio of experts who presented an RSNA 2014 session on imaging ancient artifacts. CT viewing software also gives curators and art experts the freedom to virtually manipulate fragile objects that cannot be readily handled.
"When people ask, 'Why do you use medical CT?' I always answer, 'Why wouldn't we?'" said Jonathan P. Brown, M.S., Regenstein Conservator at The Field Museum of Chicago. "There's tremendous enthusiasm among the museum community for these types of studies."
Presenters shared their CT studies on a wide range of art and artifacts, including Mesopotamian stucco art, Renaissance paintings, archeological finds and a Japanese wood sculpture, among many others.
Radiologists enjoy applying their skills to ancient artifacts for a number of reasons, said Brown, who has collaborated on imaging studies at Northwestern University as well as other Chicago area and national institutions for the last eight years. "You get to use the CT scanner in cool ways," Brown said. "It's not often that you get a reason to turn all the settings to 11 and see what it can really do."
During the RSNA 2014 course, the panel—which also included Barry Daly, M.D., professor of radiology at the University of Maryland Medical Center (UMMC), and Vahid Yaghmai, M.D., professor and director of imaging services, Northwestern University and RSNA News Editorial Board member—discussed a number of objectives for art-related imaging studies, from determining age, authenticity, composition or geographic origin to detecting internal contents, structural damage or hidden repairs.
One example: Baltimore's Walters Art Museum asked Dr. Daly for help in determining the age of a Gothic reliquary believed to contain the bones of 7th century Christian Saint Amandus. A 3-D-CT study provided detailed images of the wood under the reliquary's gilded copper casing, which enabled experts to conduct tree-ring dating and determine the container was made in 1218 AD—150 years earlier than previously believed.
"Sometimes even the experts can be fooled," Dr. Daly said.
In an attempt to unlock the mystery of Stradivarius violins, Dr. Yaghmai has conducted a "virtual endoscopy" of the revered instrument, comparing its symmetry and contours to that of modern-day violins.
By providing historical and chronological context as well as structural details, CT studies can also provide information useful in the restoration, preservation and valuation of artifacts. 3-D-CT images of a rare flea market purchase—an ancient piece of wood with a Hebrew inscription—allowed investigators to more easily read the obscure script on the piece of wood, thanks to the presence of barium paint. Investigations determined that the wooden remnant was part of a Torah ark door from the 12th century Ben Ezra synagogue in Cairo, associated with the noted philospher and physician Maimonides.
"Barium is more than just a nasty drink that radiologists give to their patients," Dr. Daly quipped.
CT Can Add or Subtract Value
Information gained through imaging studies may also decrease the value of an antiquity by revealing imperfections that are invisible to the naked eye. Such was the case for a Chinese Quing dynasty ceramic vase dating to the 1700s that was evaluated with CT, revealing a well-repaired crack that had eluded curators for more than 100 years.
"Similar pieces have sold for as much as $32 million in China, where there's a very hot market for these items," Dr. Daly said. "Damage can drop the value of a piece by 50 percent."
Details of an artifact's internal structure can also prove useful for keeping valuable treasures safe. After the UMMC Radiology Department uploaded more than 13,000 CT images of a rare Pre-Columbian ceramic figure to a cloud server, the staff at the Walters Art Museum—which recently added 3-D technology and advanced visualization tools—was able to study the piece along with radiologists. The images revealed the artifact was too fragile for worldwide tour due to multiple internal fractures that were not outwardly visible.
Chicago's Field Museum has also used CT to enhance its educational exhibits. For its "Images of the Afterlife" exhibit, museum staff used high-tech software to manipulate CT images of an Egyptian mummified woman, creating a touch-screen display that enabled visitors to view the various layers of the mummy from the outside of her sarcophagus to her skeleton. Brown said the museum is working on creating more image-based interactive exhibits, which are extremely popular with patrons.
Projects Require Team Effort
Because such studies are labor-intensive, Dr. Yaghmai recommended gathering a team including the conservator, radiology hardware and software experts, technologists, PR personel and a legal expert, before embarking on a project. Some conservators have access to 3-D imaging software at museums, while others use cloud-based servers to remotely analyze cases along with collaborating radiologists.
"Start with your objectives and then address logistics, security and whether you'll need dual-energy, microCT, etcetera," Dr. Yaghmai said. He recommended using the highest kVp possible as well as a higher KeV.
"You only get one chance to scan these precious objects," he added. "Plan your imaging strategy ahead of time to preserve the raw data, if possible."