Korea, Canada Honored at RSNA 2014 "Country Presents" Sessions
This year's RSNA "Country Presents" sessions focusing on Canada and the Republic of Korea shine the spotlight on radiology around the world
---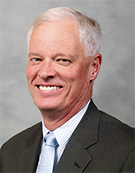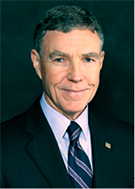 ---
As RSNA convenes its 100th annual meeting in an era of increasing globalization, the Society is pleased to highlight two countries as part of the international "Country Presents" series.
This year, the RSNA "Country Presents" sessions spotlight Canada and the Republic of Korea. Both countries are focusing on cardiovascular imaging, including cutting-edge research on the hottest topics in heart and vascular medicine. Each 90-minute scientific session—Korea on Monday, Dec. 1, and Canada on Tuesday, Dec. 2—features presentations by the country's top researchers.
"Because our meeting has become the hub for the international exchange of medical imaging science and education, we chose to expand the 'Country Presents' honor to two countries," said James P. Borgstede, M.D., RSNA Board Liaison for International Affairs. "This will help us grow our relationship with these countries and allow our attendees to learn more about radiology around the world."
"Canada has been a longstanding partner that we wanted to honor during our 100th meeting," said N. Reed Dunnick, M.D., 2014 RSNA President. "We chose to highlight the Republic of Korea for their consistent and growing contributions to our community."
Republic of Korea, RSNA Continue Collaboration
The Republic of Korea has built its relationship with RSNA gradually over the years, beginning in 1956 when the only South Korean radiologists attending RSNA were residents working in U.S. hospitals.
In the 1990s, the country's radiologists began presenting at the annual meeting and hundreds more were attending each year. More recently, the Republic of Korea has ranked in the top 10 for attendance and in the number of abstracts accepted to RSNA.
"RSNA offers a good chance to enjoy other researchers' presentations and new results," said Jongmin Lee, M.D., Ph.D., international liaison for the Korean Society of Radiology (KSR). "When we come back from the meeting, we usually have a wish list for further research as well as new knowledge and expanded networks."
2014 is also a milestone for KSR, which is celebrating its 70th anniversary this year. Radiology and the society play a significant role in Korea's highly ranked healthcare system, said Dr. Lee, of the Department of Radiology at Kyungpook National University Hospital in Daegu.
According to Dr. Lee, the country's 3,465 board-certified radiologists are responding to increased demand for medical imaging—a trend he expects to continue. The increase is good news for hospitals and the KSR. "Our patients tend to require more objective evidence for their medical problems," Dr. Lee said.
Dr. Lee credits RSNA with giving Korean radiologists an opportunity to collaborate with researchers from around the world and participate in international, multicenter research studies.
The "Korea Presents" session, "Exploring Evidence in Cardiovascular Imaging," will explore the imaging assessment of cardiovascular risk factors in stroke, coronary CT screening angiography, and the results of a multicenter trial comparing CT stress perfusion imaging to fractional flow reserve imaging for assessing ischemic heart disease.
The program will feature two lectures, each followed by a discussion period moderated by KSR President Tae-Hwan Lim, M.D., Ph.D., and Arthur Stillman, M.D., director of cardiothoracic imaging, Department of Radiology, Emory University School of Medicine.
"As a leading international radiological society, RSNA has been a source of motivation and offers an opportunity for globalization for KSR and its members," Dr. Lee said.
Korea Presents: "Exploring Evidence in Cardiovascular Imaging"
Monday, Dec. 1, 10:30 a.m. - 12 p.m.
Opening Remarks: 2014 RSNA President N. Reed Dunnick, M.D., and KSR President Tae-Hwan Lim, M.D., Ph.D.
"What are Risk Factors for Stroke? Imaging Assessment of Cardiovascular Risk in Stroke," Jin Hur, M.D.
"Is Screening of Coronary Heart Disease with Coronary CT Angiography (CTA) Necessary? Coronary CTA in Asymptomatic Patients," Sang II Choi, M.D.
"Is CT Stress Perfusion Comparable to FFR in Assessing Ischemic Heart Disease? Multicenter Trial PERFUSE," Byoung Wook Choi, M.D., Ph.D.
Closing Remarks: James P. Borgstede, M.D., RSNA Board Liaison for International Affairs, and Byung-Ihn Choi, M.D., Ph.D., Korean Society of Radiology Director at Large.
Canadian Radiologists Connect with RSNA
For Jacques Levesque, M.D., president of the Canadian Association of Radiology (CAR), RSNA 2014 is the 26th consecutive RSNA annual meeting he has attended.
"I never miss [the annual meeting], for many reasons," said Dr. Levesque, director and general manager of University Clinics in Quebec City. "The biggest players in the industry are there and the scientific presentations are exceptional. At the end of every year, RSNA is the place to be."
Many Canadian radiologists share his sentiment. For many years, Canada has sent the largest international contingent to RSNA, with more than 1,000 Canadians attending each year. Those numbers demonstrate the strong relationship that exists between American and Canadian radiologists, Dr. Levesque said.
"We are very proud to be chosen for 'Canada Presents,' especially in RSNA's centennial year," he said. "I think it's an indication of how closely our two societies have worked together."
To identify speakers and topics for the session, moderators Bruce B. Forster, M.D., and Jonathon A. Leipsic, M.D., queried Canada's academic centers for nominations of cutting-edge, peer-reviewed research papers. "We asked for research with a practical side, so that attendees will be able to walk away from the session with ideas they can immediately use in their practices," said Dr. Forster, professor and head of the Department of Radiology at the University of British Columbia.
When several outstanding cardiovascular papers emerged from the submissions, organizers saw an opportunity to offer a cohesive program featuring researchers from many of the country's provinces. The session, "Beyond Diagnosis: How Cardiovascular Imaging Research in Canada is Improving Clinical Outcomes," will offer six presentations followed by a group discussion.
"We hope to stimulate a highly interactive discussion amongst the speakers and the audience," Dr. Forster said. "We want this to be a two-way communication session."
Canada Presents will kick off with a professionally produced, five-minute video on what it means to be Canadian—and how being Canadian shapes the researcher's approach.
"There will be some humor to it because Canadians are known for being a little funny," Dr. Forster said. "You can hear research presentations in any room at RSNA. The video is our way of making our session distinctive."
Canada Presents—"Beyond Diagnosis: How Cardiovascular Imaging Research in Canada is Improving Clinical Outcomes"
Tuesday, Dec. 2, 10:30 a.m. - 12 p.m.
Opening Remarks: 2014 RSNA President N. Reed Dunnick, M.D.
"The Impact of Integration of a Multidetector CT Annulus Area Sizing Algorithm on Outcomes of Transcatheter Aortic Valve Replacement: A Prospective, Multicenter, Controlled Trial," Jonathon A. Leipsic, M.D., Vancouver
"Refining the Phenotype of Genetic Hypertrophic Cardiomyopathy with Cardiac MRI," Andrew M. Crean, M.D., Toronto
"A New Paradigm for Cardiac CT Imaging: Quantitative Assessment of Perfusion and Late Enhancement," Ting-Yim Lee, M.Sc., Ph.D., London
"Modeling of Abdominal Aortic Aneurysm Before, During and After Endovascular Repair: Potential Impact on Patient Management," Gilles P. Soulez, M.D., Montreal
"Fast and Furious: Imaging to Recanalization in Acute Stroke," Mayank Goyal, M.D., Calgary
"Prevalence of Extracranial Venous Narrowing on Catheter Venography in People with Multiple Sclerosis, Their Siblings, and Unrelated Healthy Controls: A Blinded, Case-control Study," Darren Klass, M.D., Ph.D., Vancouver
Closing Remarks: James P. Borgstede, M.D., RSNA Board Liaison for International Affairs
Learn more about the "Presents" Sessions
Go to RSNA.org/KoreaPresents and RSNA.org/CanadaPresents to see lists of exhibitors from the featured countries.