Radiologists are Key in Optimizing Imaging Use
Programs to raise awareness of appropriate imaging could strengthen radiology's role in patient management
---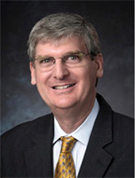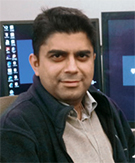 ---
Contrary to the fears of some, efforts to reduce unnecessary medical imaging could actually strengthen radiology by giving radiologists a more prominent role to play in patient management. For that to happen, radiologists must go beyond being service providers and become resource managers, some experts say.
Pressure to reduce imaging overutilization has increased in recent years amid rising healthcare costs and radiation exposure concerns. Implementation of the Affordable Care Act and a philosophical shift in Washington away from volume-based toward value-based medicine have intensified the pressure.
In response, the radiology community has developed a number of programs to raise awareness of appropriate imaging. At the national level, the Image Wisely™ campaign that is supported by radiology organizations including the RSNA, the American College of Radiology (ACR), the American Association of Physicists in Medicine (AAPM) and the American Society of Radiologic Technologists (ASRT) strives to lower the amount of radiation used in medically necessary imaging studies and eliminate unnecessary procedures.
The Image Gently™ campaign launched by the Alliance for Radiation Safety in Pediatric Imaging focuses its efforts on children. (See sidebar). The Choosing Wisely® initiative of the American Board of Internal Medicine (ABIM) Foundation promotes discussion among physicians and patients about appropriate use of healthcare resources including imaging tests.
On the local and statewide level, radiologists like Robert M. Milman, M.D., of the Austin Radiological Association in Austin, Texas, have been working to spread the message of optimal utilization to other healthcare providers. "When used appropriately, imaging has enormous benefit," he said. "What we want to cut back on is inappropriate imaging."
Dr. Milman provides programs for primary care physicians and nurse practitioners as well as lectures to medical students and advanced practice nursing students. His "What to Order When" presentations cover appropriateness guidelines for evidence-based utilization of diagnostic imaging services.
"The ACR has appropriateness criteria for imaging tests available on its website, but very few primary care physicians are aware of that," he said. "I try to make everyone aware of the benefits of using imaging guidelines in the changing landscape of medicine as we move from a volume-based to value-driven model."
During his presentations, Dr. Milman discusses evidence-based imaging practices for a variety of scenarios, such as low back pain, headaches and abdominal pain as well as follow-up strategies for ovarian cysts and pulmonary nodules. "Order the right test at the right time for the right reason," he said. "For instance, most people with lower back pain get better without imaging, so holding off on ordering an MR scan may give you the same outcome and save the system money."
Attendees of Dr. Milman's workshops attest to its usefulness for clinical decision-making.
"Dr. Milman discusses the value of advanced imaging techniques in different clinical settings," said Norman H. Chenven, M.D., founder of the Austin Regional Clinic, a 240-physician multispecialty care group, who attended a workshop last year. "He helped us simplify complex issues and organize the material in a way that makes sense to clinicians."
Obstacles Exist to Optimal Imaging Utilization
These efforts appear to be paying off. A 2013 study by the Harvey L. Neiman Health Policy Institute found that the number of physician visits by patients age 65 or older resulting in an imaging exam dropped from 12.8 percent in 2003 to 10.6 percent in 2011. Medicare spending per enrollee for imaging also declined, from $418 in 2006 to $390 in 2011.
However, significant obstacles to optimal imaging utilization still exist within the U.S. healthcare system, according to Saurabh Jha, M.B.B.S., of the Department of Radiology at the University of Pennsylvania in Philadelphia. "It's very, very difficult to control utilization in the U.S. because of the unconstrained nature of the market," he said. "It's like trying to go on a diet while having a fridge full of chocolate, cheese and bacon."
Dr. Jha is the recipient of the 2012-2014 GE Healthcare/RSNA Education Scholar grant, "Technology Assessment for Radiology Residents—a Curriculum to Understand the Economics of Imaging and How to Value a Diagnostic Test."
As he described in a July 2013 article in the New England Journal of Medicine, Dr. Jha trained as a surgeon in England, where imaging was scarce and radiologists also served as gatekeepers. When he moved to the U.S. and switched to radiology, he discovered an entirely different landscape.
"The basic difference is that the U.K. is constrained by budget, while the healthcare expansion in the U.S. has been unconstrained," he said. "As long as the costs are not wholly borne by the consumer, there is an incentive to always expand imaging services."
Dr. Milman agreed. "At the moment, the philosophy with respect to imaging is, the more, the merrier," he said.
Besides educational programs, other solutions to reduce unnecessary utilization have been proposed, including the use of electronic health records (EHRs) to track physician performance. "EHRs will make it easier for payers to track who is ordering more imaging studies than their peers yet not improving outcomes," Dr. Milman said.
Efforts are also underway to develop and install decision support systems linked to order entry. Quality metrics, such as benchmarks for the acceptable proportion of negative imaging studies, are another promising pathway to utilization management. Bundled payments for accountable care organizations will offer an opportunity to institute these measures, according to Dr. Jha.
"We need some changes to identify patterns of overuse," he said. "For instance, having benchmarks that establish norms, such as an acceptable rate of negative MRIs."
Other ideas include increasing imaging appropriateness education in medical school and developing programs in which radiology residents participate in rounds with clinical teams.
Radiologists as Utilization Managers
The key to effective imaging optimization, however, lies with radiologists and their role as imaging utilization managers, experts said. "Radiologists should not simply advise on the best imaging method, but also provide input as to which diagnoses should be considered in the first place," Dr. Jha said. "We need to be clinically engaged, know the patient's history, the clinical context and the pretest probability of disease, and discuss these things with the referring physician."
The management role will prove challenging in a business model that depends largely on referrals. Nevertheless, Dr. Milman, who has been in private practice in Austin more than 20 years, said he believes that referring physicians generally appreciate opportunities to discuss the best imaging approach for each patient.
"Probably 99 percent of the time, the referring physician is happy that the radiologist is picking up the phone and contacting him or her to make sure the right test is performed," he said. "That builds a relationship and prevents you from becoming a commodity."
This last point is critical, as the threat of commoditization is the biggest challenge facing radiology today, Dr. Jha said. "We have to realize that the world is not like it was before the financial meltdown of 2008," he said. "At that time, we feared self-referral—now we need to fear commoditization."
Avoiding commoditization will prove to be especially challenging for radiologists amid continuing development of technology like teleradiology and PACs. "In today's high-volume world, there is less time for interaction between radiologists and other doctors," Dr. Milman said. "Many doctors have access to images on PACs so they don't come by as often to discuss a case."
Clinical imaging conferences and imaging rounds can weave the radiologist back into the fabric of patient management, Dr. Jha said. Initiatives to promote more "face time" between radiologists and patients, such as those offered by RSNA's Radiology Cares® campaign, show promise, Dr. Milman said.
"As this process of optimizing utilization moves forward, we have an opportunity to show the value of radiologists," Dr. Jha said. "A CT scan can be valuable, but radiologists can add value beyond that scan, for instance by showing that judicious use of CT can prevent overuse of far more expensive modalities like catheter angiograms."
Neither Dr. Jha nor Dr. Milman expects the shift to more efficient utilization to be seamless, but they agree that the radiologist must play a central role in the process. "By being a team player and interacting with other physicians, radiologists will strengthen our profession and ultimately improve outcomes for our patients," Dr. Milman said.
Web Extras