RSNA/ACR Programs Lead the Way in Patient-Centered Care
RSNA and ACR have established resource-rich programs that are leading the way in patient-centered care
BY MARY HENDERSON
July 01, 2014
---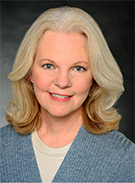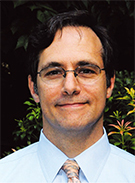 ---
We've heard the clarion call: Healthcare's new economics require all providers to transition from volume- to value-based care. For radiologists, that means shifting the practice paradigm from transactional to consultative and focusing on both interpretation and outcomes. Radiology leaders are reminding other imaging professionals that becoming more patient-centered is imperative.
To help radiologists take practical steps toward patient-centeredness, the RSNA and the ACR have established resource-rich programs, Radiology Cares and Imaging 3.0™, respectively. Both initiatives offer online toolkits stocked with the resources radiologists need to build a modern practice focused on high-value, patient-centered care—including educational materials, case studies, videos and more. (See sidebars)
Need a customizable PowerPoint presentation to share with hospital administrators or community groups or a powerful video on the importance of conveying empathy? Want to quickly peruse media, trade and scientific articles on patient-centeredness? It's all available through RSNA's Radiology Cares: The Art of Patient-Centered Practice.
Looking for practical ways to implement changes in your practice that have been successful in other organizations? Need a quick update on accountable care organizations (ACOs) or help writing a mission statement and setting goals with associated metrics? Check out ACR's Imaging 3.0 initiative.
Another highlight of Imaging 3.0 is case studies that spotlight radiologists who are already transitioning from focusing on the volume of scans read to the value of the patient experience. Fifteen case studies—including "Class Act," summarized below—are currently available through the Imaging 3.0 initiative with another 15 in the pipeline.
The "PERCS" of Participatory Learning
Imagine your 6-month-old patient's parents are anxiously waiting in the next room. Ultrasound images confirm a tumor in their son's liver. Now you must convey the bad news. You walk into the room, readying yourself to pass on the difficult information. The parents look up at you expectantly as you walk in. However, these aren't actual parents, and there is no son with a liver tumor. It's only a simulation.
The nervous people in the next room are professional actors who specialize in improvisation and are trained to respond to various medical scenarios. They are part of an innovative workshop — offered by the Program to Enhance Relational and Communications Skills (PERCS) — held at Boston Children's Hospital (BCH) to teach radiologists and other practitioners how to communicate effectively with patients and their loved ones.
Few doubt the importance of teaching interpersonal and communication skills to healthcare professionals. These critical skills are core ACGME competencies mandated for radiology residents. However, traditional instruction through lectures and readings "place learners in a passive mode, merely absorbing information," wrote two PERCS participants in the December 2012 issue of Academic Radiology.
While simulation has become commonplace in medicine, it is mainly used for practicing technical skills. "Usually, simulation focuses on procedural learning with mannequins," said Elaine C. Meyer, Ph.D., R.N., director of BCH's Institute for Professionalism and Ethical Practice (IPEP) and an associate professor of psychology at Harvard Medical School in Boston. "We thought, 'Wouldn't this be a great way to learn how to interact with patients?'"
The PERCS workshops began in 2002. PERCS has subsequently developed workshops to improve communication and interpersonal skills in various medical disciplines. As Meyer notes, however, radiology was not an initial focus because radiologists have not historically practiced frontline patient communication. But times are changing, and Imaging 3.0 and PERCS are helping radiologists adapt.
Prepping PERCS-Radiology
Through a program called PERCS-Radiology, PERCS soon extended its curriculum to provide radiology workshops including several presented at RSNA annual meetings through a GE Healthcare/RSNA Education Scholar Grant. Stephen D. Brown, M.D., pediatric and obstetric radiologist at BCH and PERCS-radiology director, first developed a program with IPEP about difficult conversations in prenatal care. Dr. Brown immediately realized that similar programming would benefit radiologists, especially because initiatives to provide patient reports directly, either through web-based portals or direct communication, are becoming widespread.
Meyer and a hired performing arts consultant screen, prepare and educate the actors around particular patient or family member characters. "We use improvisational actors," said Dr. Brown, noting that actors do not read off scripts but are prepared to respond the way a patient or family member would. Consequently, "professionals are trained to make [the situations] not too easy, but also not too hard," Meyer said. "They hit a sweet spot where something is challenging but can still be mastered."
For more tips on patient discussions about bad news, medical errors, and radiation risk, read the full case study at ACR.org/Advocacy/Economics-Health-Policy/Imaging-3/Case-Studies/Class-Act.
RSNA's Radiology Cares Offers Roster of Resources
Radiology Cares logoRadiology Cares: The Art of Patient-Centered Practice (RadiologyCares.org) features a wide variety of resources to help imaging professionals bring the patient-centered concept to their practice, including:
Education Toolkit: Your index to literature about the patient-centered movement from experts, scientific journals, medical trade publications and mainstream consumer media.
Presentation Toolkit: Customizable PowerPoint presentation decks will help you convey the importance of being patient-centered to your colleagues and communities.
RadiologyInfo.org: An invaluable resource for patient information and communication offering comprehensive information on radiology procedures, treatments and therapies.
Contact: RadiologyCares@rsna.org with questions/comments about the campaign or to share your patient-centered activities.
Take the Pledge: "Take the Pledge" to communicate more effectively with your patients and you'll receive a certificate to display in your office.
Video Library: Produced by RSNA as well as other organizations, the growing video library includes a sample welcome video from a radiology practice and entertaining shorts on the power of empathy and how radiologists can impact the lives of their patients.
Access ACR's Imaging 3.0 Arsenal
Imaging 3.0 logoImaging 3.0™ (ACR.org/Imaging3) provides concrete steps to allow all radiologists to take a leadership role in shaping America's future healthcare. Highlights include:
Presentations & Resources: Explore the vision for Imaging 3.0 and discover tools and approaches for putting the principles into practice.
ACOs and You: Learn about the formation of accountable care organizations and what they mean to your practice.
Radiology Leadership Institute™: This introductory Imaging 3.0 track provides ACR members with baseline preparation for participation in evolving delivery and payment environment.
Imaging 3.0 Videos: Radiology leaders discuss issues and tools relevant to patient-centered care.
PERCS Workshop Planned for Fall 2014
Designed to help radiologists and other practitioners communicate effectively with patients and their loved ones, one-day Program to Enhance Relational and Communications Skills (PERCS) radiology workshops will be offered this fall at Boston Children's Hospital and are open to 25 participants each. Workshops, which can be customized to meet individual practice and departmental needs, can also be conducted onsite at your organization.
Visit rel="noopener noreferrer" www.ipepweb.org for a consultation and more information.