Inspire-Innovate-Invest: R&E Foundation Launches Fundraising Campaign
As RSNA celebrates 100 years, the Research & Education (R&E) Foundation has launched a fundraising campaign to honor that milestone.
BY PAUL LATOUR
December 01, 2014
---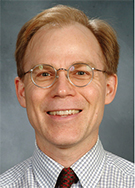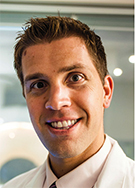 ---
As the RSNA celebrates 100 years as a community of innovators, leaders, researchers, educators, mentors and practitioners, the Research & Education (R&E) Foundation has launched a fundraising campaign to honor that milestone.
"There is no better way to celebrate RSNA's 100th birthday than to be part of the effort to ensure that it will continue to be around for at least another 100 years," said Teresita L. Angtuaco, M.D., who along with her husband, Edgardo J. Angtuaco, M.D., are donating $25,000 to the new campaign as Silver Centennial Pathfinders. "Participating in the Campaign makes us proud to say that we have given back to the organization that has nurtured us through our radiology training and rewarding careers."
The goal of "Inspire-Innovate-Invest: The Campaign for Funding Radiology's Future®" is to raise $17.5 million to fund grants in radiologic research and education, bridging gaps in funding for promising investigators and educators.
"I feel strongly that investment in this Campaign will help to ensure the future of research and education in all disciplines of radiology," said Valerie P. Jackson, M.D., a Gold Centennial Pathfinder. "Innovation will be necessary to keep our field moving forward in order to optimize patient care in the future.
"Imaging and imaging-guided procedures and therapies are integral to the care of our patients," Dr. Jackson continued. "Radiation oncology is a cornerstone of cancer therapy. Medical physics is the foundation for all that we do. Investment in the RSNA R&E Foundation is a small price to pay for the future progress that will be made to improve health around the world."
Investing in the Future of Radiology
The Campaign slogan, "Inspire-Innovate-Invest," captures just how essential donations are to radiologic research. Those who donate $25,000 or more will be recognized in the Foundation's most prominent giving category, the Centennial Pathfinders, which is broken into three subcategories: Silver, Gold and Platinum.
"I have made a commitment to help support the R&E Foundation because I can think of no better legacy to leave for radiology than a strong, well-funded research foundation," said Jerry P. Petasnick, M.D., a Gold Centennial Pathfinder.
The R&E Foundation has awarded $44 million to more than 1,000 educators and investigators since its inception in 1984. The Foundation is proud to say that 90 percent of expenses support grant programs, while 6 percent went to fundraising and 4 percent to administration.
The grant money has enabled more than $1.5 billion in research funding. A recent study of grant recipients shows that every $1 awarded by the Foundation generates more than $40 in subsequent funds received as principal or co-investigator from other sources, such as the National Institutes of Health (NIH).
Due to decreased funding opportunities elsewhere in recent years, the Foundation has seen an unprecedented growth in applicants. In 2014, the Foundation received a record 264 grant applications, a 12 percent increase over 2013. Over the past five years, the number of applications has increased 100 percent.
"Like all of us, I have ample requests for philanthropic donations. I choose the R&E Foundation for my major donations because it has the most impact on our profession," said William G. Bradley Jr., M.D., Ph.D., a Gold Centennial Pathfinder. "Research is what keeps radiology strong, and the R&E Foundation gets research going at the junior level to stimulate future larger grant submissions to the NIH and other funding agencies. It all begins with the R&E."
Donations support a number of grants awarded by the Foundation, including the Research Scholar Grant, Research Resident/Fellow Grant, Research Seed Grant, Research Medical Student Grant, Education Scholar Grant and the RSNA/AUR/APDR/SCARD Radiology Education Research Development Grant.
In 2014, money was distributed across these programs to investigators and educators in all career stages representing 46 institutions.
"As a medical physicist within radiology, the RSNA has played an integral part in my professional career on both the scientific and educational level," said Stephen R. Thomas, Ph.D., a Silver Centennial Pathfinder. "I welcome the opportunity to contribute to the continuing impact that the RSNA has in nurturing young investigators in the radiologic sciences through my direct support of the R&E Foundation during its Inspire-Innovate-Invest Campaign."
R&E Grant Recipient Pays it Forward with Research Endowment
Martin R. Prince, M.D., Ph.D., a Platinum Centennial Pathfinder, knows better than most the power of an RSNA Research & Education (R&E) Foundation grant. That is why he recently made a gift to endow the new Prince Research Resident Grant.
When he was a first-year resident, Dr. Prince was inspired by a fellow resident who secured an NIH grant. A relatively new member of RSNA, Dr. Prince looked to the R&E Foundation and was awarded one of the Foundation's first Research Resident Grants in 1991.
"The incredible thing about the Research Resident Grant is not only do you receive funding, but your department commits the time to allow you to do the study," Dr. Prince said. "Even without any money, dedicated research time is a great thing."
His early success as a researcher helped Dr. Prince secure an assistant professorship and position as co-director of MR Imaging just one year out of radiology residency at Massachusetts General Hospital. Currently Dr. Prince is a professsor of Radiology at Weill Medical College of Cornell University and adjunct Professor of Radiology at Columbia College of Physicians and Surgeons. He also serves as chief of MRI at New York Hospital and runs an active program of MR angiography research.
This success inspired Dr. Prince to turn his ambitions outward. Now he is shifting his focus to maximizing the positive impact he can have on the practice, society and his family.
Dr. Prince has enjoyed remarkable success with the patents that have resulted from his research. He decided to use a portion of those royalty earnings to establish the Martin R. Prince Foundation. It is through that Foundation that he created the endowment for the Prince Research Resident Grant.
"I've realized I can have an impact that goes beyond my local institution," he said. "I thought, what better cause could I support than the R&E Foundation, which has a great track record and with which I have personal experience."
The first Prince Research Resident Grant was awarded this year to Christopher Maroules, M.D., a resident in diagnostic radiology at the University of Texas Southwestern Medical Center.
"I'm honored to be the first recipient of the Prince Resident Research Grant through the R&E Foundation," said Dr. Maroules, whose grant is titled, "Quantification of Volumetric Pulmonary Arterial Hypertension Using 3D Arterial Spin Labeled Perfusion MRI: Feasibility and Evaluation in Pulmonary Arterial Hypertension."
"This grant will be instrumental in developing a strong foundation for my research career in cardiothoracic imaging," he added.
Web Extras