Understanding the Imaging Spectrum of non-Hodgkin Lymphoma in Children, Adolescents and Young Adults
Radiologists provide valuable insight during the diagnosis, staging and assessment of treatment response
BY JENNIFER ALLYN
June 12, 2023
---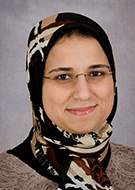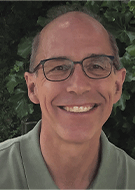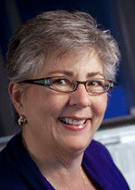 ---
For children, adolescents and young adults who are diagnosed with non-Hodgkin lymphoma (NHL), there remains a lack of established evidence-based guidelines around the role of imaging with regard to staging, prognosis, treatment and follow-up. This may be because of variability in referral patterns, (pediatric vs. adult health care facilities) and inconsistent treatment protocols.
"Age is an important classifier in NHL, because each age group has a peculiar biology, as well as differences in distribution, histologic subtype, clinical presentation, natural history, staging system, prognosis and survival," said Eman Marie, MBChB, MSc, pediatric radiologist in the Department of Diagnostic Imaging of McMaster Children's Hospital, Hamilton, ON, Canada. "The most common types of NHL in children and adolescents are largely different from those in adults. In children and adolescents, NHL are high grade and more aggressive. Subsequently, childhood NHL is treated differently than adult NHL."
Considering Radiation Dose During NHL Imaging
The ALARA (As Low As Reasonably Achievable) principle has long guided the use of ionizing radiation for imaging NHL in children, adolescents and young adult patients during disease staging, assessment of treatment response and multiple follow-up examinations.
Radiologists are trained to conduct the risk-benefit calculus efficiently to minimize the potential radiation risks and maximize the expected benefits for each patient before choosing the correct imaging modality, in addition to paying attention to the age- and size-appropriate imaging protocols, since the substantial exposure to radiation may increase the probability of developing secondary malignancies.
"Radiologists should remember that kids are not small adults and modify and optimize the imaging protocols to fit those distinctive age groups," said Dr. Marie who is the lead author of a RadioGraphics paper that identified the ways that radiologists provide added value as members of the clinical oncology team and play a crucial role in the diagnosis, biopsy guidance, staging and follow-up of NHL.
A diagnostic dose-optimized contrast-enhanced CT is often recommended as a primary imaging modality for initial staging in accordance with institutional practice and Image Gently guidelines, which recommend assessment of the risk-benefit balance on a patient-by-patient basis.
However, there are no specific or preferred modalities for NHL diagnosis and staging, according to Stephan D. Voss, MD, PhD, director of quality and safety and of nuclear medicine and molecular imaging, Department of Radiology at Boston Children's Hospital and associate professor of radiology at Harvard Medical School, also in Boston.
"For example, a diffuse large B-cell lymphoma involving the mediastinum may be best evaluated by a combination of CT and FDG PET. On the other hand, a critically ill patient presenting with an aggressive mediastinal T-lymphoblastic lymphoma may be treated initially based a presumptive diagnosis or bone marrow aspiration, without any additional cross-sectional imaging for staging," Dr. Voss said. "Similarly, for diagnosis of Burkitt lymphoma, because of the rapid growth rate of this tumor, we often do not perform any functional imaging at the time of staging. Rather, these patients move on to treatment with additional imaging being used to assess early response to therapy."
The lack of guidelines for NHL diagnosis and staging doesn't mean that the use of newer imaging technology isn't an area for research.
Whole-body (WB) MRI can depict soft tissues well and holds a promise in pediatric lymphoma staging. WB MRI is also used for monitoring indolent NHL and NHL in complete remission.
"Diffusion-weighted imaging (DWI) was initially developed for brain ischemia imaging, and application of this technique to body organs has been considered difficult because DWI is a motion-sensitive sequence. However, with recent advances of fast echoplanar and parallel imaging techniques, DWI can be used in various body parts" Dr. Marie said. "Recent research studies have shed light on the role of WB diffusion-weighted MRI in evaluation of the disease before treatment and in assessment of treatment response. 3D display of DWI with a reversed gray scale can also produce images resembling PET images."
Another newer technology, integrated PET/MRI, can reduce radiation exposure by approximately 80% compared to PET/CT. According to Dr. Marie, an advantage of PET/MR is workflow improvement as a "one-stop–shop" diagnostic procedure which could replace multiple imaging examinations.
Dr. Voss added that advances include the development of more specific targeted imaging agents/radiotracers, technological advances in US, CT and MRI, where faster and more motion robust scanning techniques lead to enhanced image quality and more sensitive and specific imaging for all stages of a patient's NHL diagnosis and treatment.
"In addition, machine learning and AI are also at the forefront of imaging research, with the goal of optimizing image quality and improving diagnostic accuracy, particularly for lymphoma patients who may have many imaging studies over the course of treatment," Dr. Voss said. "AI algorithms also provide an opportunity to correlate imaging findings with molecular characterizations that include liquid biopsy, evaluation of circulating tumor DNA and new genetic profiling techniques. When combined with advances in radiomics, there is an exciting opportunity to align the extensive imaging data with genetic profiling approaches in order to better understand tumor biology."
Radiologists Role in Life-Threatening Conditions of Patients with NHL
Patients with NHL may be at risk for potentially life-threatening conditions, which can happen at any time of the disease course. Prompt diagnosis and treatment are crucial to prevent mortality and achieve favorable outcomes.
For example, at the time of diagnosis, radiographs or CT imaging can be helpful for the characterization of mediastinal masses causing critical airway compression. Radiographs and US, which are readily available at most institutions, contribute to the diagnosis and management of NHL-related intussusception resulting in bowel obstruction, whereas MRI can evaluate acute neurologic conditions such as cord compression.
Radiologists also play an important role in imaging complications, agreed Sue C. Kaste, DO, emeritus professor, diagnostic imaging, St. Jude Children's Research Hospital in Memphis, TN. "Detection of treatment-related complications warrants proactive monitoring of patients in order to identify changing patterns related to revised therapies and aggressive disease."
"The primary challenge confronting the radiologist is keeping up with the ever-changing portfolio of new treatments and continually being aware of potential side effects and toxicity and tailoring the imaging evaluation to best evaluate these potential complications," Dr. Voss said.
Radiologist As Supportive Health Care Team Member
Overall, radiologists are closely involved in the health care planning and treatment for young patients with NHL.
"Radiologists are significant contributors to multidisciplinary patient conferences, key members of protocol development teams and critical to image interpretation that includes staging, response to therapy and follow-up," Dr. Kaste said.
With each imaging study, decisions must be made that affect the patients' future, Dr. Voss added.
"It is not uncommon for patients to see radiologists making measurements, reviewing scans at the scanner or requesting additional imaging sequences. It may be appropriate, depending on the relationship between the patient and family and their clinical caregivers, for the radiologist to provide some update or reassurance that all is going according to schedule," he added.
Dr. Marie believes the role radiologists play has been perceived by most families as a fundamental part of a good quality health care team.
"Radiologists can never distance themselves from difficult and challenging conversations with families. Countless scenarios have been encountered during initial diagnosis or follow up of NHL. Patients and families experience anxiety, or 'scanxiety,' awaiting the results. In those situations, pediatric radiologists have an opportunity to exercise their skills of conveying sad news of a life-shattering diagnosis, assurance, showing empathy and sometimes comforting the patients and their families," Dr. Marie concluded. "It's important to radiologists, especially pediatric radiologists, to take an active role in the health care team. Radiologists can alleviate patient fears and prepare patients and families to understand the imaging study results."
For More Information
Access the RadioGraphics review, "Non-Hodgkin Lymphoma Imaging Spectrum in Children, Adolescents, and Young Adults."
Learn more about Image Gently® at imagegently.org.
Image Gently Raises Awareness of Imaging Children
The Image Gently® Alliance is a coalition of health care organizations dedicated to providing safe, high quality pediatric imaging worldwide. Its mission is to improve safe and effective imaging care of children worldwide.
Radiologists can visit imagegently.org to learn about thoughtful, appropriate and indicated imaging for children. The website offers simple educational resources to inform radiology practices what can be done to improve radiation management for children.