RSNA Member Spotlight: Beth Vettiyil, MD
Learn more about a fellow RSNA member
---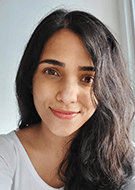 ---
Beth Vettiyil, MD, is an assistant professor of musculoskeletal radiology at West Virginia University in Morgantown. Previously she served as chair of radiology at Centra Southside Community Hospital in Farmville, VA.
Dr. Vettiyil completed her radiology residency at University of South Alabama in Mobile and her fellowship in musculoskeletal imaging at MD Anderson Cancer Center, Houston.
An engaged educator with interest in machine learning in musculoskeletal oncology, Dr. Vettiyil enjoys creating educational videos which she shares on her YouTube channel. She serves as an assistant editor for musculoskeletal imaging on the RSNA Case Collection ™ editorial board and is a manuscript reviewer for RadioGraphics.
What or who sparked your interest in radiology?
My 12th grade biology textbook had a small chapter on medical imaging, where there was a line or so about X-rays, CT scans, MRIs and PETs. I was enamored by the short description of a technique that allowed us to see inside the body using just magnets and no radiation—namely the MRI. I was fascinated. My previous dream of studying higher physics, like my mom, no longer had a hold on me. Medical school then became inevitable. Even now, every time I see a crisp knee MR, I fall in love all over again.
What has been the best professional accomplishment in your career?
It was amazing to serve as the chair of radiology for a few years at Centra Southside Hospital in Virginia. I also loved being selected as a speaker for RSNA Fast 5 in 2022, But the moment I am most chuffed about is when, after graduation, my favorite attending from my fellowship at MD Anderson told me to call him by his first name, because now I was, "a colleague and a friend." So chuffed!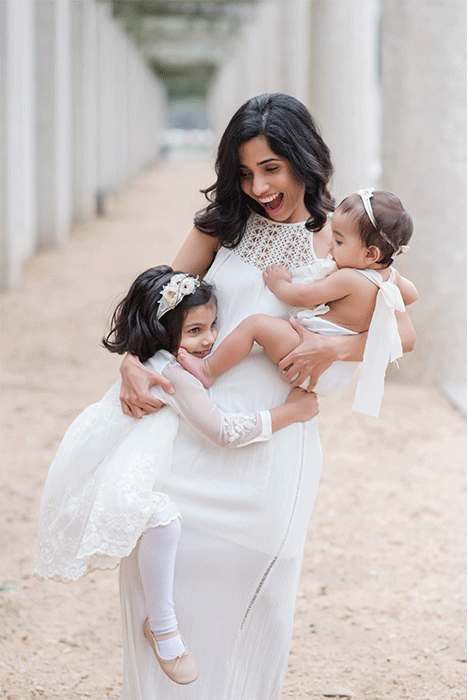 What has been the biggest challenge you have faced in building your career?
Having kids during residency. Being a parent is no mean feat. Add a five-year rigorous residency to the mix and you have a Herculean task on hand. But it was a choice I made, and it is absolutely worth it.
What RSNA resources do you use/have you used to assist you with your professional development and in your daily practice?
My favorite resources that RSNA provides are the camaraderie and the sense of belonging to the radiology community. As for other, more tangible resources, I have used the physics modules. I also love the plethora of CME resources. They are incredible!
When you're not working, how do you like to spend your free time?
I enjoy making educational YouTube videos. I also love to swim and read. I try to swim as often as I can, as it feels like a reset button for me and helps me decompress. I also like to explore small hiking trails in West Virginia with my kids.
For More Information
Access Dr. Vettiyil's YouTube channel.
Connect with Dr. Vettiyil on Twitter @bethvettiyil.
Keep up to date on RSNA member achievements, moves and news by visiting RSNA.org/News.