Foundation Approves Over $4.7 Million in Grant Funding
Funding will support the work of 83 individuals across 47 institutions
---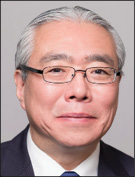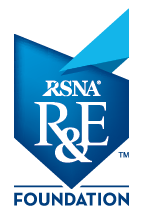 ---
The RSNA Research and Education (R&E) Foundation Board of Trustees has approved over $4.7 million in radiology research and education funding this year, achieving a funding rate of 36% of grant applications. Since its inception in 1984, the RSNA R&E Foundation has awarded over $78 million in grant funding.
"Because of the generosity of our donors, the RSNA R&E Foundation is able to spark research innovation that elevates our specialty and positions radiology as an essential partner in improving patient outcomes and clinical care," said Satoshi Minoshima, MD, PhD, chair of the Foundation Board of Trustees.
The Foundation is a critical source of early support for young investigators and educators. This year it will be supporting 83 individuals at 47 institutions. In total, the Foundation has funded more than 1,600 investigators and educators and over 1,700 projects since its founding.
"Today's research is tomorrow's practice," Dr. Minoshima said. "The dollars invested are critical not only to the success of the 2023 grant recipients and our Foundation, but to the future of our specialty as a whole."
According to a recent survey of past grant recipients, for every dollar awarded by the Foundation, recipients have received $60 additional dollars in subsequent funding from other sources—a return on investment totaling over $4.5 billion.
"On behalf of the R&E Foundation Board of Trustees, we are profoundly grateful for the steadfast and generous contributions of our individual, practice group and corporate donors who make supporting these researchers and educators possible," Dr. Minoshima said.
For More Information
Learn more about R&E funding opportunities.