RSNA Member Spotlight: Vivek Kalia, MD, MPH, MS
Learn more about a fellow RSNA member
---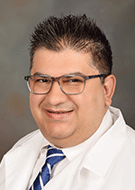 ---
Vivek Kalia, MD, MPH, MS, is medical director of radiology and a staff radiologist at Scottish Rite for Children in Dallas. He previously served for five years as a musculoskeletal radiologist at the University of Michigan Health System in Ann Arbor.
Dr. Kalia received his medical degree from Johns Hopkins University School of Medicine, and earned a Master of Public Health in epidemiology and biostatistics at the Johns Hopkins Bloomberg School of Public Health, both in Baltimore.
He completed his diagnostic radiology residency at the University of Vermont Medical Center in Burlington and his musculoskeletal radiology fellowship at the Hospital for Special Surgery in New York.
A committed volunteer who is involved in several professional radiology and orthopedic societies, Dr. Kalia serves as chair of the social media ad hoc committee for the Society of Skeletal Radiology and is associate editor of social media for Radiology: Imaging Cancer.
What or who sparked your interest in radiology?
In medical school, I had the great fortune of meeting some amazing radiology attending physicians, one of whom who has played an indelible and positive role in my career. His name is Dr. John A. Carrino, and he was the division chief of musculoskeletal radiology at Johns Hopkins.
He took me under his wing from my first day as a medical student interested in academic research. He provided me with great projects, mentored me on how to progress in them, and gave me the attention and time I never thought I deserved at that stage. He invested in me, and now I invest in others because I saw such a positive role model do the same. He unknowingly taught me to love MSK radiology.
What has been the best professional accomplishment in your career?
At the age of 37, I was selected for a position to lead a radiology department at a Scottish Rite for Children, a pediatric orthopedic hospital. I applied for the role thinking that I wouldn't necessarily have the qualifications, but the interview committee and I hit it off and expressed a lot of the same interests and goals for the department. The rest is history!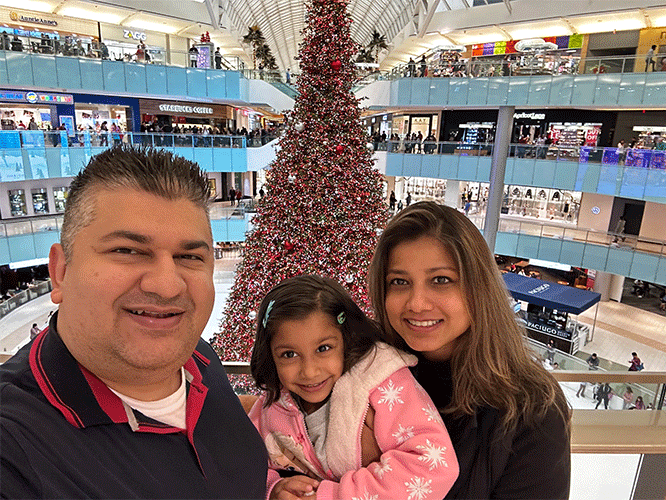 What has been the biggest challenge you have faced in building your career?
Balancing the demands of leading a department with the clinical demands of being a musculoskeletal radiologist and the strong desire I have to be a good father and husband.
It is always a huge challenge, but these passions of mine are so worth it. I'm lucky to have a very supportive wife and wonderful little daughter who make all of life's challenges less daunting.
What RSNA resources do you use/have you used to assist you with your professional development and in your daily practice?
I attend the annual meeting every single year—haven't missed one since I was a third-year medical student! I take part in RSNA webinars from time to time. Several of my best mentors are prominent in RSNA leadership, which provides me some perspective of the organization and its esteemed position in the field. Dr. Jeff Klein comes to mind—he is a tremendous resource, himself, and helps so many radiology professionals.
When you're not working, how do you like to spend your free time?
I enjoy playing with my daughter and going out with my wife and daughter. We love to eat out and find new activities to do in the great city of Dallas. We've only been here just over a year. I enjoy quiet time at home and enjoy video games.
For More Information
Connect with Dr. Kalia on LinkedIn.
Follow Dr. Kalia on Twitter @vivekkaliamd.
Keep up to date on RSNA member achievements, moves and news by visiting RSNA.org/News.