RSNA Imaging AI Advanced Certificate Course Offers Path to Further Education
Course offers a strategic roadmap for real-world application in daily radiology practice
---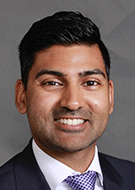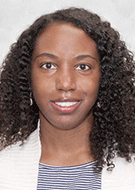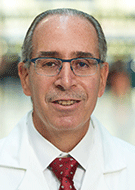 ---
With applications in medical imaging expanding rapidly, the radiology-specific curriculum of the RSNA Imaging AI Certificate Program provides a much-needed pathway to understanding and harnessing the power of AI in radiology.
The sixth and final module of the program's Advanced Certificate course released in June, completing the rollout of the popular program's case-based, on-demand curriculum.
The Advanced Certificate builds on the success of the Foundational Certificate course, introduced in 2021. To date, nearly 700 learners have enrolled across the complete program, and enrollment numbers continue to grow.
"AI has already become a part of routine radiology practice and its presence will only continue to grow. To be good stewards of this software and our professions, we must learn how to harness it appropriately and understand its strengths and weaknesses," said Hari Trivedi, MD, co-director of the Health Innovation and Translational Informatics (HITI) lab at Emory University in Atlanta.
Dr. Trivedi is part of the Advanced Certificate faculty and is one of more than 50 experts who contributed to the overall program.
Curriculum topics for the Advanced Certificate include: an introduction to AI; dataset curation, image preprocessing and annotation; model building; model evaluation; FDA clearance and marketplace considerations; and AI ethics.
"The technology in our society is advancing rapidly and AI tools are a part of that advancement," said Melissa Davis, MD, vice chair of medical informatics and assistant professor in the Department of Radiology and Biomedical Imaging at Yale University in New Haven, CT. "It is imperative that radiologists have a basic understanding of these tools with a lens on how to evaluate their effectiveness for the individual's practice and the impact of these tools on both patient care and operations."
Dr. Davis is also a member of the Advanced Certificate faculty and encourages enrollees to leverage the knowledge of all faculty during the course.
Radiology professionals interested in enrolling but unsure whether to start with the Foundational or Advanced course may take a brief assessment to determine the best starting point.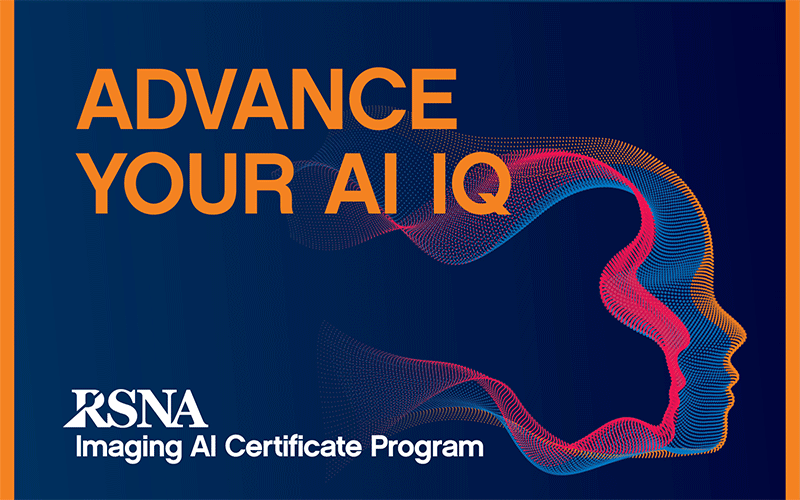 Building an AI Foundation for Trainees
Radiology trainees will need AI education to help them understand and leverage AI in their careers. At the Icahn School of Medicine at Mount Sinai in New York, David S. Mendelson, MD, vice chair of radiology IT, sought to provide trainees with the Foundational Certificate course to fill this need.
"Trainees need not be experts in computer science, but they do need to understand the technology that will and already is greatly influencing their practice of radiology," he said.
According to Dr. Mendelson approximately 42 R1 and R2 residents across his institution's two residency programs have participated in the course. Though the residents in his program had a wide variety of background in AI, all were asked to take a preliminary assessment, complete the entire Foundational Certificate over a period of three to four months, then complete the same series of questions in a post test. "Almost all significantly improved their scores," Dr. Mendelson said. "Interestingly, that included individuals with relatively strong knowledge of computer science. Hence, all learned something."
Dr. Mendelson added that in a follow-up survey, most participants expressed satisfaction with the course and felt they benefitted from the curriculum. The course fit well with their training.
"One will not be able to practice radiology in the near future without this knowledge in place," Dr. Mendelson said, adding that it is important for radiologists to be the experts in imaging and the associated technologies.
"This is what we offer to the medical community and distinguishes us from others that can certainly look at imaging exams, but not necessarily be familiar with all the nuances that influence interpretation," Dr. Mendelson said.
For More Information
Learn more and enroll at RSNA.org/AI-Certificate.
Access RSNA AI Resources and Training.
Access the RSNA Online Learning Center for courses, webinars and other AI activities.
Read the latest from Radiology: Artificial Intelligence.