Your Donations in Action: Cheng William Hong, MD
Evaluating reader agreement of LI-RADS v2018
---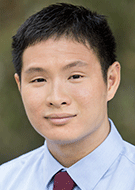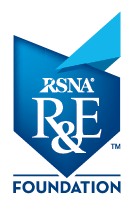 ---
Prior research evaluating agreement for the Liver Imaging Reporting and Data System (LI-RADS) has been limited by several factors including single-center readers, single-modality case sets, non-scrollable images and lack of comparison to clinical reads.
In his 2017 RSNA Research Resident Grant, Cheng William Hong, MD, assistant professor in the Department of Radiology and Biomedical Imaging at the University of California, San Francisco, evaluated agreement for LI-RADS v2018 while addressing these limitations.
He and fellow researchers conducted an international, multi-center reader study of CT and MRI exams and reports from 484 patients across six institutions and three countries. They randomly selected one untreated observation per exam and extracted its clinically assigned features from the report.
The exams were randomly assigned and scored by two of 43 independent research readers allowing the team to evaluate both research-to-research agreement and research-to-clinical agreement.
Overall, the team found moderate agreement for LI-RADS v2018 for probably or definitely malignant categories and for LR-5 categorization.
Watch Dr. Hong discuss his research.
"Arterial phase hyperenhancement had the highest agreement among major features, which all had moderate agreement," Dr. Hong said. "Research-to-research agreement was higher than research-to-clinical agreement, indicating differences between interpretations performed in the clinical and research environments that warrant further study."
Based on the reader discrepancies, Dr. Hong said patients with malignant or probably malignant observations would likely benefit from a multidisciplinary tumor board review for consensus diagnostic and management decisions. At institutions without tumor boards, for particularly challenging cases, he suggested double reading and/or referral to centers with tumor boards should be considered.
"Through conducting this study, I had the opportunity to work with eminent abdominal radiologists internationally, which has been incredibly helpful toward starting my career in academic radiology," Dr. Hong said. "The R&E Foundation grant was a valuable opportunity for me to perform this interesting and important study, without which it would not have been possible."
For More Information
Connect with Dr. Hong on Twitter @chengwhong
Learn more about R&E Funding Opportunities.
Read our previous Your Donations in Action article.