Changing Iodinated Contrast Media May Reduce Allergic Reactions
Importance of patient's records noting hypersensitivity is vital
BY RICHARD DARGAN
April 20, 2023
---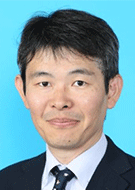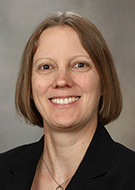 ---
Hypersensitivity reactions to iodinated contrast media (ICM) are rare but potentially serious complications of contrast-enhanced CT. Patients with a prior reaction are thought to be at higher risk of subsequent reactions.
Current protocols recommend premedication with corticosteroids and/or antihistamines in those patients, although the evidence supporting premedication is not conclusive.
Performing the imaging with unenhanced CT or another modality is an option, but the resultant images may not be of sufficiently diagnostic quality.
Changing the contrast medium used may significantly reduce the risk of recurrent ICM-induced hypersensitivity reactions in patients with a prior reaction, according to a study in Radiology.
Changing ICM Could Result in Less Hypersensitivity
For the new study, researchers in Japan evaluated whether using an agent different from the ICM that caused the initial reaction in a patient may reduce the likelihood of a recurrent reaction.
Because previous research on the topic comes from single center studies with moderate sample sizes, the researchers systematically reviewed six retrospective observational studies comprised of 7,155 adult patients, including 4,329 patients in the ICM change group and 2,826 in the no-change group.
Analysis revealed that changing ICM was associated with a 61% reduced risk of recurrent hypersensitivity reaction in patients with a prior ICM-induced hypersensitivity reaction.
"Our expectation is that changing the contrast media used for any given patient with a prior reaction is relatively simple and could perhaps be less burdensome for both providers and patients than premedication in regard to the recommended standard-dose steroid regimen in particular," said study senior author Teruhiko Terasawa, MD, PhD, from Fujita Health University in Toyoake, Japan.
Dr. Terasawa emphasized that the results were drawn from only six studies and that evidence based on such observational studies is particularly susceptible to selection bias and confounding.
"Recognizing these limitations, we would expect that switching contrast agents is probably an effective option," he said. "However, uncertainties still exist as to whether the effect is as sizable as it could be, and whether it is truly realistic in real-world practices, since the numbers of severe reactions observed was low (n=11)."
"There is absolutely a shortfall in current practice in documenting reactions to contrast agents. In particular, the specific agent that caused the reaction is rarely recorded, which makes it impossible to switch agents in subsequent exams."
Jennifer McDonald, PhD
Patients' Previous Reactions Must Be Documented
Perhaps the most significant practical challenge in changing the contrast material used for a patient is the lack of comprehensive and accurate information about the individual's prior exposures and adverse reactions to specific contrast media.
"There is absolutely a gap in current practice regarding documented reactions to contrast agents," said Jennifer McDonald, PhD, associate professor of radiology at the Mayo Clinic in Rochester, Minn. "In particular, information about the specific agent that caused the reaction is often difficult to locate in the medical record, which makes it challenging to switch agents in subsequent exams."
In a commentary accompanying the study, Dr. McDonald noted that information about the symptoms and severity of the reaction may also sometimes not be recorded or readily accessible, making it challenging to differentiate between hypersensitivity reactions and other physiologic reactions, such as vasovagal responses, and to manage patients accordingly.
The Mayo Clinic and other institutions have been independently working to improve reaction documentation. Standardizing this process would help facilitate adoption by other medical centers, according to Dr. McDonald.
"I believe ICM substitution will become more common, especially if future studies show that substitution is just as effective as premedication," she said. "Substitution would enable imaging with minimal to no delay compared to multi-hour premedication protocols in these patients."
Additional Interventions To Be Studied
In the meantime, Dr. Terasawa and his colleagues are expanding their research to try and answer some of the other questions on the preventive effects of pharmacologic and non-pharmacologic interventions on acute hypersensitivity reactions.
"Our next step is to wrap up the ongoing evidence review on the comparative effectiveness of premedication to present the whole picture on the body of evidence needed for subsequent steps," he said.
For More Information
Access the Radiology study, "Iodinated Contrast Media Substitution to Prevent Recurrent Hypersensitivity Reactions: A Systematic Review and Meta-Analysis," and accompanying commentary, "Contrast Agent Substitution to Prevent Repeat Adverse Reactions."
Follow the Mayo Clinic radiology team on Twitter @MayoRadiology.
Read previous RSNA News stories related to contrast agents: