Investigation of Radioprotective Agents for Medical Imaging
Reducing DNA, protein and lipid membrane damage caused by ionizing radiation in patients
BY JENNIFER ALLYN
September 22, 2022
---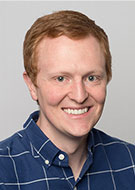 ---
Radiography, CT, nuclear medicine and fluoroscopy procedures in interventional radiology have long been central components of patient care, but they all require ionizing radiation to generate images. Even in low doses, ionizing radiation can cause direct DNA damage, generate reactive oxygen species, and free radicals, leading to DNA, protein and lipid membrane damage.

As part of his 2019 Scott A. Walter, MS, Research Resident Grant, Tyler Andrew Smith, MD, interventional radiology fellow, University of Utah, Salt Lake City, sought to identify and develop radioprotective agents that may be useful as an adjunct to current radiation safety techniques to reduce the possibility of both patient and operator morbidity and mortality due to ionizing radiation exposure.

"Some of the commonly used safety techniques for medical imaging that use ionizing radiation include reducing the time the patient and the radiologist are exposed to radiation, increasing distance from the source, and using shields," Dr. Smith said. "These techniques work for most patients, buts there are a subset of patients who are advised to avoid any exposure to ionizing radiation at all.

"Unfortunately, there may be situations that require using ionizing radiation even in patients with compromised DNA repair, such as when there is a trauma, or an urgent or emergent need for a fluoroscopic or CT-guided procedure. We can help protect these patients with the current safety standards, but we wanted to identify additional ways to reduce their risk," Dr. Smith explained.
"Developing a safe and effective radioprotective agent could add another layer of protection to our patients who are at highest risk from exposure to ionizing radiation."
Tyler Andrew Smith, MD
Variety of Agents Tested for Radioprotective Benefits
To accomplish this goal, Dr. Smith and his colleagues exposed peripheral mononuclear cells from healthy human donors and donors with Li-Fraumeni Syndrome (LFS), a hereditary cancer predisposition condition, to ionizing radiation in the presence of radioprotective agents. The agents that were tested in vitro included N-acetylcysteine, vitamin C, melatonin, resveratrol, atorvastatin and curcumin.
The presence of a protective effect was assessed by quantifying DNA double strand breaks (DSB) using gamma-H2AX staining. According to Dr. Smith, the only agent that demonstrated consistent protection was N-acetylcysteine, which demonstrated the same magnitude of protection for both healthy donors and LFS cells in vitro.
N-acetylcysteine was then tested in healthy female mice and a p53 knockout model, which is commonly used as an LFS mouse model.
The mice were given N-acetylcysteine prior to exposure to ionizing radiation. Blood was drawn and monocytes were isolated. Again, DNA DSB was quantified using gamma-H2AX staining.
"N-acetylcysteine showed a reduction in DNA damage if given one hour before ionizing radiation exposure," Dr. Smith said. "The next step is to develop a human clinical trial to determine if this reduction in damage remains consistent. This is something we are still working on, but N-acetylcysteine could be given prior to a scan or intervention requiring ionizing radiation and we could compare double stranded DNA breaks to patients who were not given a radioprotective agent."
Research Would Benefit Vulnerable Patients
Patients with chronic disease who are imaged often, such as those with cystic fibrosis, and those with conditions that affect DNA repair, including LFS, would benefit the most from an improvement in imaging safety, according to Dr. Smith. "Developing a safe and effective radioprotective agent could add another layer of protection to our patients who are at highest risk from exposure to ionizing radiation," Dr. Smith said.
There is a continued need for research in the area of radioprotective agents, especially for occupations that are exposed to ionizing radiation.
"This is an opportunity for larger organizations in the U.S., such as the National Institutes of Health, the National Aeronautics and Space Administration and the Department of Defense, to consider supporting research in this area," Dr. Smith said.
Dr. Smith appreciated the support provided by the R&E Foundation for this research.
"The R&E Foundation made this research possible, with not only the funds, but the time needed to dedicate to this project," Dr. Smith said. "Our research team is currently preparing our results for submission to a peer-reviewed publication and we would not have had that chance without this support."
For More Information
Learn more about R&E funding opportunities.
Read the monthly R&E Foundation's Your Donations in Action.