'Radiology' Recognizes Top Images of 2022
Top images selected by Radiology in Training editors
Selections have been made for the 2022 Images in Radiology, an online medical imaging collection that is part of the journal Radiology. Each year, Images in Radiology publishes captivating images demonstrating important medical diagnoses and state-of-the-art medical imaging technology. These images exemplify the significant contributions made by radiology to the field of medicine.
Readership for Images in Radiology has grown significantly over the past several years leading to continuous growth in the number of eligible publications. For 2022, 43 images, published between July 2, 2021 and June 30, 2022, were eligible—up from 29 in 2021.
The top three images, second runner-up, first-runner-up and winner, were selected by the Radiology in Training editorial board based on aggregate scores from individual editorial board members' rankings. The images were selected based on three criteria: novel technology or unusual pathology, educational or thought-provoking and visually compelling.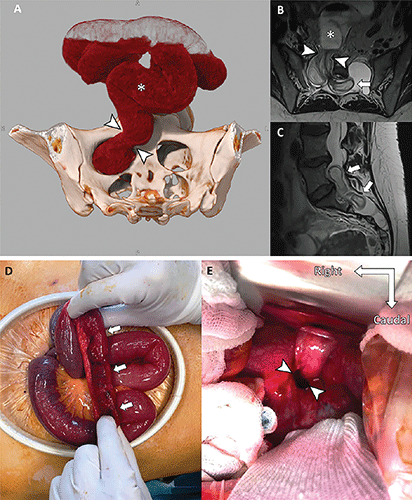 The top 2022 Image in
Radiology
was from an article entitled, "Intradural Small Bowel Herniation," by Mark Lenfant and Antoine Latrille. The cinematic 3D-rendered image is a dramatic depiction of unusual pathology in a case of a 38-year-old woman with Marfan syndrome who underwent resection for a presumed right ovarian cyst.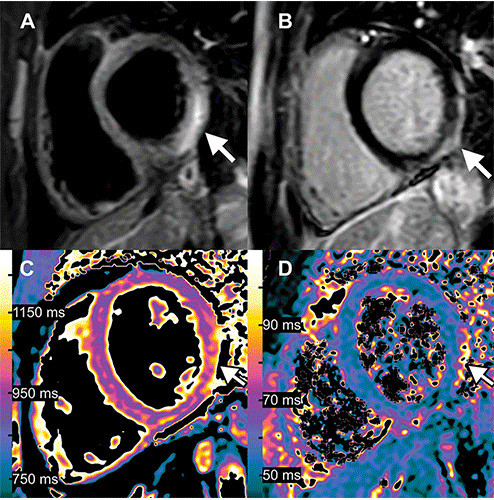 The first runner-up is an article entitled, "Myocarditis Following COVID-19 Vaccination," by Alexander Isaak, Andreas Feisst and Julian A. Luetkens. 2022 marks the third consecutive year in which a COVID-related image was honored among top contenders for Images in Radiology, and this article attracted the most social media attention among all 2022 Images in Radiology receiving an Altmetric score placing it in the top 1% of all research outputs of the same age.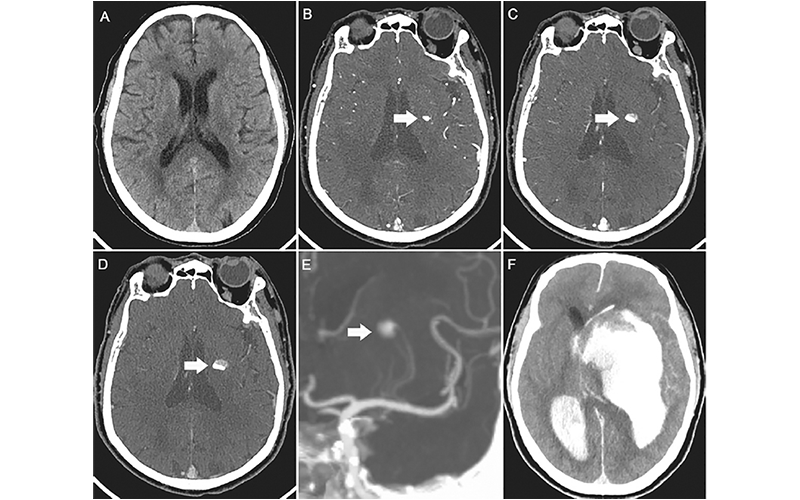 The second runner-up was a tie between two articles. The first, "CT of Ongoing Intracerebral Hemorrhage," is by Chun Ma and Yi Zhou with imaging that captured the rapid evolution of a progressively expanding intracerebral hemorrhage in a 73-year-old man.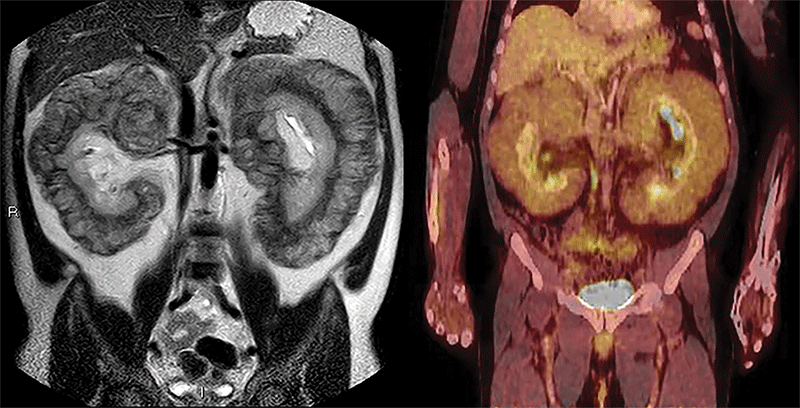 The other second runner-up tie article is, "Massive Perirenal Involvement in Erdheim-Chester Disease," by Jorge Polo-Sabau and Begoña López-Botet-Zulueta. The article includes an example of imaging of a rare disease. It serves as a reminder that even in the absence radiologic signs that reflect the most frequent appearances of certain disease conditions, radiologists may still consider certain diagnoses when a combination of imaging details and clinical presentation warrant it.