Your Donations In Action: Alexey Gurevich, MD
Immune changes in tumor microenvironment help guide timing and application of therapies
---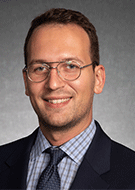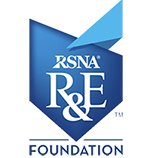 ---
Transarterial embolization (TAE) is the most commonly used therapy for hepatocellular carcinoma in the U.S.
Advances in immunotherapy provide the opportunity for combination therapies, however researchers have a limited understanding of how embolics modulate the immune microenvironment.
In his 2020 RSNA Research Medical Student Grant project, "Characterization and Modulation of the Embolic-associated Immune Landscape Within Hepatocellular Carcinoma," Alexey Gurevich, MD, a first-year surgical intern at the Hospital of the University of Pennsylvania, and colleagues sought to characterize the immune microenvironment landscape at baseline and the changes that happen to it after an interventional procedure like a bland transarterial embolization.
Dr. Gurevich and his team showed that the immune landscape changes in time intervals after the procedure. They showed that the embolic agents used, and the embolic particle's location in relation to the vessel, play a significant role in peri-embolic characterization.
"The clinical application of our study is to elucidate the immune changes in the tumor microenvironment and have these findings guide further employment of immunotherapeutic agents in combination with standard therapies for optimal disease control," he said.
For Dr. Gurevich, The R&E grant was an invaluable resource providing timely support when he and his team were working toward their publication goals.
"Our study was published online in the January 2022 issue of Radiology, and the work supported by this grant was a direct effort into this publication," he said.
Dr. Gurevich added, "I want to thank my mentor, Dr. Terence Gade, for his continued support and guidance to apply for this grant and for his help in constructing a project which was skillfully developed, fundable, executable and at this point, publishable."
For More Information
Learn more about R&E Funding Opportunities.
Read last month's Your Donations in Action article.